At the Long Service Awards ceremony on 6 December, the University of Cape Town (UCT) celebrated the 158 staff members who have served the institution for the past 15, 25 and 35 years respectively.
The following four staff members have worked at UCT since 1982, and together they have 140 years of combined experience. These are their stories.
Desmond Barnes: "I guess you could say I have green fingers."
(Department of Biological Sciences, Faculty of Science)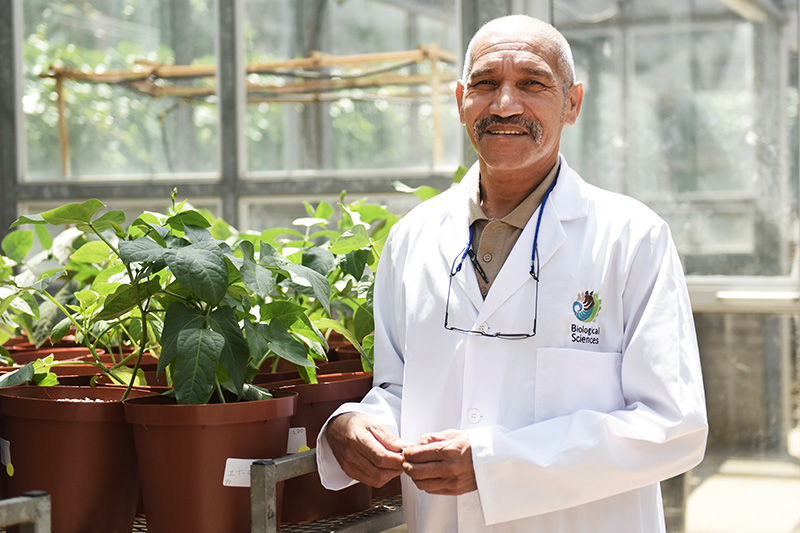 "My first day of work at UCT was 2 March 1982. I was a young man of 25 years with hair that was still black. I had just graduated from UWC [University of the Western Cape] with a BSc when I got a call from Dr Saunders, offering me the job of laboratory assistant. At first I helped with Professor Owen Lewis's research on nitrogen, but after he retired in the mid-1990s I accepted a full-time position in the botany department as a chief technical officer. This means I manage all the glasshouses and aquariums (where we grow the seaweed) and I make sure the correct plants are on hand for all practicals. My job requires constant vigilance and even then sometimes great attention to detail isn't enough to prevent accidents – like the time a workman fell into a three-year experiment in the last year. The one drawback of the job is the irregular hours. My children always say: 'Look, there he goes to unlock the doors at the university again.' But really I don't mind, I have always enjoyed working here and helping out the students. It has meant that I could also pursue my other great passion: cricket. I am president of the Western Province Cricket Umpires Association and a cricket administrator."
Ethel Lakay: "It comes easy when you've been doing it for long."
(Finance and Acquisitions, Information and Communication Technology Services)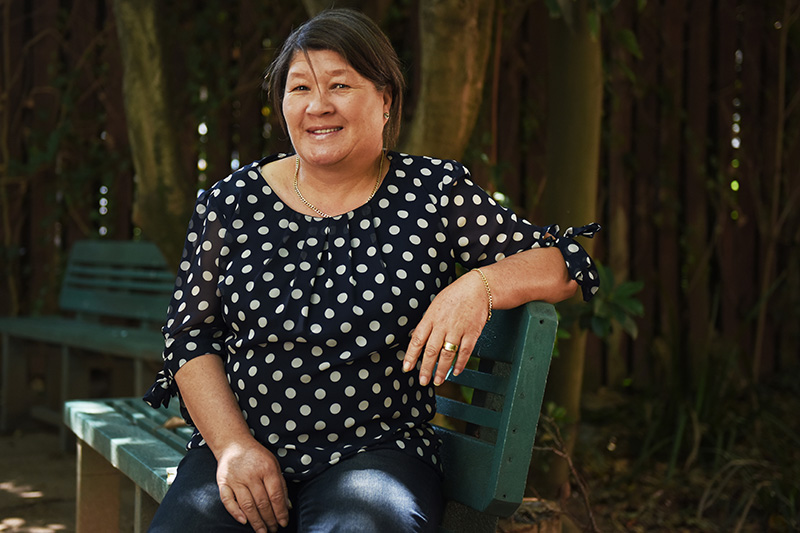 "The biggest change I have seen at UCT since I started work here in 1982 is that back then the students were almost all white. These days there are many more students of colour. I started off in the catering department as a bookkeeper, but later this department was privatised and I was moved to the maintenance department. From there I applied to the switchboard and it was while I was there that I mentioned the work I had previously done as a bookkeeper. It was lucky I did because it turned out there was going to be a new position created soon. I applied for the job and I got it and that's how today I work as an administrative officer recovering telephony costs. I have always been glad that I did not end up in the corporate world with its stiffness and formality. I had better security here at UCT where you get a pension and medical aid – not that I'm ready to retire just yet! I also like that here it is relaxed; walking past someone in the corridor you can't say whether that person is student or staff and I think that is a good thing."
Linda Hartman: "If you look after your job, it will look after you."
(Division of Clinical Pharmacology, Faculty of Health Sciences)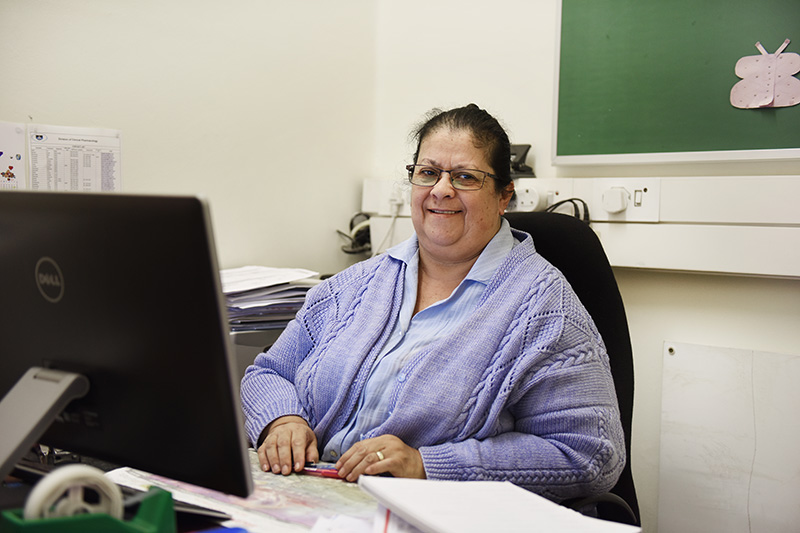 "I found out later that my name came out of the hat – that's how I got the job. I had been one of who knows how many candidates but they had narrowed it down to two of us and I guess I got lucky. Here I am 35 years later. When I started as a typist here on 13 January 1982 I didn't know that one day I would be helping to create the South African Medicines Formulary. That was 10 years after I started out, but I have always worked in the same department and I have been very blessed to work with some really extraordinary doctors over the years, such as Dr Straughn in the early years and more recently my current supervisor Dr Marc Blockman. It is not true what they say about doctors' handwriting either; most of the doctors I have worked with have had very legible writing. My colleagues have told me that I can't retire yet because they don't want to lose me. I have no immediate plans of going anywhere. I like feeling useful and a part of the life of the university, although I must say that since we moved from the Anatomy Building, I do miss seeing all the students."
Wilson Pieterse: "I never get tired of helping out students."
(Clarendon House Residence, Student Housing and Residence Life)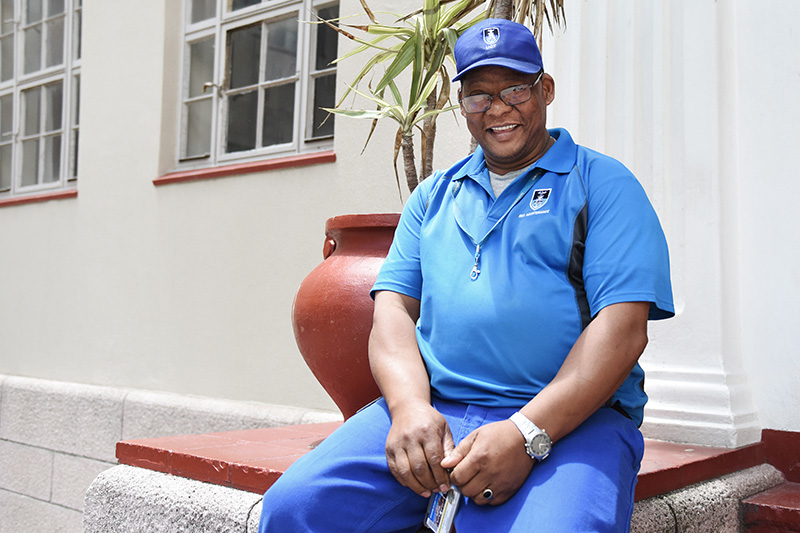 "It's hard to believe, but I have worked at UCT for 35 years now. I started out working in the kitchens in the early 1980s. After that was privatised, I ended up in maintenance. My advice to anyone just starting out is this: When it comes to your job you must build a strong structure, not a flimsy structure, but something that can stand strong no matter what. Now my days are mostly filled with helping students with maintenance jobs in their rooms. I don't have any children, but in a way all the students are like my kids. I like to help them and I think they know it, that's why I am also loved around here. They know they couldn't cope without me. And mostly they take good care of the residences. Some years ago they used to vandalise the fire extinguishers, but that has stopped now I'm glad to say. I think it's a good thing that my last year will only be in 2020 – after that I will retire. I think I have managed to stick with this job because of my wife; without her I don't know what I would have done. She has always been my greatest supporter."
The 2017 ceremony in photographs
Read the Long Service Awards programme for the full list of awardees…
---
This work is licensed under a Creative Commons Attribution-NoDerivatives 4.0 International License.
Please view the republishing articles page for more information.
---