UCT will award honorary doctorates to three highly esteemed academics for their significant contributions to African-based art, archaeology, and economics and social policy during graduation ceremonies at Jameson Hall in June 2016.
Emeritus Professor El Anatsui, described as "the most significant living African artist", will be awarded an honorary Doctor of Fine Arts from the Faculty of the Humanities. Acclaimed archaeologist Janette Deacon will receive an honorary Doctor of Letters from the Faculty of Science. And Emeritus Professor Francis Wilson, who has focused his engaged scholarship on understanding how processes such as the migrant labour system have helped to underwrite South Africa's poverty, will receive an honorary Doctor of Letters from the Faculty of Commerce.
Emeritus Professor El Anatsui
Emeritus Professor El Anatsui obtained his first degree from the University of Science and Technology, Kumasi, Ghana in 1968. By 1975 he had joined the faculty of University of Nigeria, Nsukka, where he became a professor of sculpture in 1996. He retired in 2011. His work has had an important epistemic contribution in the training of artists nationally, in particular at South African universities, and his life's work bears testament to the kind of scholarship that UCT invites.
Anatsui is one of a handful of internationally acclaimed contemporary artists whose inventive works are widely acknowledged. His work is especially significant as he has attained this stature without losing sight of his artistic roots. Anatsui's huge tapestry-like installations made with bottle tops, for example, deal with themes such as power, migration and the environment.
"My work has kind of tried to revolve around the history of the continent of Africa. These bottle tops have served as a link between my continent, Africa, and Europe. Drink was one of the prime objects that they brought," says Anatsui.
In 2008 he received the Visionaries Artist Award from the Museum of Arts and Design in New York City. He is also a recipient of the 2009 Prince Claus Award from the Netherlands. His work has been collected around the world by major institutions and in 2015 Anatsui received the Golden Lion for Lifetime Achievement Award at the Venice Biennale.
Dr Janette Deacon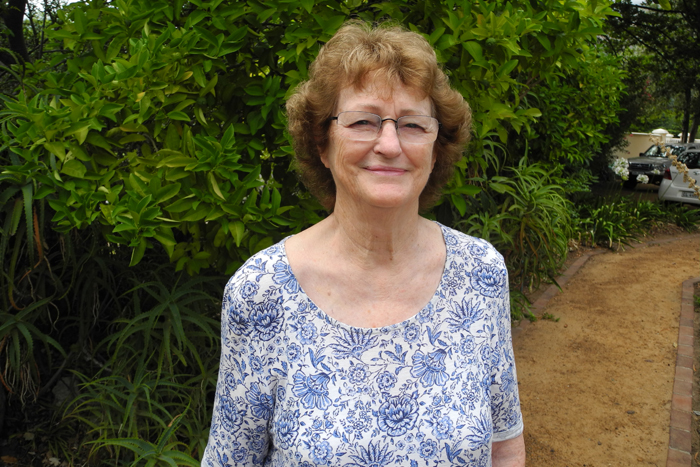 Dr Janette Deacon graduated from UCT with a BA (1960), MA (1969) and PhD (1982). Her award-winning work contributed significantly to the Bleek and Lloyd archive at UCT, which achieved recognition by UNESCO as a site of the Memory of the World. Her scholarship on the Later Stone Age in South Africa, rock art research and conservation has largely been carried out at the intersection of scholarship and public life. This has helped to facilitate new understandings of the indigenous past, shape legislation for the protection of archaeological sites and visual heritage of the San, and profile South African archaeology and rock art research in a global context.
From 1976 to 1993 Deacon edited the premier South African archaeological journal, the South African Archaeological Bulletin and played a major role in shaping its character. In the 1990s she published, along with her husband, Human beginnings in South Africa, drawing on their work of the past 30 years. It was described as "a masterful synthesis of the longest archaeological record and provides an effective introduction to modern scientific method and theory … It remains an indispensable text for Africanists and for any course on African archaeology."
"Theory is part of the romance of archaeology and is vital as we want to breathe some life into the snippets of information drawn from stone and other artefacts," says Deacon.
She is regularly invited all over the world to discuss South Africa rock art, its management and its relationship to both archival sources and archaeology. Her commitment to the preservation of the rock art of the San – a vulnerable pre-colonial archive – finds expression in a project that trains local people and amateur enthusiasts to record, document and clean rock art sites.
Deacon says, "The reason why much of Stone Age history has remained a secret for so long is not that it may not be told or that it has not been told in other books, but rather that it has to be individually discovered. Because we are remote from the past, we have to find it and immerse ourselves in it, if we wish to understand it and unlock its secrets. Pursuing the past is rewarding, and we hope it is a challenge more will follow."
Emeritus Professor Francis Wilson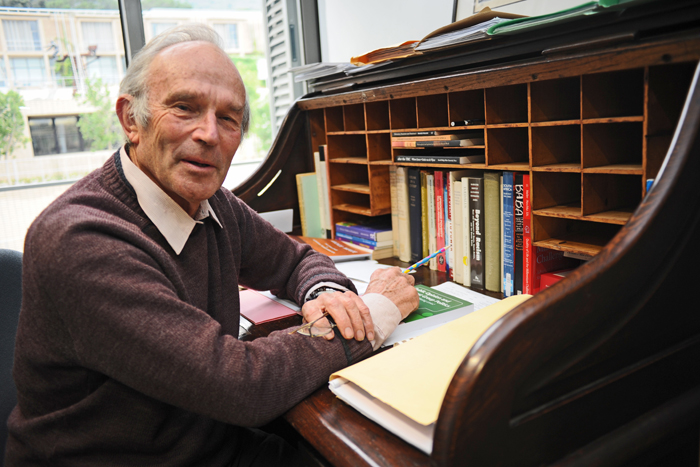 Emeritus Professor Francis Wilson's exceptional achievement lies in the manner in which he has used scholarship to fight for social policies. For over 40 years he has made a unique contribution to documenting and analysing key social issues affecting South African society. He has been an academic pioneer, embodying the vision of UCT to produce rigorous, relevant, critical research promoting engaged scholarship and social justice.
Wilson has published three immensely influential pieces of research: 'Farming 1866–1966', a chapter in the Oxford History of South Africa; Labour in the South African Gold Mines 1911–1969, published by Cambridge University Press out of his PhD; and a book, Migrant Labour in South Africa. These works describe the terrible social consequences of the story of the migrant labour system. Over time his contribution broadened to a focus on understanding how these processes and others underwrite South Africa's poverty.
In 1974 Wilson launched the Southern Africa Labour and Development Research Unit (SALDRU). In 1993 Wilson and SALDRU, in partnership with the World Bank and others, worked on a survey to produce baseline evidence of the state of the nation, which was widely used in the 1990s for policy formulation. He has served as a zealous advocate for the cause of the public release of survey data and helped establish Data First for this purpose.
"I'm a senior scholar and economist. One of the most necessary conditions for long-term political stability is a large reduction in South Africa's level of inequality, which is one of the highest and most visible in the world. Easier said than done! To deal with these complex issues, academics have to get mud on their boots and learn from others in government and elsewhere about the problems involved in scaling up successful projects in agriculture, education, housing and others," says Wilson.
In 2012 Wilson was appointed as acting pro vice-chancellor Poverty and Inequality at UCT and tasked with organising a conference to launch a national inquiry into strategies to overcome poverty and inequality. This event was sub-titled 'Towards Carnegie 3', launching a process that has since developed into the Mandela Initiative.
The honorary doctorates will be conferred in Jameson Hall at the following times:
Emeritus Professor Francis Wilson, Doctor of Letters (DLitt), Commerce, 14 June, 09:00
Dr Janette Deacon, Doctor of Letters (DLitt), Science, 14 June, 18:00
Emeritus Professor El Anatsui, Doctor of Fine Arts (DFA), Humanities, 15 June, 14:00
Photos Prof El Anatsui, Dr Janette Deacon, Michael Hammond.
---
This work is licensed under a Creative Commons Attribution-NoDerivatives 4.0 International License.
Please view the republishing articles page for more information.
---