The commerce faculty is a multifaceted, multidisciplinary amalgam of schools, centres and units that work to understand some complex social issues. Monday Monthly spoke with members of the faculty to find out more about what they do and why it's important.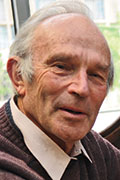 Emeritus Professor Francis Wilson
"I'm a senior scholar and economist. One of the most necessary conditions for long-term political stability is a large reduction in South Africa's level of inequality, which is one of the highest and most visible in the world. Easier said than done! ... To deal with these complex issues, academics have to get mud on their boots and learn from others in government and elsewhere about the problems involved in scaling up successful projects in agriculture, education, housing and others."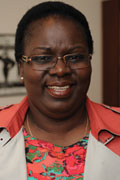 Chao Mulenga
"I lecture occupational health psychology and recruitment and selection. My teaching allows me the space to engage with students in debating issues that are relevant to their future in terms of workplace entry and their wellbeing once employed. My research focus area enables me to investigate health and safety at three critical points: the organisation; structures that exist in organisations; and individual behaviour. This focus allows me to examine how the different stakeholders interact to influence health and safety performance in their work environment."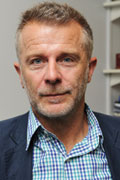 Associate Professor Richard George
"I convene the Postgraduate Diploma in Tourism & Events Management (PDT&E). Tourism is one of the fastest-growing sectors in the South African economy, while events are also growing in popularity. The industry is dynamic and rapidly changing, requiring effective managers, consultants, planners and researchers for both private and public sectors."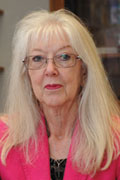 Professor Jennifer Roeleveld
"I convene the postgraduate taxation programmes. My main focus is international tax, a highly collaborative field. This means I get to travel abroad. The difficult part is keeping pace with the rapidly changing international tax environment. There's a serious shortage of skills in this space in South Africa, and this is what I've been addressing; by introducing the Master's in International Tax, and collaborating with other countries. Through that I've ensured that South Africa's much more visible in the international tax space. One of the spin-offs is short-term staff exchanges, giving younger researchers a chance to experience other universities, and group country research projects, which extend and highlight the voice of developing countries."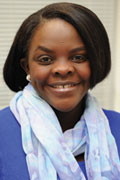 Meke Shivute
"I lecture information systems (IS) on the Academic Development Programme, helping students from previously disadvantaged backgrounds. Most come with no prior computer knowledge, so I design tailor-made activities to develop academic and digital literacies. I enjoy it. It allows me to bridge the gap between the theory and the practice of information systems. IS is vital to almost every modern organisation, and a foundation for conducting business."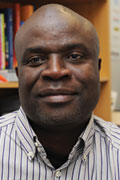 Dr Wallace Chigona
"I head up postgraduate studies in the Department of Information Systems. The field is multidisciplinary and works on the interface of information, information technology, and business. Increasingly, we're recognising that information and information technology should work for individuals and communities, as well as for business. My research focuses on information technology and disadvantaged communities, a sub-field called Information Communication and Technology for Development (ICT4D). The question that drives my research is: what is the value of technology if it doesn't make the lives of the ordinary people more fulfilling and exciting?"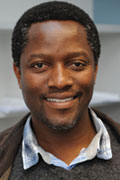 Cecil Mlatsheni
"I'm a lecturer in the School of Economics. The main focus of my research is the labour market – and youth unemployment in particular, which has serious consequences for the country's development. It's rewarding when the research I do receives wider exposure. In the course of my research I've worked with organisations such as the Centre for Development and Enterprise, the Human Sciences Research Council, the Institute for Justice and Reconciliation, and the National Youth Development Agency."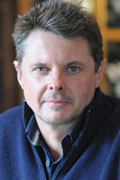 Associate Professor David Priilaid
"I convene the Postgraduate Diploma in Entrepreneurship (PDE). Each year we take on 60 graduate students from all walks of life, and through a combination of action learning and theory, we teach them how to start up a business. For the students, the best part of it is that whatever money they make, they keep. Right now the world is desperately short on new ideas and creativity. More so, because of the pace of change; old business models are rapidly being overtaken, and the shelf life of most businesses is becoming increasingly limited. The result is that we have to figure out new and better ways of doing business, something many businesses seem to find difficult. The country needs to create meaningful employment, and the best engine for job growth is through entrepreneurship."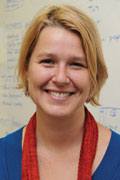 Joanna Legutko
"I'm an actuary and lecturer in actuarial science. My niche is retirement funding, and particularly what it takes to be happy in retirement (I'm trying to take it a bit wider than just money!). South Africa is a unique country; a mix of first and third world, with very well-developed private sector institutions (our medical aids and employer-sponsored retirement funds) – but they don't cover the majority of the population. The government is creating large-scale projects to address this through services such as the mooted NHI and the National Social Security Fund. But integrating state initiatives with the private sector is a challenge."
---
This work is licensed under a Creative Commons Attribution-NoDerivatives 4.0 International License.
Please view the republishing articles page for more information.
---