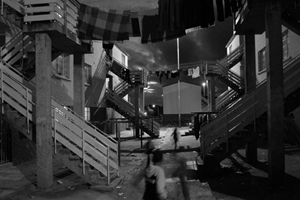 According to a study by the International Committee of the Red Cross (ICRC), participation in a unique football programme has offered some young people in Khayelitsha protection from violence and exposure to crime, peer pressure and substance abuse in their communities.
The ICRC, in partnership with a Cape Town-based NGO, undertook research to better understand the needs of violence-ridden communities and the potential impact that such programmes can have in terms of reversing the dangerous trends. Amandla Edu-Football is the NGO in question. Launched in 2007, it created football leagues for young people from the impoverished township as a safer way to spend their time in an environment in which it is all too easy to slip into the drugs and gangsterism trap. Khayelitsha, the largest township in Cape Town with more than 500 000 residents, suffers from an unemployment rate of more than 50%.
And the initial feedback is that they have had significant success. "Amandla participation in 2013 is significantly correlated with less deviant peers, less substance use, positive school attachment, positive future attitude and resiliency, and two of the main outcome variables (less pro-violent attitude and less self-reported serious offending)," reads the abstract of the study, titled Analysis of two waves of panel data in the Khayelitsha Youth Violence Reduction Study.
In addition, young people that participate in Amandla report "greater school attitude and attachment" than before. "Thus, participation in the violence-reduction intervention, Amandla Edu-Football, seems to buffer school attachment beyond the effects of parents and peers, or those of another structured leisure activity, or attendance at a place of worship."
Four hundred young males (between 12 and 22 years old) living in Khayelitsha are being interviewed annually over a three-year period, from 2012 to 2014. The interviews explore the youths' family backgrounds, peer and environmental influences, their attitudes towards school, and thoughts on their futures and the use of violence. Half of the group opted to take part in the Amandla Edu-Football programme, which, among other ventures, runs a night league dubbed by residents as the "Crime Prevention League".
Story by Yusuf Omar. Photographer Brenton Geach.
---
This work is licensed under a Creative Commons Attribution-NoDerivatives 4.0 International License.
Please view the republishing articles page for more information.
---