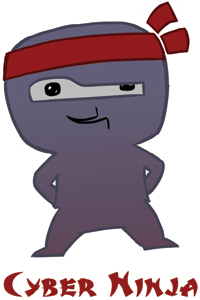 Internet penetration in South Africa has grown over 100% in the past four years and it is almost certain that a percentage of the students coming to campus each year encounter the internet for the first time at university.
This means that many people are still finding their way in the digital space. As technology and infrastructure become more freely available, and with the staggering rate of technological development, a lot of people feel lost online and can become easy prey to those with sinister intent. Cyber criminals are always one step ahead of the curve, and spend their time searching for and exploiting vulnerability wherever they find it, particularly among average citizens who remain largely unaware of the risks out there.
In line with other global organisations, Information and Communication Technology Services (ICTS) will be promoting cyber security awareness this October, by running a Cyber Safety Month campaign.
ICTS wants UCT to be a Cyber Safe Zone and the department believes that is vital for everyone at UCT to understand how important online security is, and just how vulnerable they could be if they remain uninformed of how to protect themselves.
Many people are unaware, for example, that their Twitter, Facebook, Gmail or Yahoo accounts are at risk if they don't have strong passwords and that hackers can hijack these accounts and use them to send out spam emails, steal identities, or even obtain banking details and empty bank accounts.
With just a few simple cyber self-defence tools, anyone can be safe online and not have to worry about being targeted, and it is ICTS's aim to showcase the most important of those tools during this campaign.
ICTS would like to encourage staff and students to visit the dedicated Cyber Safety website page (www.icts.uct.ac.za | Antivirus and security | Cyber Safety Month) for regular updates throughout the month of October, as well as keeping up to date with them on Twitter (@ICTS_ Feedback), and on their new Facebook page.
---
This work is licensed under a Creative Commons Attribution-NoDerivatives 4.0 International License.
Please view the republishing articles page for more information.
---