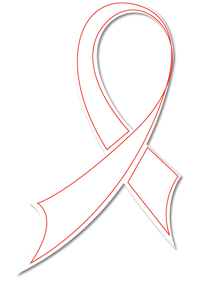 In this contribution, an HIV+ UCT staff member reflects on stigma.
On the third Sunday in May, people in all four corners of the world burn candles, in commemoration of those whose lives have been extinguished by HIV/AIDS and to give thanks for having known them. It will also be a day when I reflect on living with HIV/AIDS, as with time this fact has been overshadowed by life itself, and is no longer as overwhelming as it was at first or since remission.
A self-proclaimed 'child of the universe', believing there are no significant outer (besides the eyes) differences between people, I have always dusted off any prejudice that landed on or near me as one would dust chalk off (and possibly mumble something), and then moved on without giving too much thought to it.
After joining the HIV+ statistics, I had reason to form an opinion on stigma! HIV/AIDS, like any life-altering fact, brings opportunity for reflection deeper than skin and material gain or loss. Stigma, like discrimination needs to be owned to be felt. It has the power to hurt feelings and pride and is best taken or looked upon from whence it comes. It is either ignorance in action or the need for one human being to look down on another, believing that they are better. I believe stigma is a shame for those who use it.
HIV+ workers do not create an unsafe environment. In truth, because of stigma we may be the more vulnerable.
People have a tendency to remain care-less until a consequence impacts directly on them. We all know water is precious, but as long as we open taps and water comes out we don't really consider how precious it is.
I had a hot and cold relationship with God until the day I found out my status and knew in my heart that I needed God to get through it. Only God is bigger than life.
If asked to make a statement right now, it would be:
"Why wait? Living is a work in progress; it does not end until we are interred. Forgive yourself and others and be blessed until you cross the finishing line and beyond (if you believe)."
*The writer has lived with HIV/AIDS for 18 years, and can be contacted through Lucina Reddy at HAICU.
---
This work is licensed under a Creative Commons Attribution-NoDerivatives 4.0 International License.
Please view the republishing articles page for more information.
---