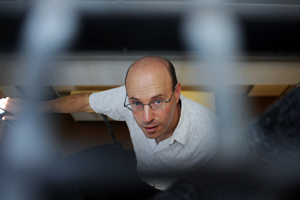 Odyssey: In his new book, Little Liberia, Jonny Steinberg tells the story of two men fighting an African conflict in New York.
Over his writing career Jonny Steinberg has covered some of the big South African themes - racial conflict, crime and punishment, the country's beleaguered police force, AIDS - often through the looking glass of one or a few lives.
So when kicking around ideas for a new book, the two-time winner of the Sunday Times Alan Paton Award for non-fiction (for his first two books, Midlands and The Number) was keen to explore some new ground.
"All the books I'd done were about here, and I was feeling like I was writing the same book over and over again, and that I needed to shake this place out of my head for a couple of years and write about something completely different," says Steinberg, now also a lecturer in UCT's new Institute for Humanities in Africa (HUMA).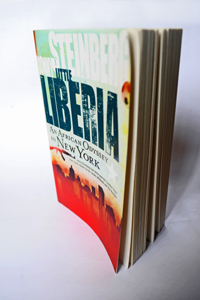 He got his new story when, over drinks in Cape Town, a friend living in New York told him of an afternoon spent with a group of Liberians living in an inner city housing project there; people, the friend said, "frozen in a moment of time" - a moment of time in Liberia, then in the grip of a civil war.
In the recently-released Little Liberia: An African Odyssey in New York, Steinberg tells the story of two of these Liberians, men whose lives he had sat in on for two years, and who he would track back to Liberia.
The first is the ambitious but long-marooned Rufus Arkoi, leader of the New York group but harbouring plans to return to his homeland and run for president. The second, Jacob Massaquoi, had fled the war in Liberia, expecting things to be different in New York - no power struggles, for one thing.
But in the early 2000s the pair would square off, their rivalry spilling over into the rest of the New York community - in many ways mirroring the conflict back home, which was intensifying at the time. In their tug-of-war for power, they were soon as underhand, manipulative and mercenary as the leaders scrapping for supremacy in Liberia.
"In a strange sort of way, they were recreating the war," says Steinberg.
---
This work is licensed under a Creative Commons Attribution-NoDerivatives 4.0 International License.
Please view the republishing articles page for more information.
---