Three A-rated scientists and very experienced former UCT Deans were recently appointed by Council as Acting Deputy Vice-Chancellors, pending the selection and appointment of permanent incumbents into those positions.
Professor Cyril O'Connor, Professor Daya Reddy, and Professor Danie Visser will serve during the last months of Professor Njabulo S Ndebele's term as UCT's Vice-Chancellor, but also for at least the first six months of Dr Max Price's term as Vice-Chancellor. Price takes office on 1 June.
The rest of the executive team for the first six months of Price's term will include Professor Thandabantu Nhlapo, who currently has responsibility for student affairs, development and international matters, and Professor Martin West, long-serving Deputy Vice-Chancellor and Vice-Principal, who will step down as DVC on 30 June but will remain as senior advisor to Price until 31 December.
"We simply could not have appointed a stronger, more experienced team," said Ndebele. "These are excellent temporary appointments that will be complemented by Professor Nhlapo, Professor West, and the rest of the Senior Leadership Group. I have no doubt we are well prepared for what will be an exciting new phase in the history of this great institution."
The exact portfolio distribution is still under discussion, but in broad terms it is the intention of the Vice-Chancellor Designate to assume the transformation portfolio himself, for Nhlapo to continue with his current duties (students, development and international matters), for Professor O'Connor to be responsible for operational matters including planning and budgeting, for Reddy to be responsible for academic matters including the faculties, and for Visser to continue with his responsibility for research and innovation and postgraduate matters.
The process to appoint the permanent Deputy Vice-Chancellors will begin in earnest later this semester and will be led by Price.
Some Acting Deputy Vice-Chancellors will serve as Pro Deputy Vice-Chancellors for short overlap periods to deal with the statutory limitation that there may not be more than four Deputy Vice-Chancellors. Pro Deputy Vice-Chancellors are not UCT Council members.
For information
Prof De la Rey leaves UCT on 30 April to take up the position of CEO of the Council on Higher Education.
Prof Martin West stands down as DVC & Vice-Principal on 30 June but will remain as a professor and special advisor to the Vice-Chancellor Designate until his retirement on 31 December.
Prof Martin Hall leaves his DVC position on 31 August 2008 to take up a professorship at the Graduate School of Business.
As far as the new appointments are concerned
Prof Danie Visser will serve from 1 February to 31 December 2008.
Prof Cyril O'Connor's contract will run from 31 May/1 June 2008 to 31 May 2009.
Prof Daya Reddy's contract will run from 15 July to 31 December 2008.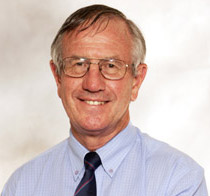 Professor Cyril O'Connor is the former dean of the Faculty of Engineering & the Built Environment. He was recently awarded an A2 rating by the National Research Foundation (NRF).
O'Connor obtained his PhD at UCT and his senior doctorate (DEng) from Stellenbosch University in 2005. He was appointed Dean of Engineering in 1998 and subsequently Dean of the new Faculty of Engineering & the Built Environment in 1999.
His research interests are catalysis and flotation. The Catalysis Research Unit, of which he was director and remains an active member, focuses on the synthesis, characterisation and testing of catalysts, his own particular area of interest being catalysis by zeolites.
The Centre for Catalysis Research is now a national centre of excellence. He recently stepped down after nine years as dean of the faculty but will return to the faculty as director of the Minerals Processing Research Centre, after a short sabbatical in Germany.
He will also take up the new Anglo Platinum Chair in Minerals Processing. A Fellow of UCT, O'Connor is also a Fellow of the Royal Society of South Africa and of the South African Institution of Chemical Engineers. He is a founder member of the Academy of Science in South Africa.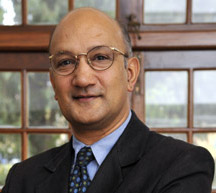 Professor Daya Reddy is the former Dean of Science, a position he was appointed to in 1999. A graduate of UCT, Reddy obtained his PhD in mechanics from Cambridge University in 1977.
He conducted postdoctoral research at University College London in 1978. Reddy was appointed to the South African Research Chair in Computational Mechanics in 2007.
A National Research Foundation A1-rated researcher (since 2001), he is a UCT Fellow and holds the distinction of being the only South African to be elected a Fellow or member of the country's four national academies.
He was also awarded the National Order of Mapungubwe (Bronze). Reddy serves on numerous councils and professional societies and has been a member of the board of the National Research Foundation since 1999, and ita chair since 2002.
He has been director of the Centre for Research in Computational and Applied Mechanics since 1999. He has held visiting positions at universities in Germany, Italy, the UK, Canada and the US, and is a member of national and international professional societies in the areas of mechanics and applied mathematics.
He has over a hundred peer-reviewed publications to his credit, and has supervised or co-supervised 34 master's and PhD students to graduation.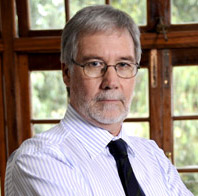 Professor Danie Visser is professor of private law at UCT and a recent recipient of a National Research Foudation A2 rating. He was educated in South Africa and the Netherlands, obtaining doctorates in law from Pretoria University in 1980 and the University of Leyden in 1985.
He is a former dean of the Faculty of Law at UCT (1996-1998) and a sometime holder of the Huber C Hurst Eminent Visiting Scholar Chair at the University of Florida. At UCT, he teaches comparative law, comparative legal history, the law of delict, and unjust enrichment.
For the past five years he has taught comparative law in the Juris Doctor programme at the University of Melbourne, Australia, as a visiting professor. He is chair of the South African chapter of the International Academy of Comparative Law, and a former president of the Southern African Society of Legal Historians.
He has also been chair of the specialist committee of the National Research Foundation's rating panel for law. He serves in various editorial capacities on numerous publications, including the South African Law Journal (as editor) and the UK Restitution Law Review.
He has formal associations with many international universities, including the University of Tübingen and the University of Regensburg in Germany, and Scotland's University of Aberdeen. He is member of the Academy of Science of South Africa, the World Academy of Art and Science and an associate member of the International Academy of Comparative Law.
---
This work is licensed under a Creative Commons Attribution-NoDerivatives 4.0 International License.
Please view the republishing articles page for more information.
---