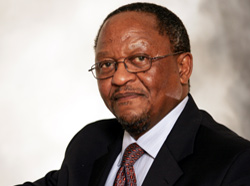 The date 16 June 1976 marked the Soweto student uprising against Bantu Education. The Soweto protests spread to schools and higher education institutions across the country and 1976 has since come to symbolise the spirit and courage of the youth of South Africa in their resistance to apartheid education.
In 1994, with the adoption of our new Constitution, 16 June was declared national Youth Day, a public holiday that celebrates the contribution of our young people to South Africa's democracy. This year marks the 31st anniversary of the Soweto student uprising. Our country has achieved many gains, but there is much that still needs to be done and the youth have a crucial role to play. No doubt, they will not disappoint!
Marking the coming of democracy at the conclusion of his Long Walk to Freedom, Nelson Mandela (1994: 751) said: "Some say that (the liberation of the oppressed and the oppressor) has now been achieved. But I know that that is not the case. The truth is that we are not yet free: we have merely achieved the freedom to be free, the right not to be oppressed. We have not taken the final step of our journey, but the first step on a longer and even more difficult road. For to be free is not merely to cast off one's chains, but to live in a way that respects and enhances the freedom of others."
Thirteen years after these momentous words were spoken, it is appropriate for us to review where we are on our journey. UCT, our staff and students, should continue to reflect on June 1976, remember the young lives lost at the time, and continue to contemplate, in ways that Khuluma and the Respect initiatives have attempted to enable each of us to play our roles in a vision intended to improve the lives of all South Africans.
Prof Njabulo S Ndebele
Vice-Chancellor and Principal
View the rest of the Monday Paper special Graduation and Youth Day edition.
---
This work is licensed under a Creative Commons Attribution-NoDerivatives 4.0 International License.
Please view the republishing articles page for more information.
---