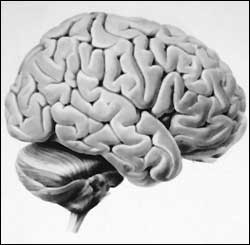 Last week UCT officially launched the Brain Behaviour Initiative (BBI), one of the university's Signature Themes.
The event was held in conjunction with public lectures on the importance of neuroscience and neuropsychology research in the developing world, emphasising the relevance of brain-behaviour research to South Africa, in particular.
According to Professor Michael Zigmond, a neurologist from the University of Pittsburg in the US, neuroscience is one of the most rapidly growing areas in science. Delivering a keynote address, he said neuroscience could impact on many problems facing South Africa and Africa, including the ability to provide effective and safe treatments for common mental illnesses.
Deputy Vice-Chancellor Professor Cheryl de la Rey said brain-behaviour research was valuable to South Africa as neuropsychiatric disorders account for the largest portion of the country's burden of disease, after HIV/AIDS.
UCT's BBI project is a cross-faculty, multi-disciplinary, collaborative framework to promote research in the cognitive and affective neurosciences. These areas of research have been among the most rapidly advancing areas of science in the past decade, as new experimental techniques - including brain imaging, genetic testing and neuropsychological assessment - combined with new theoretical insights, have opened up significant potential for the advancement of novel diagnostic tools and treatments for people with mental disorders.
In contributing to this area of science, the BBI brings together expertise on phenotyping, genotyping, cognotyping, brain imaging and molecular signatures to address local mental health issues. The initial focus is on trauma and resilience to help understand why some people develop conditions such as post-traumatic stress disorder or substance abuse in response to stressors. This understanding is critical in a setting where there are high levels of violence.
Professor Dan Stein, head of psychiatry at UCT, considers the signature theme as an integral component of the larger Cross-University Brain Behaviour Initiative (CUBBI), an academic partnership with the University of Stellenbosch, aimed at bringing together brain-behaviour experts to address the most critical mental health problems facing the developing world, again beginning with a focus on trauma and resilience.
Stein said that there was significant expertise across the two universities in areas such as animal models, neurogenetics and brain imaging, and thus enormous potential for synergy.
---
This work is licensed under a Creative Commons Attribution-NoDerivatives 4.0 International License.
Please view the republishing articles page for more information.
---