PROFESSORS John de Gruchy (Director of the Graduate School in Humanities) and John Higgins (English Language and Literature) are UCT's first two National Research Foundation (NRF) A-rated researchers in the humanities faculty.
A-rated researchers are accepted by their peers as world leaders in terms of the high quality and impact of their research. Anyone who gets an NRF rating, whether A, B, or C, is recognised as an established researcher.
Approximately 50 UCT researchers in the law, social science and general humanities fields applied for NRF ratings in 2002. (The evaluation process is still in progress). Previously, only researchers from the natural sciences and engineering fields were rated. This recently changed when the Centre of Science Development (CSD) (humanities and social sciences) and the Foundation for Research Development (FRD) (natural sciences) were amalgamated into the NRF.
"It is important to note that the NRF rating system is a mechanism for benchmarking the quality of research output internationally," added Associate Professor Cheryl de la Rey, Deputy Vice-Chancellor (Research and Innovation).
"For UCT this is an affirmation of our commitment to excellence in research. At this stage we are anticipating more good news with respect to applications still in press." She said that the A ratings awarded to De Gruchy and Higgins were reflective of their considerable international recognition, earned on the basis of the impact of their recent research outputs.
As Director of the Graduate School, De Gruchy was given the job of motivating staff in the Faculty to apply for ratings and was surprised to find himself on the receiving end of an A-rating. "I wasn't going to throw my hat into the ring because I retire shortly," he explained. "But I was asked to do so, and as I have been asked to stay on at UCT in various research capacities, I went ahead."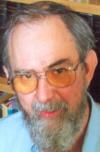 De Gruchy, who is Professor of Christian Studies at UCT and who still teaches in the Department of Religious Studies since moving to the Graduate School, is internationally recognised for his research on the theology of Dietrich Bonhoeffer, the German pastor and theologian who was murdered by the Gestapo. He is also internationally recognised for his research on the history of Christianity in South Africa, theology and public life, and theology, aesthetics and the arts.
De Gruchy, who has been with UCT since 1973, has the distinction of "owning" two PhDs; a doctorate in theology from UNISA, and a doctorate in social sciences from UCT. "Much of my research and work is at the interface between theology and other disciplines, history, politics and aesthetics," he commented. "But the constant in my work is Christian theology within the South African context."
Last year, De Gruchy received an honorary doctorate (DLitt) from the Chicago Theological Seminary in the US for his work on Christianity and aesthetics. In 2000 he was awarded the prestigious Karl Barth Prize by the Evangelical Church in Germany at a ceremony in Berlin in recognition of his contribution to the study of Barth, Bonhoeffer and the church struggle in Nazi Germany and its significance in South Africa. He is the author of nine monographs and has edited 16 books, along with many published essays and papers.

Higgins was trained at Cambridge University's King's College and UCT, and has taught at the University of Geneva, Columbia University in the United States and the International University in Germany. His areas of specialisation include cultural theorist Raymond Williams, literary and cultural criticism, and literary theory of the 20th Century. Higgins won the UCT Book Award in 2000 for
Raymond Williams: Literature, Marxism and Cultural Materialism
, the same text which earned him this year's Bill Venter/Altron Literary Award.
He was also recently named a UCT Fellow. He has received lavish international praise for his work, and included as referees in his NRF application leading literary figures such as Terry Eagleton and Edward Said.
"Research in the humanities is not so different from that in the sciences. Both make assertions, and test these against the evidence, using theory as the basis for the original assertion or hypothesis." All this within the context of a university, which has the contradictory obligation to both teach received ideas and question them.
These elements, says Higgins, are patent in his current research on Karl Marx, which will make its way into a book that will form part of Routledge Publishers'
Critical Thinkers
series. "What's so fascinating is that as soon as you start to work on something like this, the first thing that happens is that you confront the massive weight of received ideas, and with people like Marx, there are mountains of these," he notes.
The problem with a final journal article or book is that, like most things, the reader never gets to see the amount of research and toiling that goes into it, Higgins adds. "But there is a point, luckily, where this terrible torture becomes enjoyment."
---
This work is licensed under a Creative Commons Attribution-NoDerivatives 4.0 International License.
Please view the republishing articles page for more information.
---