The University of Cape Town (UCT) has welcomed a group of postdoctoral research fellows in the field of humanities and social sciences (HSS), through a partnership with the National Institute for Humanities and Social Sciences (NIHSS). This partnership, according to UCT's Executive Director: Research Dr Linda Mtwisha, "is the first of hopefully many with the institute".
Dr Mtwisha, addressing attendees at the welcome event, said given the apparent dearth of focus in humanities over the recent times, "it was important that we strengthen the research capacity in that area as it speaks to our vision".
The NIHSS is designed to "redress existing deficits and to coordinate programmes, projects, collaborations and activities in the HSS disciplines within and through existing and future public universities".
As an inaugural research stream in postdoctoral research in the field of humanities and social sciences, the latest cohort joins a research community of over 300 at UCT.
The programme will have four key objectives:
to enable recently qualified doctoral graduates to gain further research experience and to thereby improve their prospects of employment
to develop a cohort of high-performing emerging/early-career researchers to renew and replenish new knowledge production centred on the humanities and social sciences
to develop a cohort of postdoctoral research fellowships (PDRF) who are equipped with tools and capabilities to identify, apply and qualify for research funding beyond the lifespan of this project
to effect further transformation in the demographics of the PDRF cohort at UCT with a diversified focus on black, female and disabled early-career researchers, while also widening the pipeline and pool of the next generation of black South African academics.
"The initial focus is postdoctoral researchers because they are more pliable to exploring new research areas within disciplines. There is no better grouping that the institute could have gotten because of the mutually beneficial relationship the institution has with its postdoctoral fellows," said Mtwisha.
Research fellows were also addressed by Vice-Chancellor (Interim) Emeritus Professor Daya Reddy, acting NIHSS chief executive Tumelo Mokoena as well as Deputy Dean: Postgraduate Studies and Funding, Professor Wahbie Long.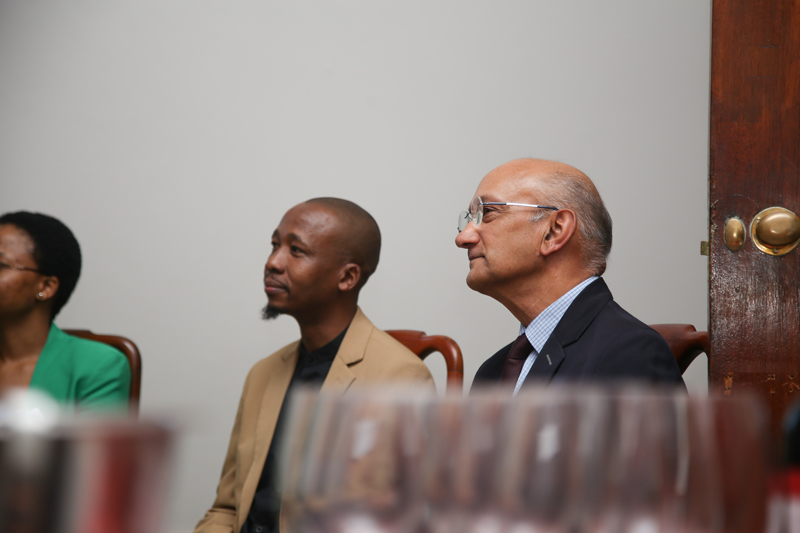 "The challenges we see all around us demand multi-disciplinary approaches; you cannot approach them effectively by taking a narrow view using medical sciences or one of the natural sciences alone. Social sciences are an important component," said Emeritus Professor Reddy.
He added that because the institution is not spoilt for choice in humanities and social sciences postdoctoral fellows, such an undertaking will go a long way in strengthening the research offering at the institution.
"The postdoctoral layer is important to an institution that is research-intensive like UCT. It's an important stage for the researchers themselves."
He added: "This is an important component in the network of initiatives through which we carry out outstanding research and have young people who are outstanding scholars and can carry out independent research."
High expectation on output
Mokoena, who is also the chief financial officer at NIHSS, reminded researchers of the responsibility they carry under the aegis of the institute and institution.
"The programme is offered to PhD holders in humanities and social sciences, for two years (full-time) renewable, depending on performance and targeted research outputs," he said.
"The funds are from the public; therefore, it is our duty to hold the fellows accountable because there is high expectation on the output."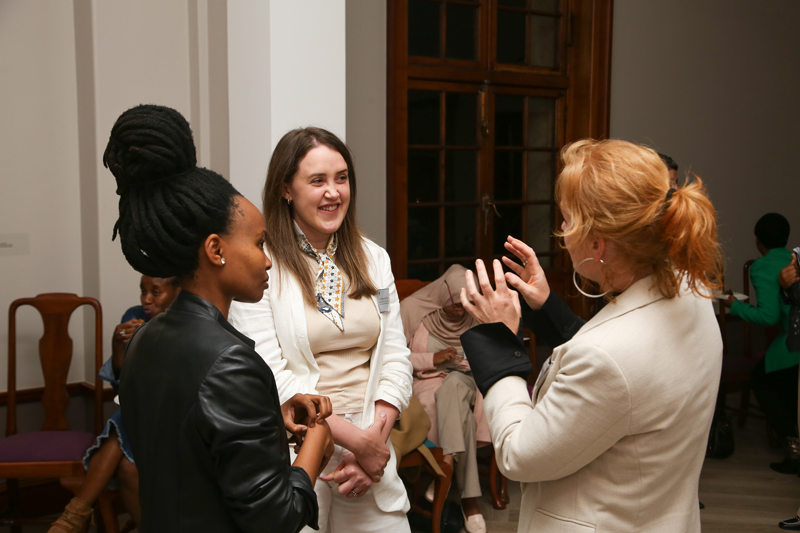 He concluded: "We are cognisant of the past and imagine a colourful future; a colourful, equitable, diverse and transformed humanities and social sciences and together with the university, this will be [the] vision."
Professor Long lauded the programme as in keeping with UCT's Vision 2030 "which is all about producing graduates that are socially responsive, [and have a] transformative education that equips them with skills and knowledge to intervene locally and globally to the issues we face".
Security, ICC
To end the evening, some of the fellows shared a bit about their work going forward with practicing social worker Dr Shafieka Moos explaining how her work will interrogate gender and Islam in her postdoc, focusing on religious studies in the sense of exploring and investigating religious subjectivity.
Dr Bukiwe Ntwana's research interest is in urban informality, water and sanitation services delivery and policy environment around these issues.
For her postdoctoral studies, she aims to explore how informal settlements can work with municipalities to bring water and sanitation services to communities.
Dr Vongani Nkuna will tackle South Africa's foreign policy on BRICS, with a special focus on President Cyril Ramaphosa looking at, inter alia, "security dilemmas at play; crude attempts to withdraw from the International Criminal Court (ICC) and Ramaphosa's appetite to please G7 countries".
---
This work is licensed under a Creative Commons Attribution-NoDerivatives 4.0 International License.
Please view the republishing articles page for more information.
---