UCT Parent Orientation 2023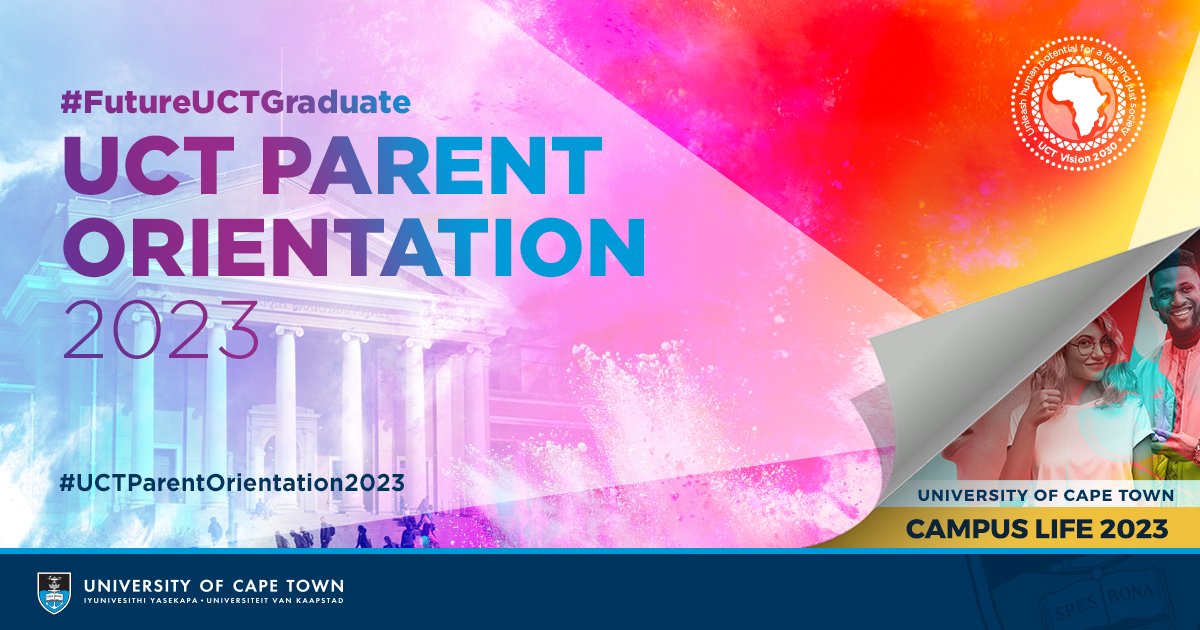 Parent Orientation aims to introduce new UCT parents, guardians and sponsors of students to the UCT community by offering a wealth of information about the support services available to parents and students.
The Vice-Chancellor Professor Mamokgethi Phakeng invited parents, guardians, and sponsors of first-year students who have received firm offers for studying at UCT in 2023 to Parent Orientation.
#UCTParentOrientation2023
---
---
Admissions
Undergraduate admissions enquiries must be directed to admissions-ug@uct.ac.za.
First Year Campus Onboarding (FYCO) programme
All first year students will need to attend the First Year Campus Onboarding (FYCO) programme that is only open to incoming first-year students who have received and accepted firm offers from UCT and will take place in the Sports Centre on upper campus from Saturday, 28 January to Monday, 30 January 2023, observing recommended COVID-19 health and safety practices. The reception is not open to anyone who has not yet received a firm offer by email from one of UCT's faculties. Applicants should please check their UCT student email account.
Student orientation
For information about student orientation, that will take place after the FYCO programme, please refer to the Student Orientation pages on the Department of Student Affairs (DSA) website. Contact information is available on the DSA site for the faculty coordinators at the respective faculties' orientations.
Residences
For any general queries about student housing offers, please contact 021 650 2977 or res@uct.ac.za.
---
Watch the videos on this page to find out more.