Social Responsiveness, which is part of the transformation portfolio, is key to the University of Cape Town's (UCT) Vision 2030 and its three pillars of excellence, sustainability and transformation. From a scholarship perspective, social responsiveness is not concerned only with outreach. It compels the university to rethink knowledge production: how it is generated, its purpose and whether it is engaged with and geared to building an equitable, agentic, and healthy society. As a public-funded institution, UCT has an obligation to serve society; to pursue innovative scholarship that tackles the many complex socio-economic challenges the African continent faces.
As an important stakeholder in the broader community, UCT places social responsiveness at the heart of the university's research endeavour. Here, UCT works in partnership with social structures, including government and local communities, social movements, and international and local organisations. These partnerships enable external constituencies to become active co-creators in the learning process and formation of diverse, transformative knowledges that are taught and disseminated at the university.
Fostering civic literacy in UCT's students is also key to expanding the reach and efficacy of this approach. It means equipping scholars to engage with policy development; and to provide public commentary on complex social issues and strategies to respond to these. It provides opportunities for lifelong context-informed learning. It embraces programmes that foster agency in external constituencies. And, importantly, it means transforming the university's curricula and pedagogies that maximise on communities' ability to be part of solving problems facing society.
---
UCT partners with community filmmakers to effect social change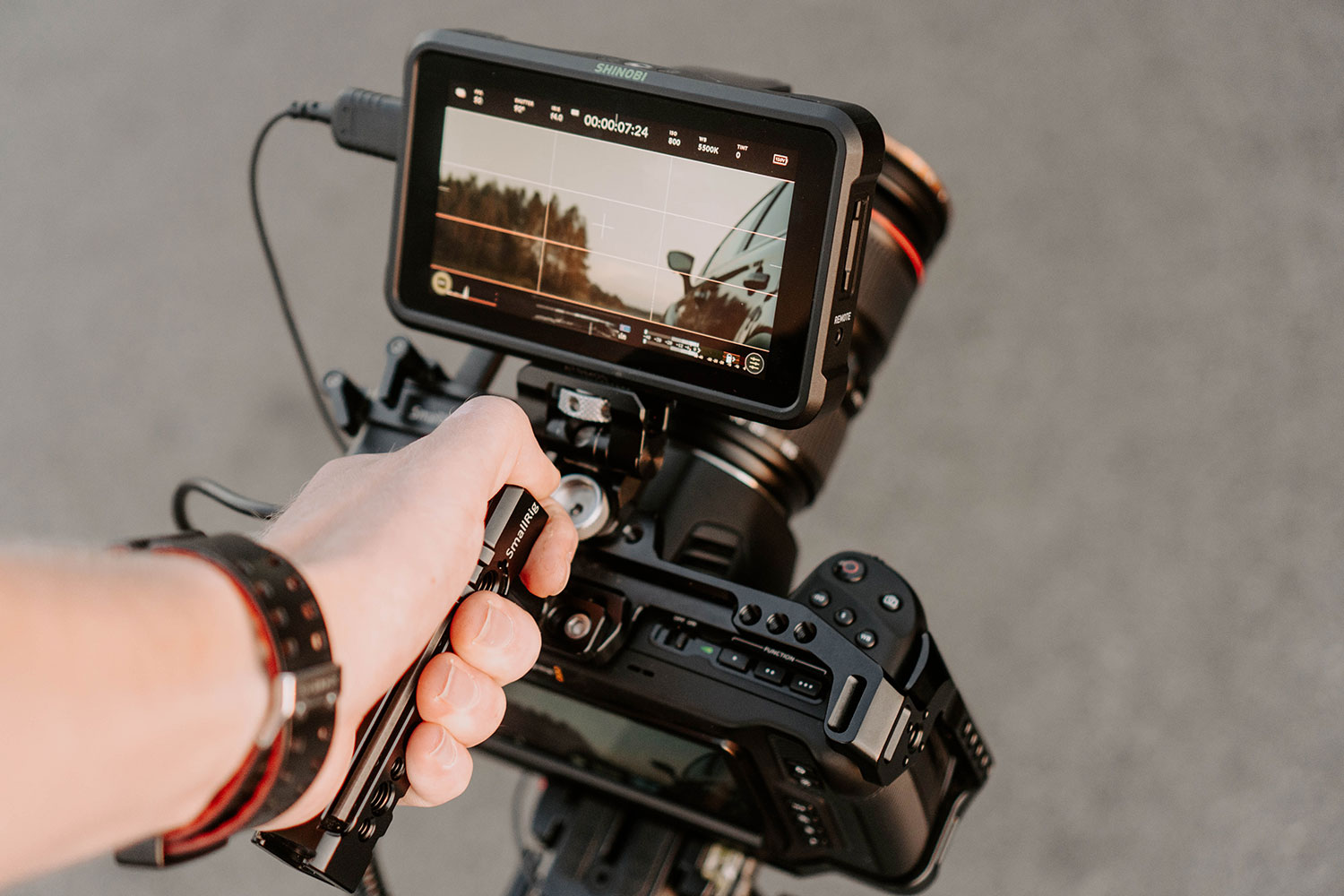 The Centre for Film and Media Studies (CFMS) at the University of Cape Town (UCT) and Sunshine Cinema have partnered to create the Film Impact Screening Facilitator short course. This online short course explores the theory and practice of engaging with audiences on social change issues using documentary and fiction film screenings, discussions and other interventions.
Emerging from the wreckage of COVID-19 lockdown and a world in financial crisis is a stronger-than-ever sense that much needs to change. A flick through the list of top shows on Netflix reveals that issue-driven documentaries have become increasingly popular. The conversations around them are changing the narrative.
In the face of short attention spans and a crush of 'big problems' vying for urgency, organisations and movements with a message have begun working with film and storytelling as a way to create impact. But what happens after the film is made? How does a film reach the right audience and convert interest into action?
---
Human Rights Day: Protecting the rights of refugees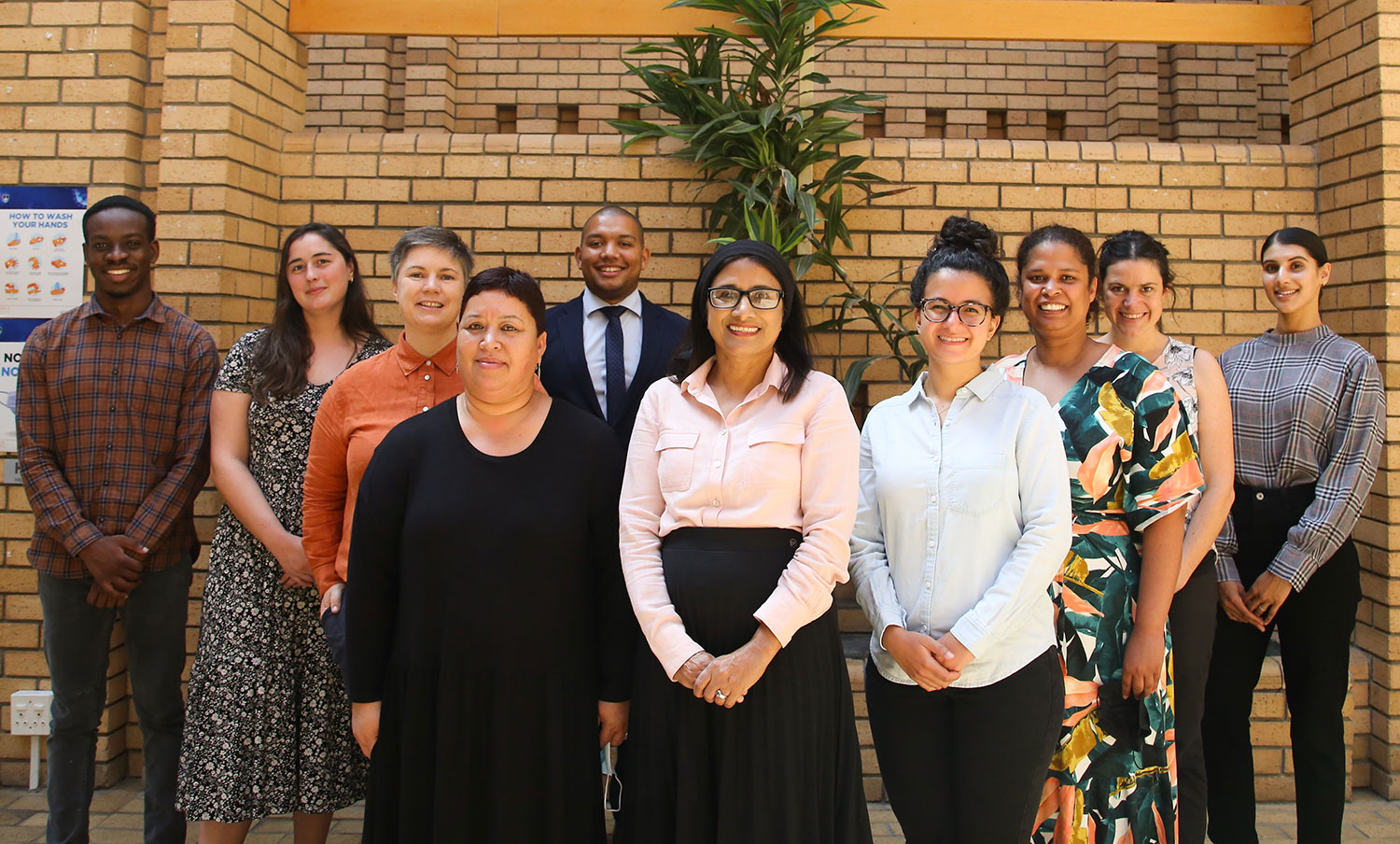 The Refugee Rights Unit (RRU) at the University of Cape Town (UCT) is a safe space for refugees and asylum seekers in South Africa – a place where their struggles don't go unnoticed and where their rights, needs and dreams of a better future are acknowledged and understood.
The RRU started off as a special project within UCT's Law Clinic. But it quickly developed into a fully-fledged research unit under the leadership and guidance of respected human rights lawyer Associate Professor Fatima Khan who currently serves as the director of the RRU. The unit consists of a research hub, provides teaching and training to both undergraduate and postgraduate students, and conducts advocacy and training programmes aimed at various stakeholders, including members of the judiciary. In addition, the unit runs the Refugee Rights Clinic, which consists of the children's rights clinic (headed by Nandi Rayner), the refugee status determination clinic (headed by Monique Schoeman), as well as the detention and rights clinic (headed by Shazia Sader).
To date, the RRU has assisted thousands of refugees and asylum seekers in the Western Cape. In celebration of Human Rights Day last year, UCT News cast a spotlight on the significant role the unit plays in the province, and its work serving this vulnerable, underrepresented sector of society.
---
Communities tell their stories about water, gather valuable data
World Water Day on 22 March has underscored the urgent need to add community experiences of water to the data used to manage this fragile resource in an era of climate change. A multi-sectoral project using the SenseMaker tool and methodology does just that, said University of Cape Town (UCT) geographer and climate change adaptation researcher Associate Professor Gina Ziervogel.
Associate Professor Ziervogel is based in the Department of Environmental and Geographical Science. Winner of UCT's 2020 Social Responsiveness Award, she was appointed to the City of Cape Town's Water Resilience Advisory Committee in 2017 to provide expert input on the City's drought plans. Her work on urban water resilience and social justice involves working with community activist groups such as the Western Cape Water Caucus, Environmental Management Group, and the City of Cape Town. All are key players in this multi-sectoral project to "make sense" of water.
In the aftermath of Day Zero in 2018, Ziervogel's research has provided a lens on why metropoles must engage with residents to understand their water issues – data that is vital to shaping policy. This has not happened in marginalised communities, which is where most of the city's 4.2 million people live. Information on water leaks, failing infrastructure, sewage and billing problems is not being sufficiently harnessed.
But data from the web-based SenseMaker tool is changing this. The proprietary tool was adapted by a team of researchers including Stellenbosch University's John van Breda and Rhodes University's Luke Metelerkamp, who had both used the tool before. In the hands of citizen scientists who are community activists in the Western Cape Water Caucus, the phone-based tool uses a unique methodology to collect and collate water data from areas across the Cape Flats. This data will help to build water resilience in these communities, said Ziervogel.
---
Centre for African Studies Gallery hosts African-inspired feminism exhibition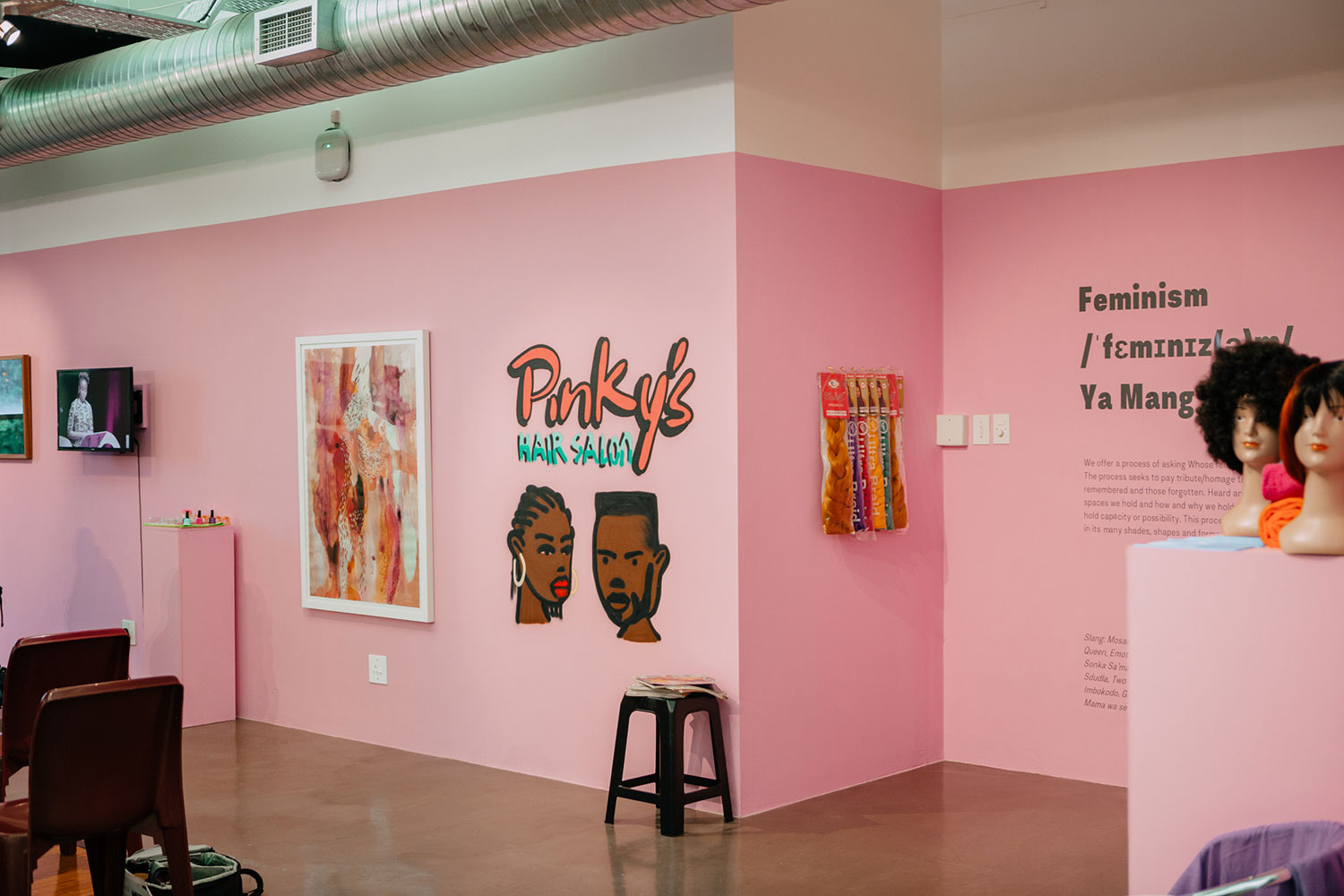 Feminism ya Mang, Feminism Yethu, Feminism Yani (FYM) – a multiplicity of experiences and expressions of womanhood, sexuality and feminism woven together – underpin the latest touring art exhibition on display at the University of Cape Town's (UCT) Centre for African Studies (CAS) Gallery.
A selection of images, artwork and installations by several artists made up this latest exhibition – the first public display facilitated by UCT's Works of Art Collection (WOAC) committee since the start of the COVID-19 pandemic.
Conceptualised by UCT alumna Masechaba Moloi and Samantha Modisenyane, FYM first opened at the Goethe-Institut in Johannesburg and formed part of the South African iteration of Learning Feminisms. Following the Johannesburg showing, the exhibition travelled to the Polokwane Art Museum and will make its way to the North-West University after its stint at UCT.
"The exhibition is a reflection of the diversity of experiences and expressions in being [a] woman in spaces such as those represented in the exhibition images, artworks and installations," Moloi said. "Notions of gender or queerness are not static and are constantly being challenged by a myriad of lived experiences. By engaging with this complexity, the exhibition aims to celebrate the diversity of knowledge that contributes to our regional experiences of feminism."
---
Child Protection Week: Tend to our children's cry for help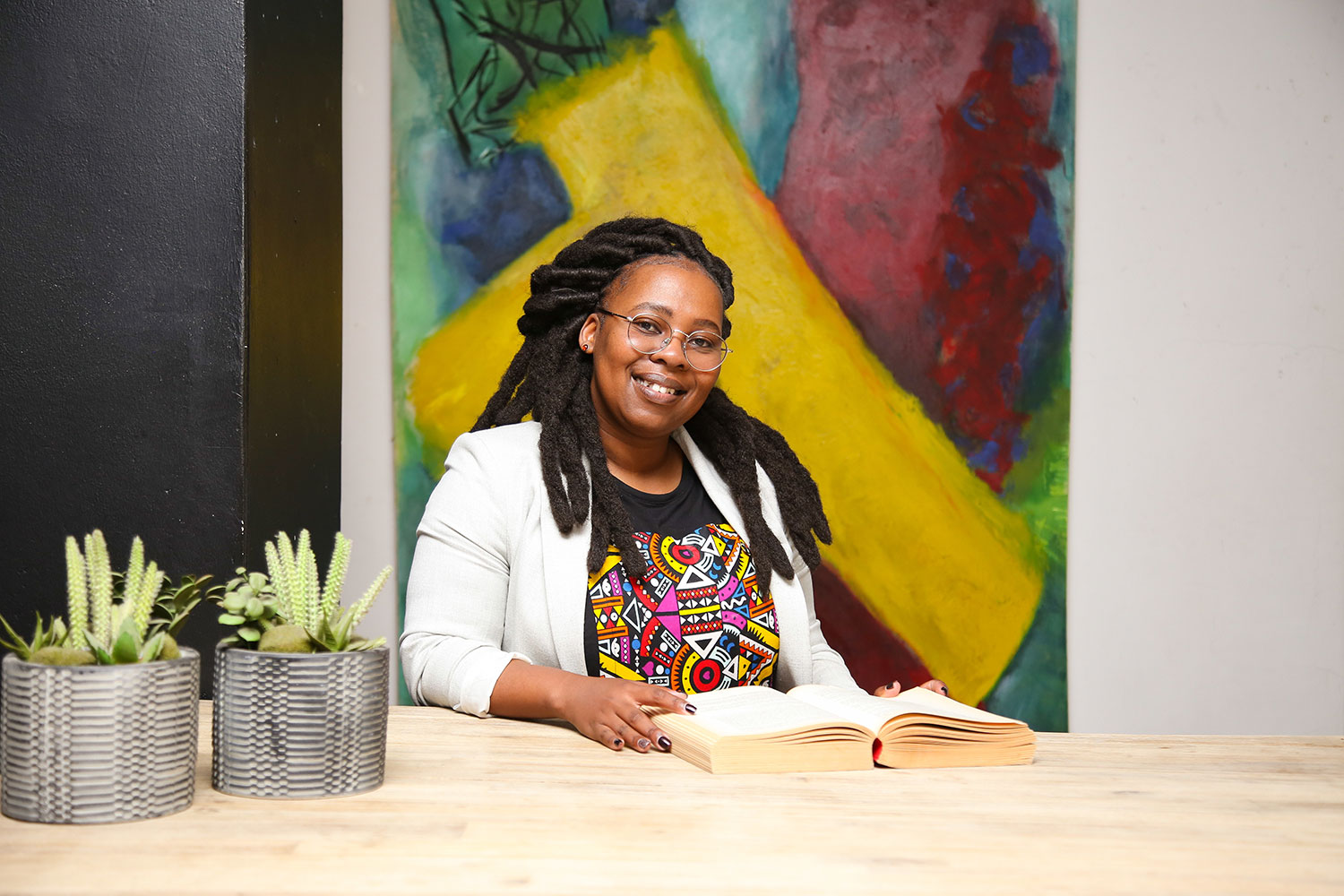 Abandoned, raped and sexually assaulted, and abused is the daily harrowing reality for thousands of children in South Africa. Sadly, according to research by the University of Cape Town's (UCT) Children's Institute (CI), many of these serious and violent crimes go unnoticed and unreported – leaving the perpetrators to roam free – and young victims of violence with inadequate care and long-lasting psychological effects.
As the country observed Child Protection Week last year/ in 2022, UCT News cast a spotlight on a recent study led by a team of CI researchers – Professor Shanaaz Mathews, Dr Neziswa Titi and Lucy Jamieson. The study is titled "Closing the gaps in services that respond to violence against women and children". The team conclude that drawing on the support and expertise of community members, religious leaders, teachers, law enforcement agencies and other sectors of society to understand these service providers and how they operate is critical in this process.
"We know that institutions of learning like schools, colleges and universities experience sexual violence challenges, and it all forms part of the broader sexual and gender-based violence pandemic in this country. Violence is prevalent in all communities, even in ours on campus. Because of this scourge, service providers and responsive services experience empathy fatigue. But this fatigue should not cause more harm to victims and survivors," Dr Titi said.
"Service providers have a duty to protect women and children against secondary trauma and their behaviour shouldn't silence victims and survivors further."
---
Mandla Health empowers communities to take control of their health.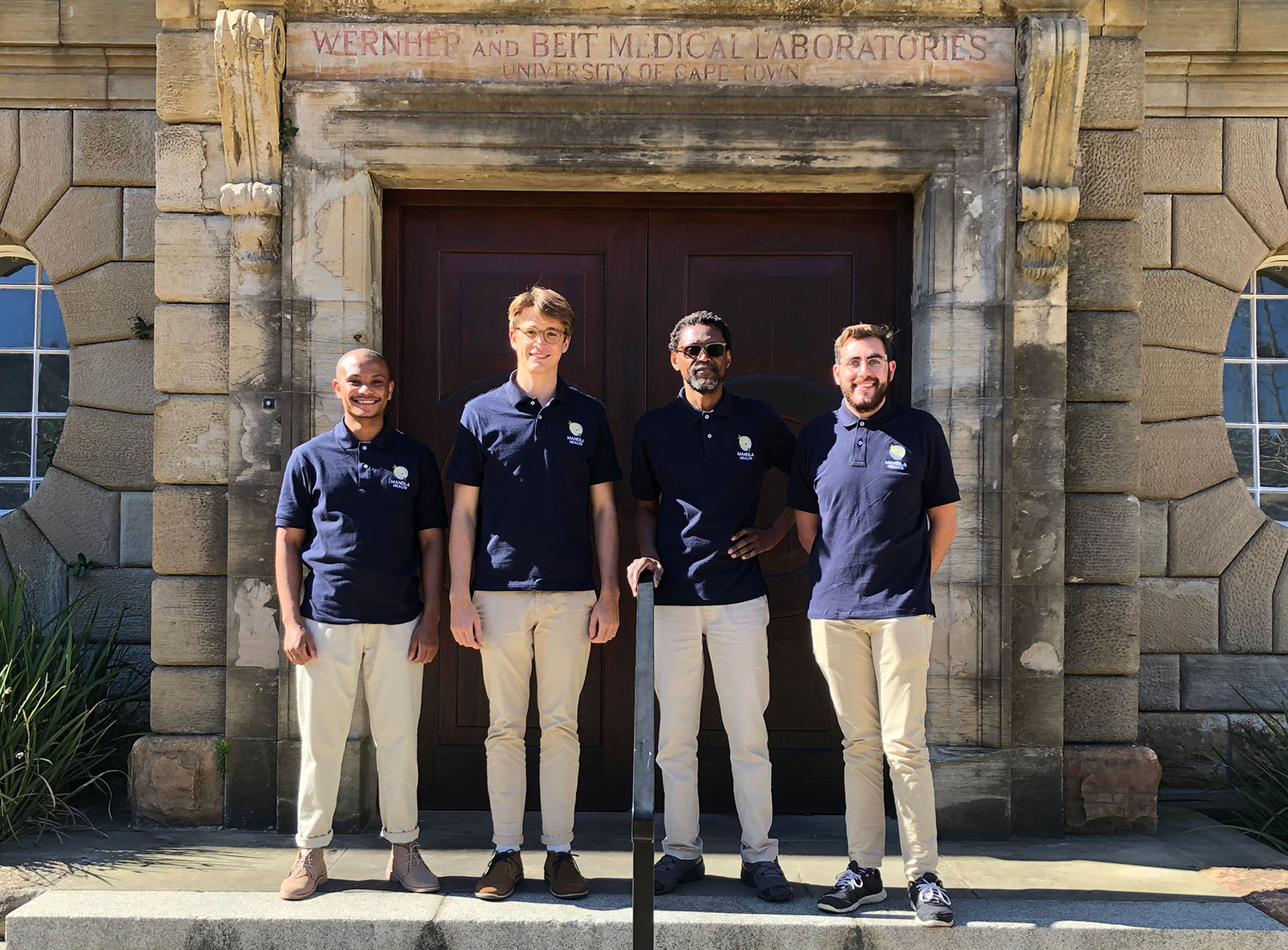 A venting session in a cardiovascular research lab on the state of healthcare in South Africa and the challenges it poses for patients, especially those in marginalised communities, was exactly what a group of final-year medical students and a PhD candidate at the University of Cape Town (UCT) needed to jump into action and exercise their civic duty.
After two years of hard work, a global pandemic and many other stops and starts along the way, the result is a mobile application that contains succinct, accessible information on various health challenges. Mandla Health is a one-stop chronic health shop and has been designed to assist patients on their journey to good health.
"We are so excited to introduce Mandla Health to the market. As medical students working in healthcare facilities in the country, we see the plight of our people and we understand their challenges. It was our civic duty to do something about it," said Mark Verryn, co-founder of Mandla Health.
Verryn developed Mandla Health in collaboration with his fellow student partners, Gilad Shorer, Siyavuya Fikamva and Nkanyiso Hadebe.
---
UCT raises its voice for global academic freedom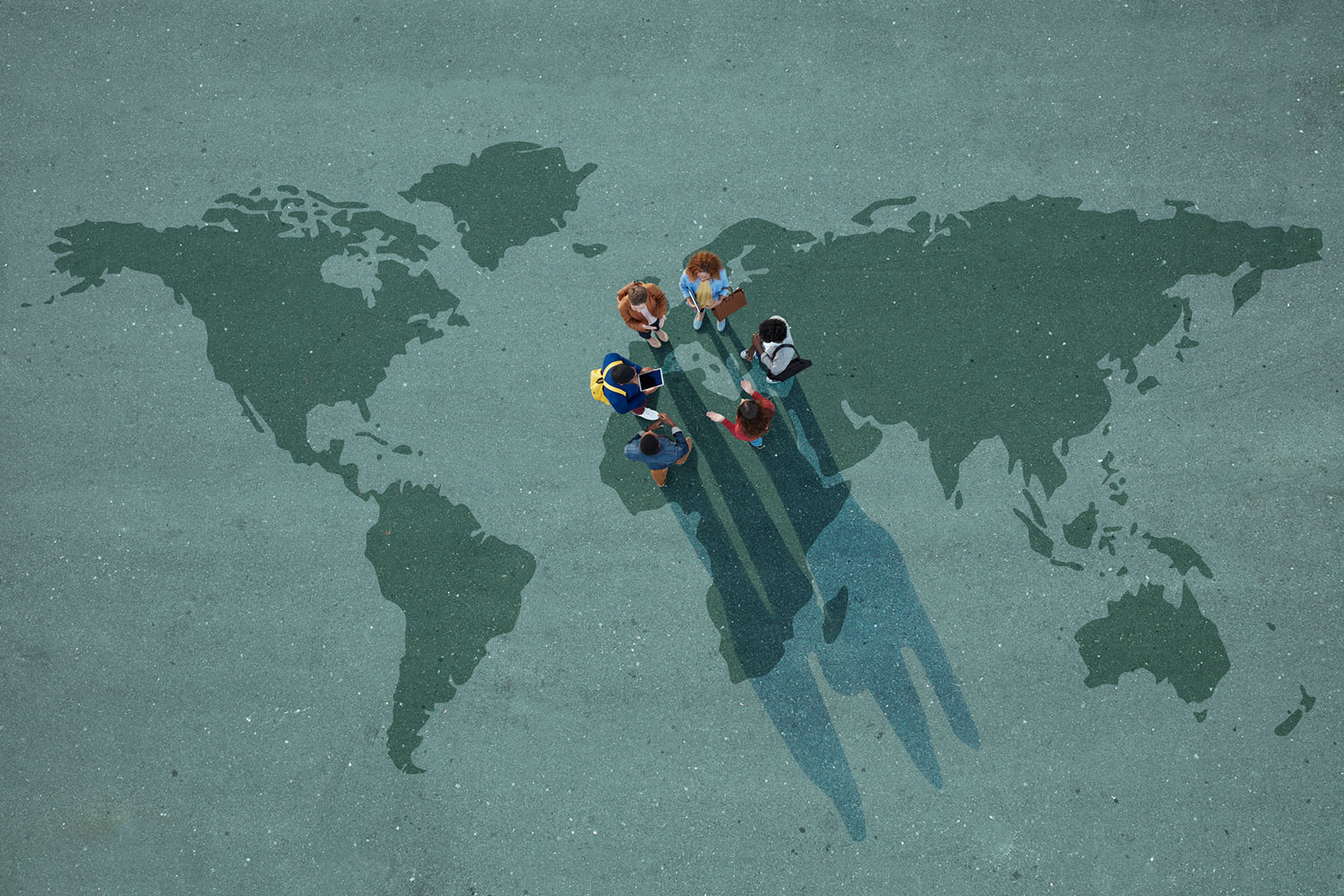 University of Cape Town (UCT) Vice-Chancellor Professor Mamokgethi Phakeng has joined colleagues from across the globe in urging leaders of the Group of Seven (G7) to bolster academic freedom in the face of widespread political instability and conflict.
The U7+ Alliance of World Universities, of which UCT is a partner, recently issued a statement warning that a resurgence of autocracy is threatening to thwart the institutional autonomy of higher education and its ability to fulfil its academic mission.
Bringing together more than 90 university leaders from almost 50 institutions in 19 countries, the alliance aims to advance the role of universities as global actors for change across a multilateral agenda.
The statement was released during the U7+ Alliance's annual summit in June, which was hosted by the Université Côte d'Azur in France this year. Among other things, it states:
"The crisis of democracy, evident in rising political extremism and polarization, has threatened the freedom of some university faculty as individual scholars to address controversial topics in research and teaching."
Adding to this, the U7+ expressed its commitment to work closely with the G7 in insisting that academic freedom, open and respectful dialogue and debate are critical to a well-functioning democracy.
---
Forest Hill Residence: Driving student success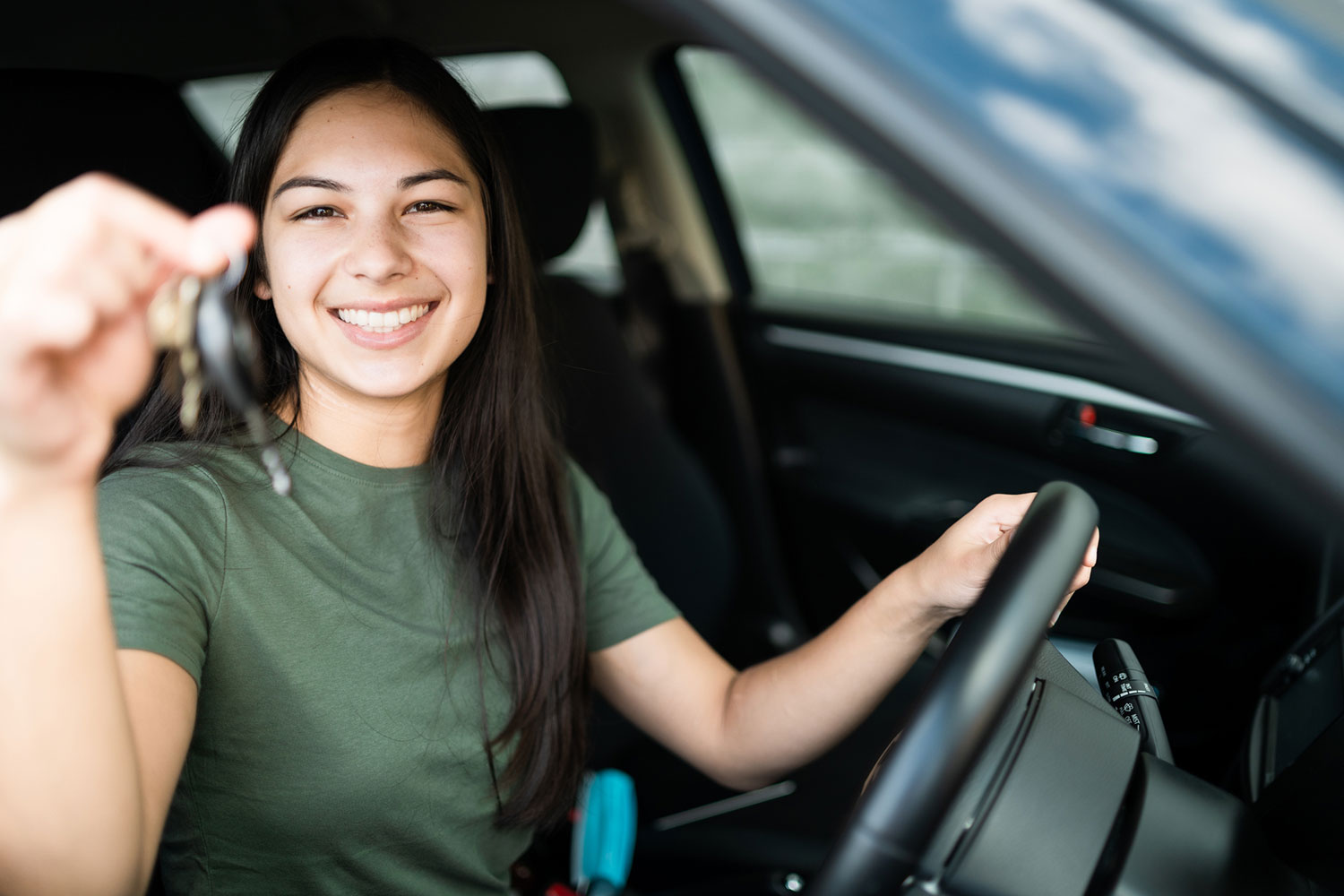 "You Have the Drive" is an innovative programme that has been launched by the University of Cape Town's (UCT) Forest Hill Residence in a bid to help students acquire their driver's licences by mitigating the costs and difficulties associated with navigating the licence application system.
The programme, which was instituted in 2021, is the brainchild of former Forest Hill Residence Development Committee sub-wardens Mihle Mleni and Ntsieni Mbedzi. In collaboration with Masindi Driving School – which is also run by former "Hillers" – the residence offers final-year students the opportunity to become licensed drivers.
Students who are in good academic standing and have served the house can apply to the Development Committee at Forest Hill to obtain funding for driving lessons as well as the fees associated with taking both the learner's and driver's licence tests.
---
Period poverty: Sisters do it for themselves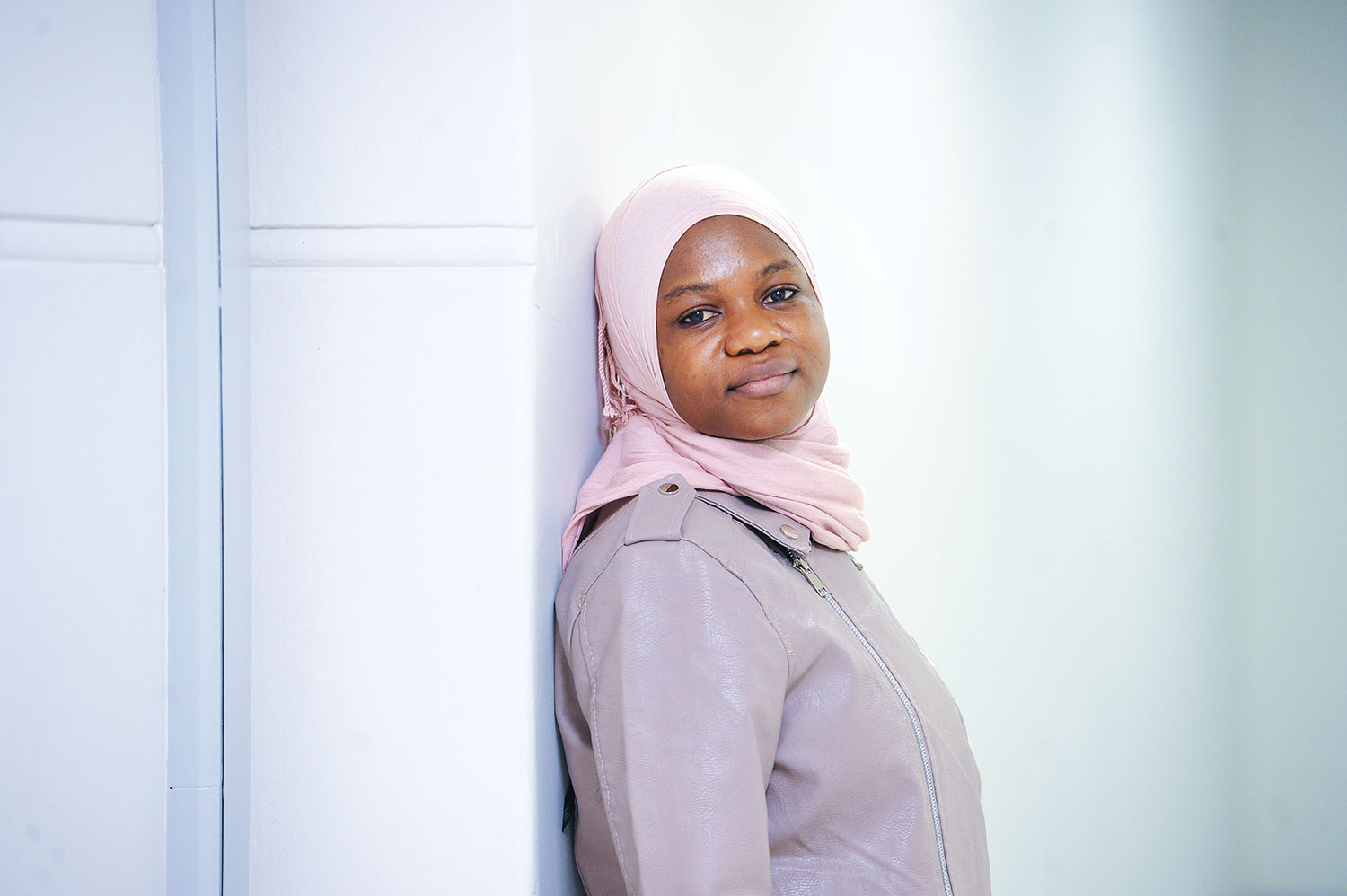 During term, Sharifa Negesa is a University of Cape Town (UCT) master's student in computer science. But back home in Uganda during vacations she joins a travelling cast of Girls Alive Uganda volunteers. They visit remote schools to teach simple but empowering lessons and skills: menstrual hygiene and making reusable, sustainable sanitary pads with basic materials.
These materials could be absorbent cotton off-cuts from the market, or strips cut from old, clean clothes, and plastic shopping bags as a protective layer. Armed with a needle, thread, scissors and a supplied pattern, they have the basic tools to help themselves.
The Girls Alive Uganda initiative is empowering in poor, rural communities where young women face "period poverty". A lack of resources and access to clean water, coupled with cultural and social taboos around menstruation, reduce them to using unhygienic absorbent material – anything from newspaper to grass and even cow dung.
This has health implications as they become vulnerable to reproductive tract infections. There is also the shame and stigma attached to menstruating; these young women are often barred from cooking food, interacting with others, and find themselves isolated.
---
H3D to boost drug discovery research capacity at University of Limpopo
The University of Cape Town's (UCT) Drug Discovery and Development Centre (H3D) has partnered with the University of Limpopo (UL) on a project to boost drug discovery research capacity at this historically disadvantaged institution (HDI).
The project titled "TB Drug Discovery Hit to Lead Optimization" aims to contribute to finding solutions for Africa's tuberculosis (TB) epidemic through cutting-edge research. It will expand on existing work focusing on the synthesis of novel compounds active against Mycobacterium tuberculosis (M. tb), the causative agent for TB.
UL's Professor Winston Nxumalo has been appointed as the principal investigator on the project, while H3D, led by UCT's Professor Kelly Chibale, will be offering support in the form of training, mentoring and access to infrastructure, including TB biology and drug metabolism and pharmacokinetics screening assays.
Aligning strongly with the South African Medical Research Council's (SAMRC) capacity-building agenda, the project has been named as a beneficiary of the Strategic Health Innovation Partnerships (SHIP) programme.
---
This work is licensed under a Creative Commons Attribution-NoDerivatives 4.0 International License.
Please view the republishing articles page for more information.
---