Despite facing a myriad challenges, dedicated staff from the University of Cape Town's (UCT) residence catering and cleaning departments managed to make their way to work to deliver at least some of the essential services. UCT News spoke with some of these staff members to get their perspective on the strike and the state of public transport in general.
The taxi strike that took place in early August across Cape Town crippled the city's transport network and created a wave of chaos that nearly brought the metro to a halt.
Thousands of Cape Town residents found themselves suddenly stranded at work, home or wherever they happened to be at 13:00 on Thursday, 3 August, when the South African National Taxi Council (Santaco) called for an immediate cessation of all taxi operations in the city.
Many commuters were forced to walk long and gruelling distances to reach their destinations, unable to use other forms of public transport due to both a lack of supply and fear of violence threatened by some of the striking taxi owners and operators.
Making it work
As the strike continued, an increasingly large proportion of the roughly 70% of Cape Town residents who rely on taxis to get around were unable to make their way to work, including UCT staff.
Approximately 40% of the staff complement in the Residence Catering Department were unable to get to work as they resided in high-risk areas where no transport providers were willing to operate during the strike period; just 3% of the 190 staff made it to work.
However, as is often the case in challenging times, staff in these departments pulled together to ensure that students in the residences were well looked after in the face of potential headache – even if this meant going far beyond their job descriptions.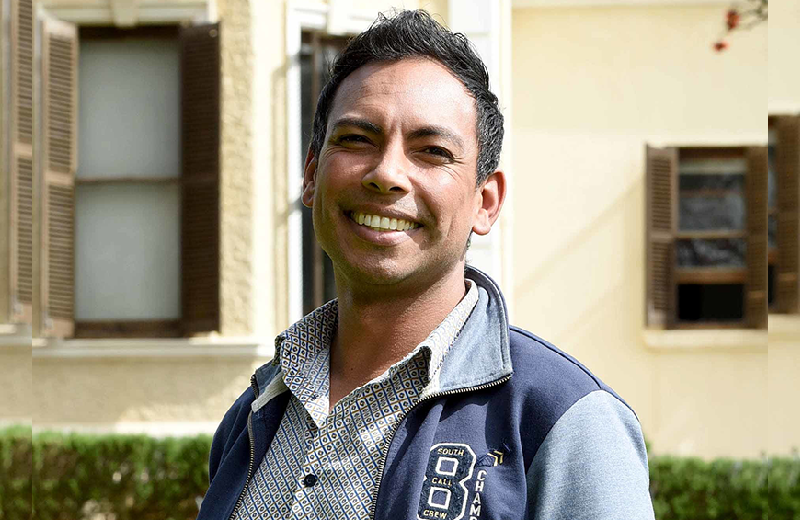 "I went from the role of office administrator into more of a coordinator role. We had to figure out where to move the few staff that we had – some days it was only two or three – around to best serve the residences; pack the vans; distribute decanted chemicals so that students could at least sanitise their showers and other areas," explained Lance Walbrugh of the Residence Cleaning Department.
Cleaning supervisor at Clarinus Village, Wandile Bonkolo, said the major challenge during the week was to keep things running as usual, despite being extremely short staffed.
"For me, coming to work wasn't a big issue because I walk to work. The only thing was that we were very short staffed, so we had to put much more effort in just to ensure that the buildings are up to standard. Some days it was just me and four others, so we really had to manoeuvre to make sure that everything that needed to get done was done," he said.
Safety first
For those staff who were still able to make it to work, safety was a major concern.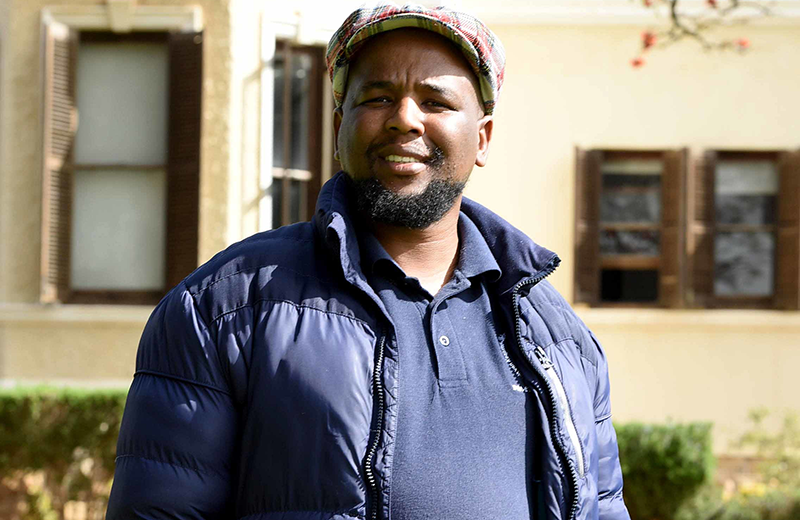 "Luckily the strike didn't affect me in being able to come to work because my son brings me in the morning," said Jeanette Lewis of the Residence Cleaning Department. "The problem was that we had to go through different routes and roads to try and miss the people throwing stones and causing other trouble.
"We had to be on the lookout for those things that were happening on the road. I'm grateful that the Lord kept me safe during that week. I'm really grateful that I was able to come and do my part and ensure that the students could see that we were there for them even during that challenging time."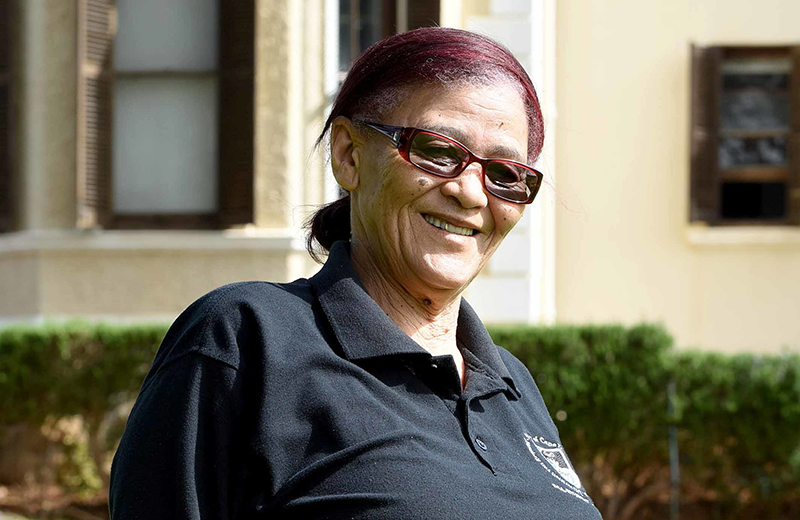 Lisa Mzinzilli from UCT's Residence Catering Department dealt with similar issues. "I had to leave home at about 04:00. That way, I could see if there were groups of people blocking the roads or throwing stones or burning tyres, so I could avoid that route," she said.
For one group of catering staff, the solution was to cut the commute completely and find a place to stay that was closer to work.
"On the day that the strike started I used an Uber to get home, but that was very scary because they were burning buses and Ubers, especially in Khayelitsha, where I stay," explained Cornelia Venfolo. "So, there was a group of eight of us that decided we would hire a B&B so that we would be able to just walk to work and wouldn't have to worry about the taxis."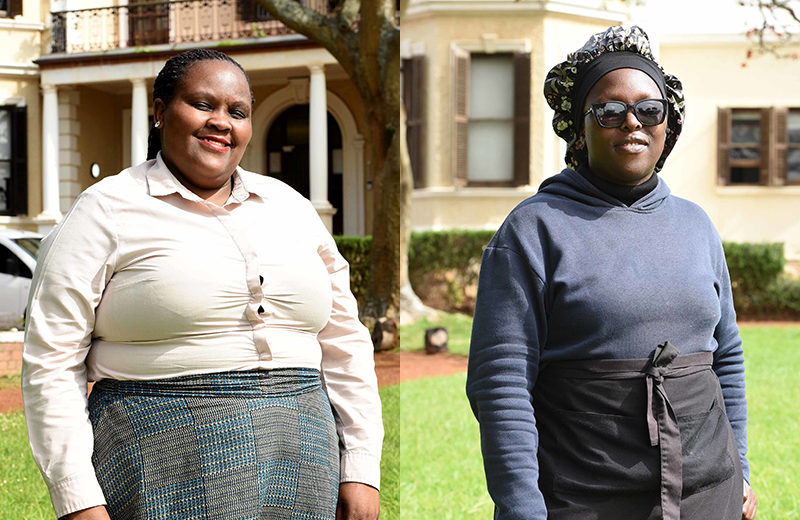 Sisanda Ngxambuza, another member of staff who stayed in the bed-and-breakfast, said that this was the best option when it came to staying safe while still being able to get to and from work.
"The buses were fairly risky – because when the taxis strike, they just vandalise the buses and people get hurt and die. So we didn't want to take a risk, which is why we decided that we would come in to work and find a solution that could work for us to come [onto campus]," she noted.
Prioritising people
In the face of ongoing transport challenges, staff members believe that commuter safety must be prioritised to ensure that people are able to get to and from work without any incidents.
Yolanda Poswa from the Residence Catering Department noted that this encompasses everything from ensuring that taxi drivers and taxis are properly licenced, to rehabilitating the train system.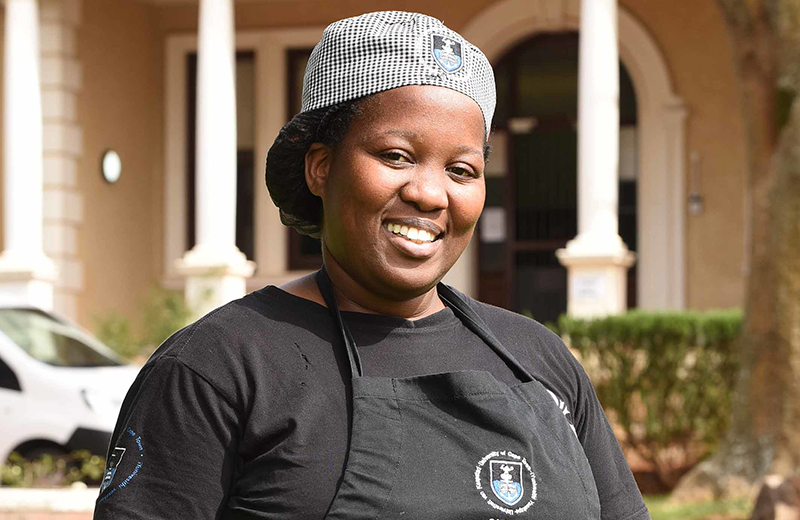 "Taxis must have the right permits and the drivers must have PDP [professional driving permit] licences so that they know how to drive to transport people safely. And the government must make sure that they follow the rules, because sometimes they drive in the yellow lane or on the wrong side of the road then they have accidents and people die," she said.
Venfolo agreed on this point, adding that it may be useful to have a vocational training college for taxi drivers.
"It will give people more confidence knowing that they've gone to school for something and they've been successful. I think that would also help them not be involved in crime because they will feel like they have achieved something," she noted.
The true heroes
According to acting residence catering manager, Hester Smit, these stories are testament to the resilience and greatness of those who work at UCT.
"These are but a few highlights of the greatness of our staff members that we have experienced; there are many more truly amazing stories. Our staff members are the true unsung heroes; their agility, support and dedication are commendable.
"This was a great team effort. Because of great collaboration between management and staff, we were able to continue with service with very little to no negative impact on students in residences," she said.
---
This work is licensed under a Creative Commons Attribution-NoDerivatives 4.0 International License.
Please view the republishing articles page for more information.
---