A single candle burned in the tiny room in Nyanga East. Prayer and songs of praise had been offered up, a preface to their meetings. As he opened the plans, a sound in the passage outside startled them. Eye contact among the men spelled fear. "[The year] 1985 is an ugly time," University of Cape Town (UCT) veteran architect Julian Cooke recalled. "There's a State of Emergency. And we are meeting illegally."
Recalling that first meeting in his self-published book, For a Home, People Die: A community struggle makes a post-apartheid model, Cooke, now a UCT emeritus professor, wrote, "If you are black, arrests, police raids and brutality are part of your life. If you are white, you are not welcome in these streets."
The requirement to carry passbooks was lifted a year later, but the unbanning of political parties like the African National Congress (ANC), and Nelson Mandela's release were still a dream. However, those meetings would one day bear fruit; the upgrade of the squalid, barrack-like hostels that housed the migrant black labourers in KwaLanga, Nyanga and Gugulethu and make these fit for human habitation. The Hostel Dwellers Association (HDA) had tasked Cooke and colleague Paul Andrew as the architects to assist with this.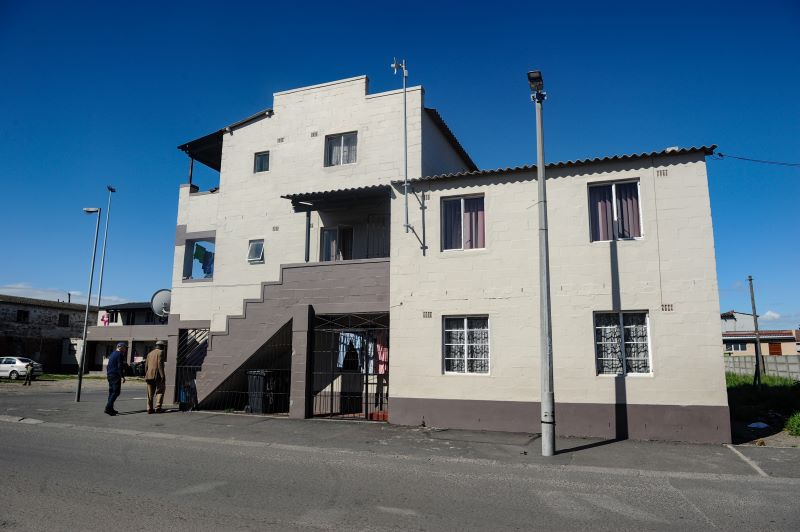 In an interview with UCT News to mark KwaLanga's centenary this year, Cooke reflected on those years and the gains and losses, including the assassination of two men he came to see as brothers.
His role was part of a collective effort led by the Western Cape HDA (WCHDA). The association was closely linked to local civic and progressive political organisations and the trade unions.
When they began in 1985, the leaders were Johnson Mpukumpa, Super Nkatazo (both living in Nyanga), Willard Nodlela, Clarence Mahamba, Hamilton Nkuhlu (Langa) and Welcome Zenzile, and Lucas Mbembe (Gugulethu). Cooke pays tribute to these and many other members who were key role players in the efforts to improve the hostels.
The association later formed a trust in which Cooke, Emeritus Professor Dave Dewar, the late Professor Vanessa Watson and Dr Mamphela Ramphele served for many years. Other members included the late Emeritus Professor Francis Wilson and UCT's first Chancellor's Medal awardee in 2011, Black Sash activist Di Oliver. The trust office was in C-Sharp Cottage on middle campus, which housed UCT's former Urban Problems Research Unit.
'Dark, satanic mills'
The single-sex hostels had been built in the 1950s to house the thousands of black migrant workers who had contracts to provide the cheap labour for the city. (Without those they could not visit the city for more than 72 hours.)
"As an example of government-provided housing for which people pay rent, it is an absolute disgrace."
In his book he noted, "The rooms were built for two but were hopelessly overcrowded. There was no privacy. More than 80 people shared two toilets. Kitchens served eight families; a tiny passage at the hostel entrance, crammed with primus stoves and pots.
"There are no entrances from the dwelling units into the streets, no social spaces but drab, vacant, abused with litter, pieces of broken vehicle, and so degraded no one can possibly take ownership of them. Everything seems to be broken … As an example of government-provided housing for which people pay rent, it is an absolute disgrace."
Outside, the public spaces offered barren, littered sandy stretches that turned to mud in winter.
In considering the environment, Cooke said he was reminded of Charles Dickens' "dark, satanic mills" of the European industrial revolution 150 years ago.
But the architects saw it would not be difficult to transform the environment. Working with plans obtained from the Cape Provincial Administration, Cooke said, "We see there is space to more than double the buildings." This was important. One of the non-negotiables from the community was that no one should be forced to move.
"We would reshape the hostel areas into streets and squares of two- and three-storey housing, much like that in almost all historical cities, but different from the South African suburban norm," Cooke explained.
Community as family
That first meeting in Nyanga in 1985 was just the start. It would take 15 years to accomplish something of what they had set out to do. The hostels in the three areas were turned into 3 000 family housing units. The HDA project won the firm, Architects Associated, of which Cooke was part, the Impumelelo Innovations Award in 2004.
In those years, Cooke forged a relationship with a community he came to regard as family. The experience shaped his views and teaching at UCT too, he said. And the project created a social and spatial model that is still relevant to post-apartheid South Africa.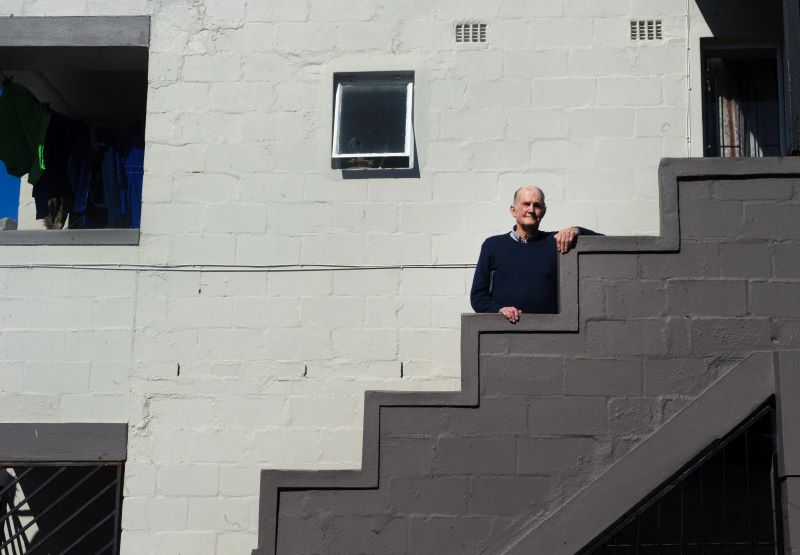 "It was a gift," said Cooke.
Witnessing the plight of the hostel dwellers first-hand had also stirred the activist within him.
"I jumped at the opportunity to do something more substantial than protest for the struggle against injustice through what I knew best: architecture and urban design."
But as Cooke told his wife, Judy, after the first meeting, he really had no idea what he was getting into.
"I feel, after only this one evening, as if, out of the blue, I've got involved in something I really want to be part of and that I've been waiting for, without knowing what it is!" he wrote in his book.
Power struggles
The responsibilities were weighty. The work in KwaLanga was undertaken while balancing the demands of his day job as an architect, lecturer and scholar at UCT. In that time, he also served as director of the School of Architecture and as dean of the then Faculty of Fine Art and Architecture.
But by far the most intractable challenges were manifest in the intricate melee of political and community power struggles that were to emerge from 1985 to 2002, one of the most volatile periods in recent South African history. The threats came in many forms, and were sometimes fatal. HDA members and community leaders were assassinated, mysterious third forces and criminal networks wrought havoc with the process and the administrative delays they encountered seemed interminable.
Infuriatingly, the authorities obstructed the HDA project by every possible means.
"It's not as if we were making bombs, or stashing weapons or harbouring uMkhonto we Sizwe cadres. We're planning people's homes!"
"We work away quite happily, planning, testing ideas, checking to see if everyone agreed, realising that what we are trying to do is complex and difficult but never dreaming that it should invoke such vicious hostility," Cooke wrote. "It's not as if we were making bombs, or stashing weapons or harbouring uMkhonto we Sizwe cadres. We're planning people's homes!"
But amid squalor and darkness that the hostels represented were moments of unexpected beauty too. These came from the residents.
Cooke described one incident, "The difference between the living conditions and the way places are occupied says something profound about the greatness and resourcefulness of human beings. In one room we meet a woman who is carefully braiding her daughter's hair. The child is sitting on a bed covered with an immaculately embroidered bedspread and on the wall next to her is a large, framed picture of a curly-haired Jesus. I find the irony in the juxtaposition of such care and beauty with the crude hostel block difficult to bear."
Attacks and setbacks
By the end of 1987 it felt as if the HDA were climbing a mountain with no summit in view. But in February 1990 the ANC and other parties were unbanned and there was a tangible sense of change.
"Now we can get moving," Cooke noted with relief.
The external political environment in the townships, with competing power factions, was anything but conducive to building. In 1992, two years after Mandela's release, the HDA executive came under fire from unknown gunmen, and Mbembe was among those shot. He died in hospital. Later, Nkatazo's body was found under a bridge. He had also been assassinated.
Despite the devastating and senseless loss of these community leaders who had been so committed to changing the lives of the hostel dwellers, the first demonstration buildings in all three areas were completed over this period. Within three weeks, those in KwaLanga were burnt by unknown arsonists.
It was only in 1996 that building started again. In that time the country's first democratic elections had taken place, dramatically shifting the dynamics – and expectations.
Members of the community were not happy with plans for redeveloped hostels in two- or three-storey buildings. Why could they not have three-bedroomed, stand-alone homes like those in white suburbs?
Cooke recalled a tense community meeting where he found himself having to explain the situation to an expectant but now disgruntled community.
First, the new democratic government had not allocated enough money for suburban houses, he told the group. Second, he said, "If we build single-storey houses on plots in the open land ... and if we convert the hostel blocks into three-bedroom houses, most of you, at least 70% of you, will have to move out."
The message was unwelcome but accepted. No one wanted to move.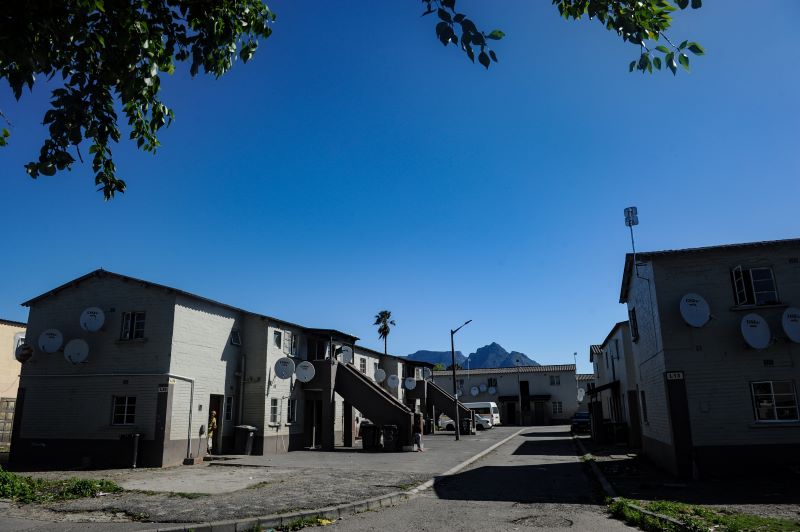 Cooke wrote in his book, "As we have done in other areas, we turn the existing blocks around so that their entrances from ground to first floors face the street and there are shared semi-private spaces behind. In the vacant spaces we design new two-storey houses, fitting them in where we can, and relating them to the street. We plan several different size units to cater for varied families which will be taking occupation."
Soon everything was ready.
"A questionnaire is prepared. Proposed rentals are indicated on all the doors of the variously sized units. For a month they are used as show houses, open to anyone, and especially hostel dwellers from KwaLanga and those brought in special buses from Gugulethu and Nyanga. Everyone is asked to fill in the questionnaire. There is no outright rejection and very little negative comment."
A small miracle had been achieved.
A few years after, Cooke happened to meet the HDA's Zenzile in the city centre, shortly before Zenzile died in 2000.
"When I think about it, I feel very happy," Zenzile told Cooke over coffee. "Because the dream we dreamed 15 years ago, as you say, is coming true and that makes me feel, here [pats his chest], very happy."
A slice of history
Given KwaLanga's legacy, built on the Native (Urban Areas) Act of 1923, linked to an oppressive system of hardship and poverty, questions have been raised about how its centenary should be observed.
The story of KwaLanga's hostels must be shared, said Cooke, first because it is a slice of its history and a tribute to its people.
In the preface to his book, he wrote, "It was a close microcosm of the nation-wide struggle for democracy, with its own strategies, plays and counter-plays, intrigues and negotiations. It had its own heroes: ordinary people who fought with all the guile, courage, commitment and suffering as the great leaders. Their efforts should be honoured and recorded."
Second, he said, is the impetus it gave to upgrading and providing housing for so many needful South Africans. And it provided a model to guide future development.
Last, he said, "The HDA effort stands as such a model, socially and spatially, of a community-initiated housing project which was successful in many ways – and now houses thousands of Cape Town citizens."
View UCT photographer Lerato Maduna's photo essay on the KwaLanga hostels redevelopment and some of the community members who were closely involved in that process.
---
This work is licensed under a Creative Commons Attribution-NoDerivatives 4.0 International License.
Please view the republishing articles page for more information.
---