The Entrepreneurship Intervarsity competition final is here. And after weeks of rigorous planning in the lead-up to this big, highly anticipated event, the University of Cape Town's (UCT) top student entrepreneurs are ready to pitch. And it's been a massive juggling act as they studied and wrote their final exams.
The Entrepreneurship Intervarsity competition is an annual event that aims to identify the top student entrepreneurs at each of South Africa's 26 public universities. It provides students with a platform to showcase their businesses and to attract investors to their enterprises. It also gives students whose businesses are in ideas phase an opportunity to pitch their concepts.
On Wednesday, 16 November, UCT Vice-Chancellor Professor Mamokgethi Phakeng met with the finalists to show her support, offer a few words of encouragement and to wish them well ahead of the two-day nail-biting final in Gauteng.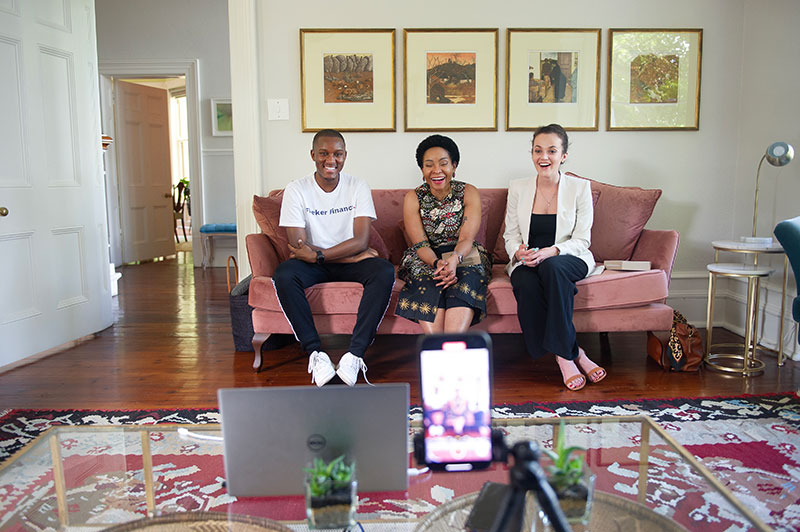 Three UCT student entrepreneurs will go head-to-head with the country's best during the third and final round of the competition, which takes place on 17 and 18 November. In the lead up to the grand finale, UCT News caught up with the three finalists for some insight into their businesses, their experiences over the past few months and their finale game plan.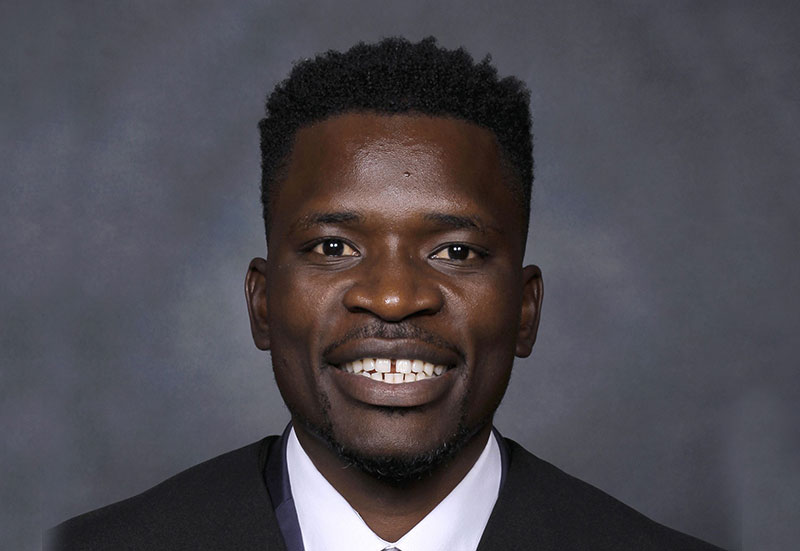 Matimba Mabonda – MSc chemical engineering student and founder of LolaGreen
"LolaGreen is determined to disrupt the construction industry and to make a difference to the environment. Our innovative solution to building includes collecting waste found at landfills and in other parts of the environment and converting it into durable building materials.
"I am passionate about sustainability."
"I am passionate about sustainability. I grew up in an environment where construction was always on the go. My dad is in the construction business and builds houses. For the past five years I've worked very closely with him and that's when I realised that there's an increasing demand for green and sustainable construction products. Because this fits in perfectly with my field of chemical engineering, LolaGreen was born. We have already started building an actual house south of Johannesburg with our products to demonstrate that our solution works.
"The Entrepreneurship Intervarsity competition has been great; the mentorship and assistance we received from UCT has been priceless. I've also really enjoyed networking and getting to know my fellow student entrepreneurs. I'm really looking forward to the final event and interacting with other entrepreneurs. The entrepreneurial journey can sometimes be lonely, but knowing that there are other entrepreneurs out there at different stages of the business development process is very encouraging."
Mabonda topped the new business ideas category in the regional round of the competition.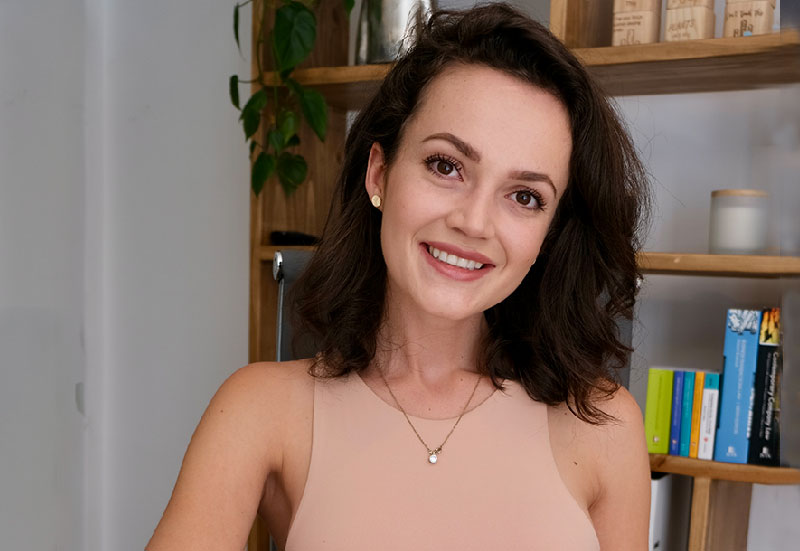 Nicoline Kriek – third-year law student and founder of French Parfumerie
"French Parfumerie's main aim is to ensure fragrances are accessible and affordable to all South Africans. I started the business out of necessity. I was a first-year advertising student and my family was going through a difficult time financially. There was a lot at stake and I had to find a way to generate an income in order to continue living in Cape Town. I was motivated by the thought of being financially free, while also being able to say that I love what I do. My motivation has since evolved; my main motivation now is our team. They inspire me.
"I knew I wanted to be an entrepreneur from a very early age. When many of my peers in primary school looked forward to interhouse athletics or the school disco (like my older brother), I eagerly anticipated entrepreneurship day. My favourite was entrepreneurship day in Grade 3. My stall was called Sunshine Traders and I felt like a millionaire after making R300 profit. I was constantly thinking of new ideas in high school and followed through with a number of them, one of which included a graphic design business, which I ran from Grade 10 until matric. I started this business after completing a graphic design short course.
"This Entrepreneurship Intervarsity competition could not come at a better time. This year was my most challenging year yet. Our regular pitches put things into perspective by serving as a reminder of the bigger, incredibly special picture that makes each hurdle seem insignificant in comparison. In addition, the support I received from mentors has been invaluable and has assisted me to develop a strategy to solve our current obstacles. I am preparing for the upcoming final by refining and practising my pitch. Regardless of the outcome, the competition affords me the opportunity to share our story and our team's accomplishments. Getting to the final is a milestone for us."
Kriek topped the existing business general category in the regional round of the competition.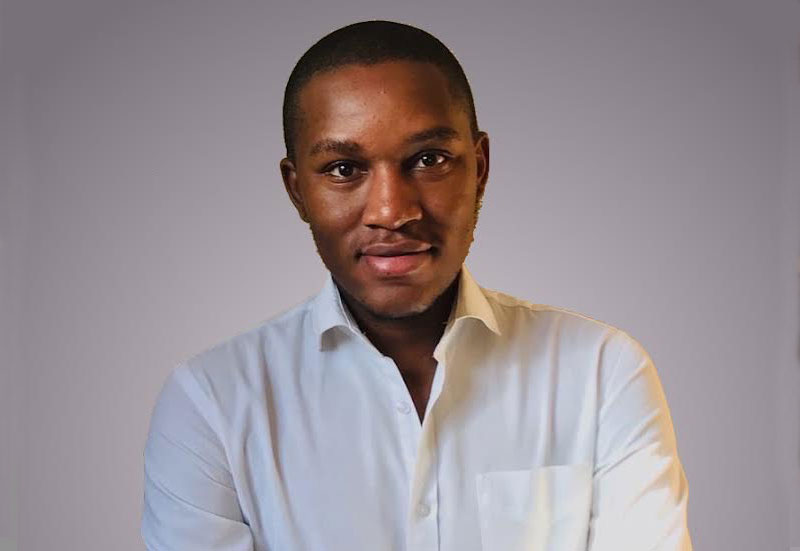 Asonele Gevenga – third-year BCom student and founder of Fleeker Finance
"Fleeker Finance is committed to helping students build a credit history in order for them to easily access credit once they leave university and start working. I experienced first-hand how my friends struggled to access credit because they had no credit history once they entered the workplace. This gave me the idea to start a business that would help plug this gap.
"There are so many problems that need to be solved in South Africa and on the continent and I think entrepreneurship provides creative ways of doing that."
"There are so many problems that need to be solved in South Africa and on the continent and I think entrepreneurship provides creative ways of doing that. Further, it holds multiple other benefits like financial freedom and actually doing something you really love. The Entrepreneurship Intervarsity competition has been very useful. It has helped us to think clearly about where we are going as a company and what we want to achieve. It has also helped me to see things from an outsider's perspective, which has been good, because often someone who's not involved in your business will be brutally honest regarding your affairs.
"I am looking forward to the finals and have been preparing diligently with the help of my mentors to ensure that my pitch is of the highest standard."
Gevenga topped the existing business tech category in the regional round of the competition.
---
This work is licensed under a Creative Commons Attribution-NoDerivatives 4.0 International License.
Please view the republishing articles page for more information.
---