The Pitch has officially opened its applications for the year. The Academic Representative Council (ARC) in partnership with the Office of the Vice-Chancellor calls on all registered University of Cape Town (UCT) students to apply.
Applicants will have the chance to receive seed capital of up to R25 000 for their new or existing business idea. In addition, applicants are eligible to win a six-month business mentorship and a chance to attend the annual Jamboree Festival, with airline and accommodation expenses paid for by one of the partners, the Allan Gray Orbis Foundation (AGOF).
The Pitch UCT is a student-led competition for students. It allows all registered UCT students from various disciplines to participate in the existing entrepreneurial ecosystem. Furthermore, The Pitch UCT not only develops students' entrepreneurial abilities but also assists them in realising their full potential.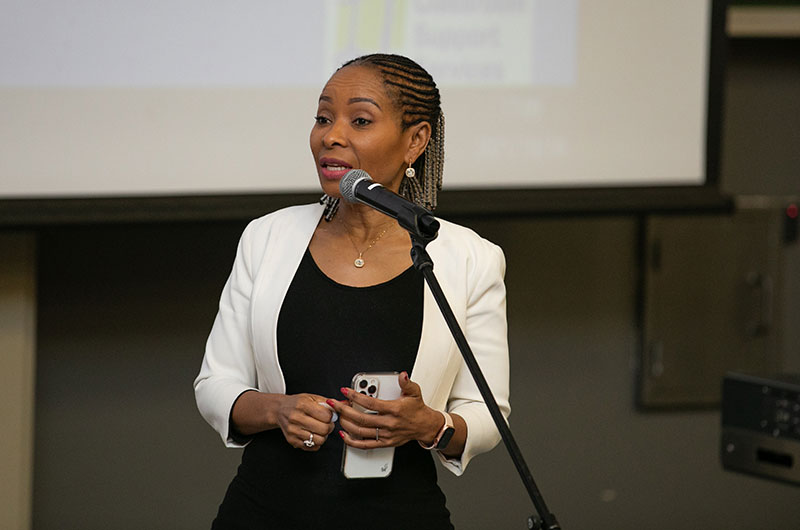 The Graduate School of Business MTN Solution Space, Careers Service, Hasso Plattner School of Design Thinking (d-school), the Department of Student Affairs, Student Housing and Residence Life, and AGOF are among the stakeholders who support the Pitch UCT.
Launch session
On Wednesday, 9 March 2022, The Pitch UCT team in partnership with UCT's d-school held a Pitch launch session. The event provided additional details about the competition and the application form, and also gave students an opportunity to ask questions. Furthermore, the d-school gave students more information about their upcoming workshop and how it will help improve their business pitches or existing start-ups.
According to Frank Karigambe, a coordinator in the Residence Life Division, The Pitch UCT is intended to foster entrepreneurial mindsets among students by inviting them to participate in the competition and allowing them to put their academic skills to use.
"The Pitch UCT is a programme that is passionately dedicated to supporting students to develop their ideas into start-ups that view UCT, South Africa and Afrika's (with 'k' to reclaim ownership) challenges as opportunities to add value by providing solutions which they continue after graduation as some … winners and finalists have done," said Karigambe.
Sean Abrahams, the senior coordinator at the Residence Life Division, Innovation & Learning, stated that the importance of the competition is not only in The Pitch UCT finals itself, but also in the process leading up to it, in which so much time and effort are put into ensuring that students are empowered with entrepreneurial thinking and broader exposure.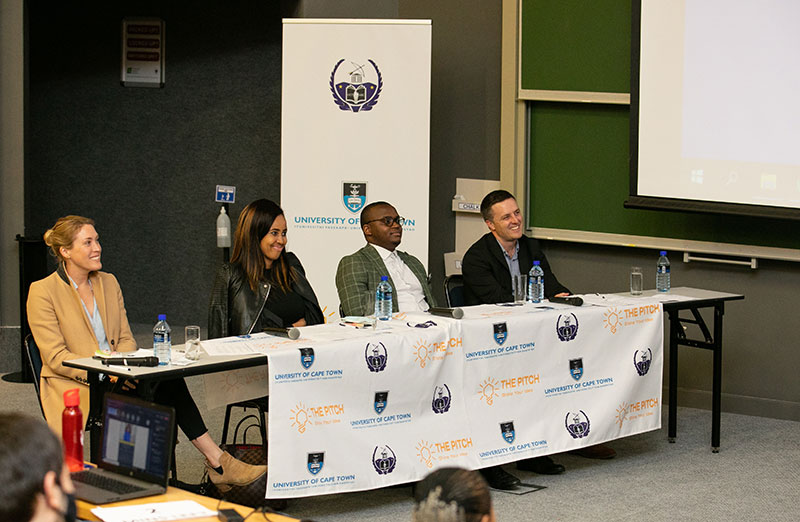 "The Pitch represents a powerful example of a signature event and the entrepreneurial opportunities made possible to an entire institution and its students when a vice-chancellor, in collaboration with student leaders and faculty and support staff, remain committed to a long-term vision to promote excellence to its students," Abrahams said.
The ARC's main goal this year, according to Koketso Aprils, the ARC's chairperson, is to reach as many students as possible and provide them with the skills and connections they need to grow their enterprises.
Criteria
Criteria for eligibility include:
The applicant must be enrolled for the entire academic year of 2022.
Students must present a new idea or an existing start-up in which they are the founder or primary member.
Women-led teams are encouraged to apply to The Pitch UCT.
Applicants should not be members of the Academic Representative Council.
Applications close on 20 March 2022 at 23:59.
---
This work is licensed under a Creative Commons Attribution-NoDerivatives 4.0 International License.
Please view the republishing articles page for more information.
---