The Accelerated Transformation of the Academic Programme (ATAP) initiative has been a guiding light on a sometimes rocky journey for young black academics, said University of Cape Town (UCT) ATAP participant Olerato (Ole) Mogomotsi.
The programme was launched in October 2021 and works to identify, support and develop the next generation of black South African academic leaders, deepening the pool of candidates available for academic positions at UCT and other institutions.
A doctoral student in the Department of Philosophy, Mogomotsi was speaking at a function on 1 March to welcome UCT's ATAP participants for 2022. They include one master's student, five other PhD candidates and one postdoctoral research fellow. A new cohort of 19 high-performing candidates will join soon, Deputy Vice-Chancellor for Research and Internationalisation Professor Sue Harrison said.
"We're really beginning to get momentum," Professor Harrison said at the event, noting that three of the cohort had already successfully competed for and secured lectureship positions at UCT.
ATAP's university-wide support
ATAP is funded through the office of Emeritus Professor Martin Hall, the acting deputy vice-chancellor for transformation, student affairs and social responsiveness, and underpinned by R44 million (over seven years) from UCT Council investments. The current programme will end in December 2026.
The programme is being helmed by Harrison and has links through the Centre for Higher Education Development (CHED) to the office of Associate Professor Lis Lange, the deputy vice-chancellor for teaching and learning, as well as to the Office for Inclusivity & Change.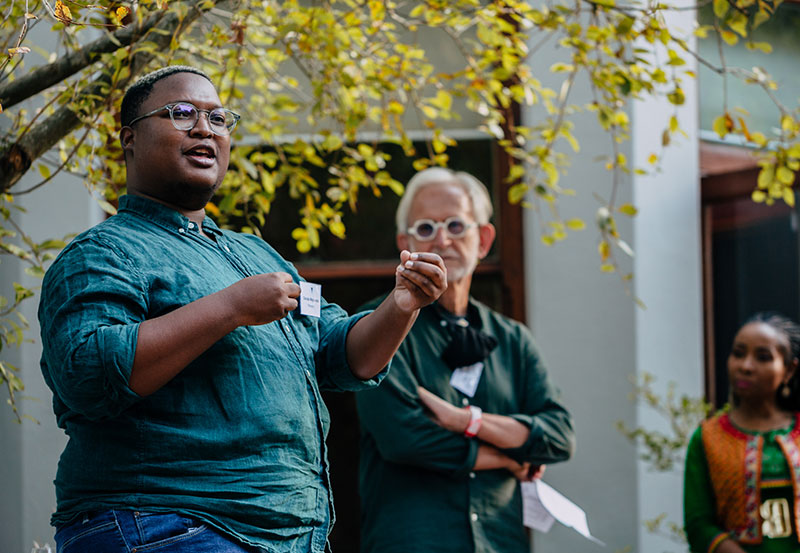 "While UCT offers a number of development programmes in response to the need to transform the academy, ATAP evolved out of a reflection on the part of black professors and associate professors in suggesting ways in which we could accelerate such transformation," Professor Peter Meissner, the director of the Postgraduate Studies and Researcher Development Office, elaborated after the event.
Professor Meissner's office and its team administer and coordinate ATAP activities across UCT's faculties and departments to ensure the programme thrives across the university.
Meissner added, "Thus, ATAP focuses on full financial support to selected high-performing black postgrads, and monitors development opportunities while offering mentoring by academics of the participants' choice."
Transformation of academia
ATAP's cross-portfolio, cross-departmental framework reflects how transformation has become central to the academic project and the creation of a fair and just society, the aim of UCT's Vision 2030, said Harrison.
"And when we talk about transformation, we're talking about the transformation of academia and scholars, about the transformation of how we think, how we do things and what we study."
She encouraged the cohort to make the most of the space to drive research, knowledge creation and new ways of doing and being.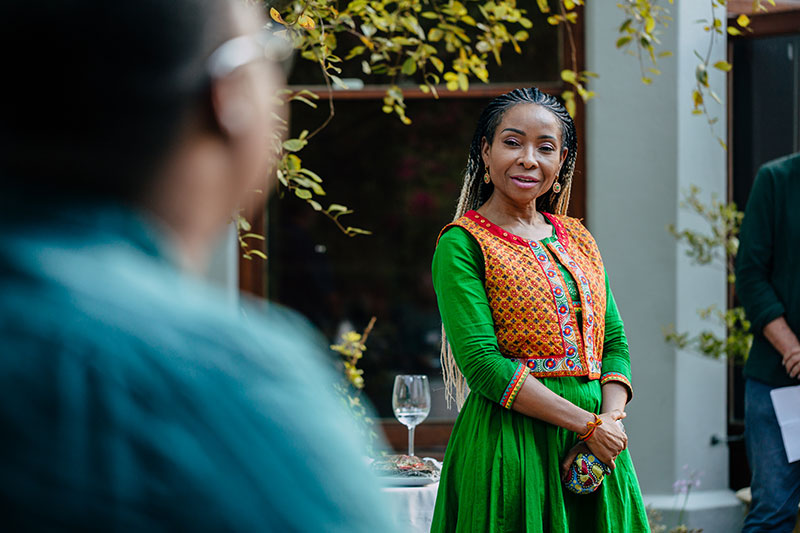 Career pathing
The event marked the current ATAP cohort's first formal, in-person meeting with the programme administrators and members of the UCT executive. It was a welcome opportunity to network and share experiences.
These experiences were brought to life by Mogomotsi and fellow ATAP participant Dr Simphiwe Simelane, a PhD candidate in the Department of Psychiatry, who shared their journeys and aspirations with the group.
"But ultimately, these things don't come together if you don't have the opportunities."
Mogomotsi said that as a politics, philosophy and economics student at UCT, he'd unexpectedly fallen in love with philosophy, ditching ambitions to "become the next big thing" in politics.
"I couldn't see a future outside philosophy," he said, and went all in.
"But ultimately, these things don't come together if you don't have the opportunities … and if you don't have people who can guide you in the right direction, who have been through what you're going through. And the experience of ATAP does exactly that."
As a young black academic in a department and institution with strong historically white and patriarchal roots, Mogomotsi said he felt alienated from "this thing I loved".
"I was able to bridge my experience of alienation through experiences like these; through having spaces where, firstly, you can be affirmed in your identity as a researcher, your identity as [an] academic, your identity as a teacher, and you can be affirmed for the contribution that you want to make in the world."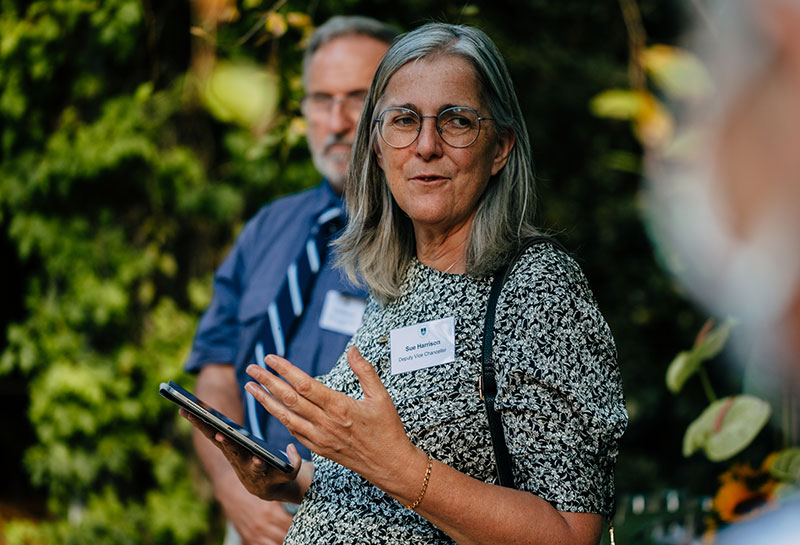 In this, ATAP had provided "immeasurable" support.
"It's given me the opportunity to really carve a life for myself in academia and carve it comfortably and carve it confidently."
Remove the silos
Dr Simelane's interest in research and academia took hold during an intercalated medical degree at UCT. This allows high-performing medical students to take time out for allied postgraduate studies. It was during her honours training that she realised she wasn't limited to consuming knowledge, Simelane said. She could generate it too.
"I became very interested in what that would mean on my journey."
After completing her MBChB in 2016 and the mandatory community service and internship, Simelane said she was left feeling disappointed in the general health system.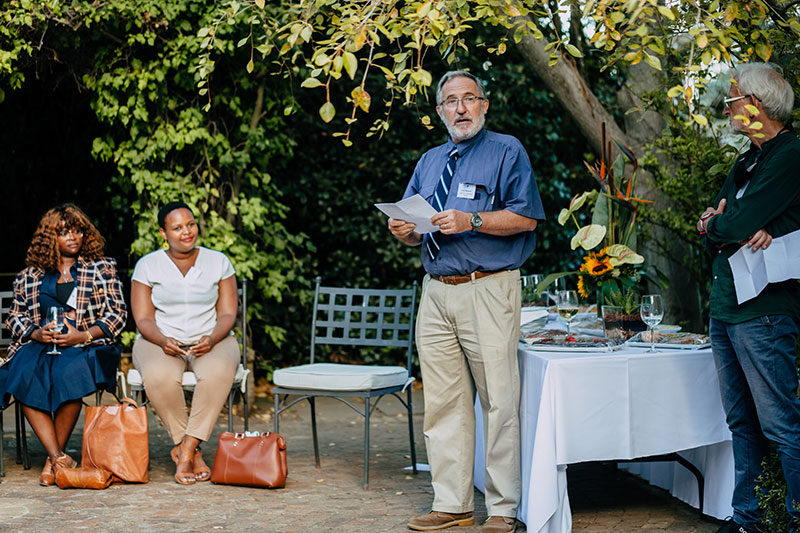 "It felt like we'd spent a year putting bandages on bullet wounds ... But I'm hoping that my research is going to contribute towards remedying that."
Simelane's research focuses on health systems in child and adolescent mental health. After completing a PhD, she plans to specialise in psychiatry and then in child psychiatry.
The ATAP programme gave her access to one of the country's leading public mental health researchers, she said. Her mentor is Professor Crick Lund, and their interaction has been enriching, Simelane added.
The resources available through the ATAP programme also freed her to focus on her research.
"Lastly, I'm just glad to have the opportunity to meet other future leaders at such an early stage in my career, and I hope that our network will help us to collaborate and support each other ... And hopefully we can break down the silos and produce some really good translational research."
Start early
Addressing the group on the importance of opportunity, host Vice-Chancellor Professor Mamokgethi Phakeng cited examples from her own journey as a black woman academic.
Lesson one is to start early.
"Being that top academic doesn't start after you get your PhD," she said. "It starts while doing your master's."
Lesson two: Take your supervisor's feedback seriously. This is intended to develop you as a researcher, not bring you down, Phakeng said. Supervisors are invested in their students.
Third: Supervisors sometimes throw you into the deep end. Go with it. Learn from it.
Fourth: It's not meant to be easy. "If it's too easy, it means you're missing certain things."
Fifth: Attend conferences and seminars and use these opportunities to ask big questions and to network. And if you are invited to present a paper, do it.
Meissner pledged his office's full and continued support to the current and future ATAP participants: "We are your supporters. We are your fans and your fellow team members, and, above all, your colleagues and friends."
---
This work is licensed under a Creative Commons Attribution-NoDerivatives 4.0 International License.
Please view the republishing articles page for more information.
---