An initiative of the University of Cape Town's (UCT) Institute of Infectious Disease and Molecular Medicine's (IDM) Transformation Committee, the Postgraduate Student Publication Competition recognises student publications. It was designed to foster a culture of research publication among postgraduate students based in IDM member groups, while lauding students who have made the intellectual and practical contributions that earn them a place as first authors in published journal articles.
In her welcome at the online celebration, IDM director, Professor Valerie Mizrahi, said that getting one's work out there is a "critical part of being a scientist".
The selection panel consisted of world-famous Emeritus Professors Siamon Gordon and Wieland Gevers. Emeritus Professor Gordon is an immunologist and clinician from the University of Oxford and a UCT alumnus.
Professor Mizrahi said of Gordon: "[He] has been the chair of the International Scientific Advisory Committee for the Institute, I believe, since its inception – certainly for as long as I've been the director of the institute."
Emeritus Professor Gevers, the second judge, conceptualised the IDM over a decade ago. He also created the faculty's Department of Medical Biochemistry. "[He] has held huge positions in building the science-research ecosystem of South Africa through the Academy of Science amongst many other contributions," said Mizrahi.
The 14 submissions received from students illustrated the quality of research underway at the IDM, highlighting the depth of talent of the institute's next-generation researchers.
"There's a range of publications in a range of different journals. They were of a very high standard ... I'm proud to be part of the IDM family," said Gordon.
Gevers added: "This gives me an opportunity to see the diverse, excellent, purposeful, advanced work that is going on [at the IDM]."
2021 IDM Postgraduate Student Publication competition winners
Arash Iranzadeh, Division of Computational Biology, Department of Integrative Biomedical Sciences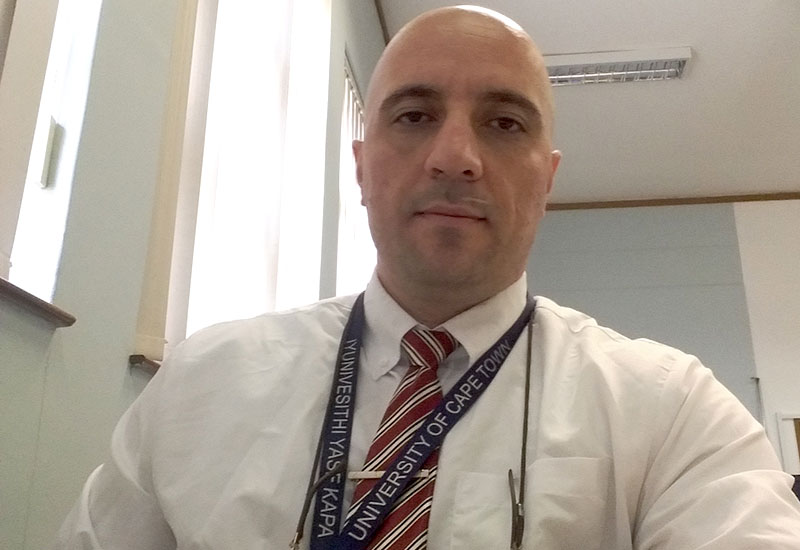 The Original Research category win was shared by Arash Iranzadeh and Ryan Dinkele. Iranzadeh is based at the HIV Diversity Group.
His paper, "Detection of a SARS-CoV-2 variant of concern in South Africa," published in Nature reported on and characterised a newly identified SARS-CoV-2 lineage after the first wave of the epidemic in South Africa. This Beta variant or B.1.351 has eight mutations in the spike protein which likely increase virus transmissibility.
"The finding highlighted the importance of coordinated molecular surveillance systems in all parts of the world in enabling the early detection and characterisation of new lineages, as well as in informing the global response to the COVID-19 pandemic," said Iranzadeh.
"It is a great honour and privilege for me to attain the prize from UCT. I'm grateful to everyone who contributed to this work," he said.
Ryan Dinkele, Division of Medical Microbiology, Department of Pathology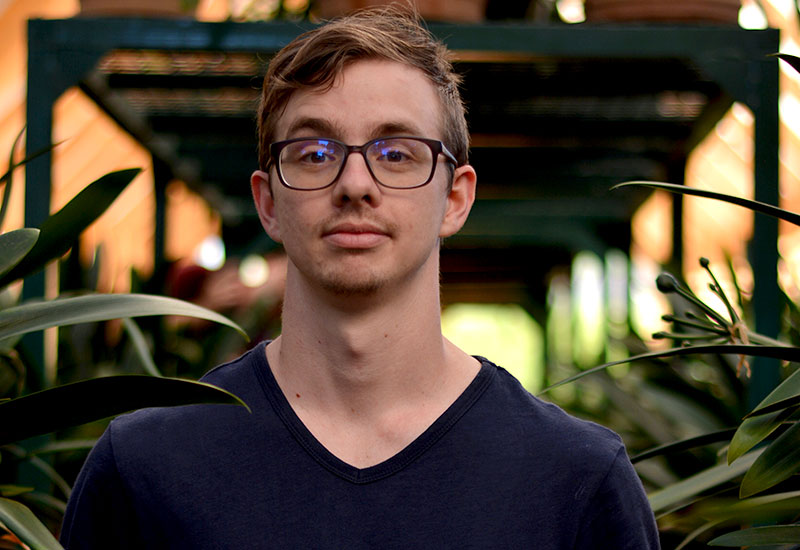 The second recipient of the first prize for Original Research category was Ryan Dinkele, based at the Molecular Mycobacteriology Research Unit (MMRU) and the Centre of Excellence for Biomedical TB Research (CBTBR). His paper, "Capture and visualization of live Mycobacterium tuberculosis bacilli from tuberculosis patient bioaerosols," was published in PLOS Pathogens.
The aim of the research was to develop a new system to detect M. tb, the bacteria that causes tuberculosis (TB), in aerosols produced by TB patients during normal breathing and coughing. This microscopy-based system provided a rapid and sensitive readout for aerosolized M. tb within 24 hours in about 90% of TB patients.
"Consequently, we have a unique approach for studying TB transmission within a South African context," said Dinkele.
Referring to the accolade, he said, "The recognition of this work by such distinguished scientists has provided the inspiration required to persevere in the challenging field of TB transmission."
Cheleka Mpande, Division of Immunology, Department of Pathology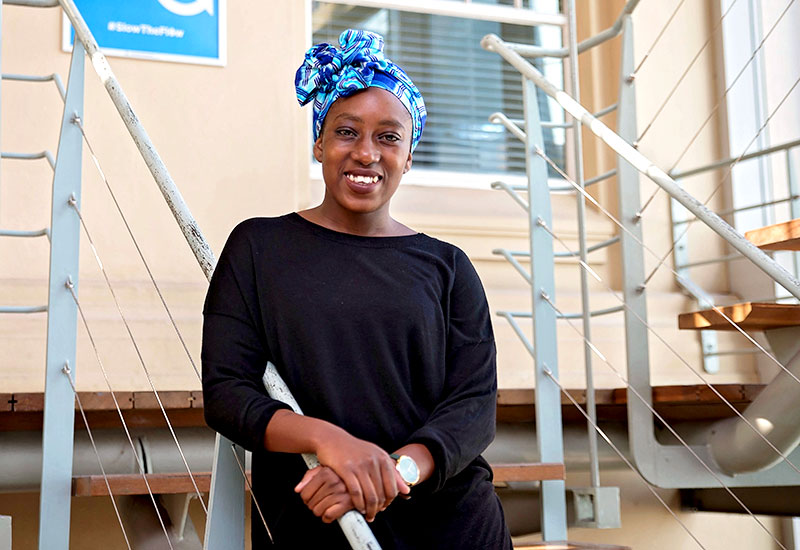 Cheleka Mpande received second prize for Original Research with her paper: "Immune profiling of Mycobacterium tuberculosis-specific T cells in recent and remote infection", which was published in EBioMedicine. Mpande is part of the South African Tuberculosis Vaccine Initiative.
The risk of developing TB is not uniform among individuals infected with M. tb. The risk is said to be very high in people who have recently been infected with M. tb. Current TB diagnostic tools are good at identifying people with TB disease but cannot identify people who have recently become infected with M. tb.
This formed the foundation for the study's aim: to find immunological markers that are only present during recent M. tb infection that can be used to design immune-based diagnostics. These can then be used to identify recent M. tb infection – and by extension potentially infer risk of TB progression.
Referencing the research, Mpande said: "This is a culmination of more than six years of work including results from some of my first successful experiments as an MSc student. It is an amazing achievement for everyone involved in the project."
Arinao Ndadza, Division of Human Genetics, Department of Pathology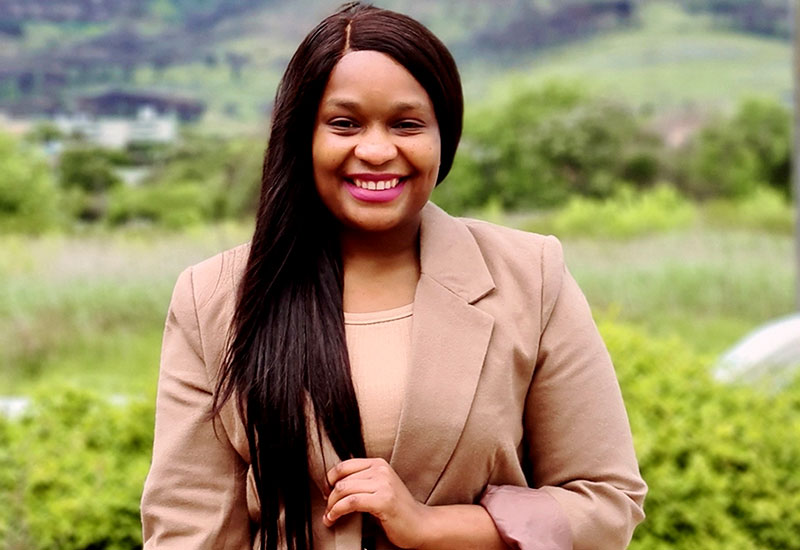 Based at the Pharmacogenomics and Drug Metabolism Research Group, Arinao Ndadza was awarded third prize under the Original Research, jointly with Terry Kipkorir. Her paper, "Profiling of warfarin pharmacokinetics-associated genetic variants: Black Africans portray unique genetic markers important for an African specific warfarin pharmacogenetics-dosing algorithm," was published in the Journal of Thrombosis and Haemostasis.
The paper's aim was to profile and identify genetic variants that contribute to warfarin dose variability among Southern African populations. The research focused on genes with a pharmacokinetic effect – meaning those involved in the disposition of the drug in terms of its absorption, transport, metabolism and excretion. This work contributes to the ongoing efforts of developing an African-specific pharmacogenetics-based warfarin dosing algorithm that can assist clinically in predicting a precise warfarin starting dose that is suitable for individuals with African ancestry.
For Ndadza this recognition validates that the research she's a part of is impactful and has the potential of being translated in the healthcare system.
"This acknowledgment further proves that there is space for me to occupy and further contribute [to] pharmacogenomics and genomics research," she said.
Terry Kipkorir, Division of Medical Microbiology, Department of Pathology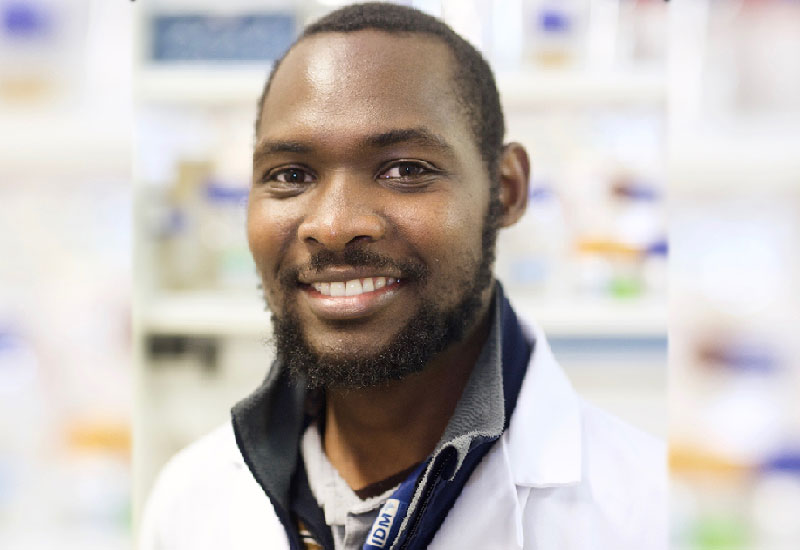 Terry Kipkorir, who was also awarded third prize, had his paper, "De novo cobalamin biosynthesis, transport and assimilation and cobalamin-mediated regulation of methionine biosynthesis in Mycobacterium smegmatis," published in the Journal of Bacteriology.
The paper's objective is to describe the production, acquisition and utilisation of cobalamin a near-identical form of vitamin B12, in Mycobacterium smegmatis, a soil-dwelling model for M. tb. It also aimed to investigate how cobalamin-sensing via an RNA switch controls gene expression and bacterial growth.
"Our findings provide key insights into the roles of cobalamin in mycobacterial physiology and pathogenicity," said Kipkorir whose study is based at the MMRU. He added that the prize affirmed the scientific rigour of the group's work and the impact of their findings in TB research.
Liam Devenish, Division of Chemical, Systems, and Synthetic Biology; Department of Integrative Biomedical Sciences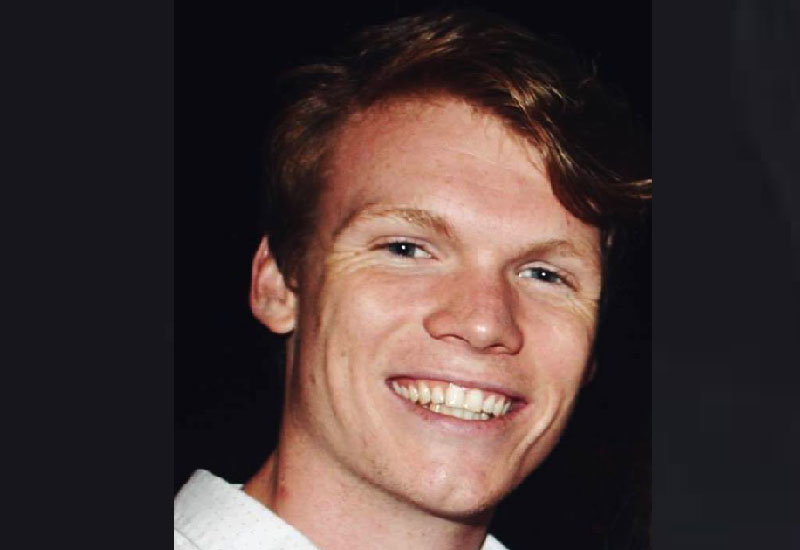 Liam Devenish, based at the Gene Expression and Biophysics Group, won first prize for his review article: "Immune Regulation in Time and Space: The Role of Local- and Long-Range Genomic Interactions in Regulating Immune Responses." It was published in Frontiers in Immunology.
The review explores and frames new discoveries surrounding the phenomenon of immune priming. Immune priming is a central element of the immune system in almost all multi-cellular living organisms. It remembers previous immune challenges and becomes able to respond more appropriately and robustly in future. The paper explores this in the context of the burgeoning field of chromatin topology.
"Immune priming is about discovering why we're so good at responding quickly to a staggering array of insults from the environment and from within our own bodies. It's about our immune systems learning and remembering how to be better equipped with each assault," said Devenish.
This memory spills over to various systems including resistance to developing cancers, responses to vaccines, and resilience to new organisms. The understanding that the physical shape and organisation of the genome within the nucleus informs gene regulation is one which is growing and has recently been well-applied to the field of immunology.
"These genomic interactions happen at remarkable speed and with incredible accuracy to create a synchronised, powerful defence to almost any challenge we encounter," said Devenish.
He added: "Sharing my thoughts and understanding has been challenging and exceptionally rewarding."
Sherazaan Ismail, Division of Medical Virology, Department of Pathology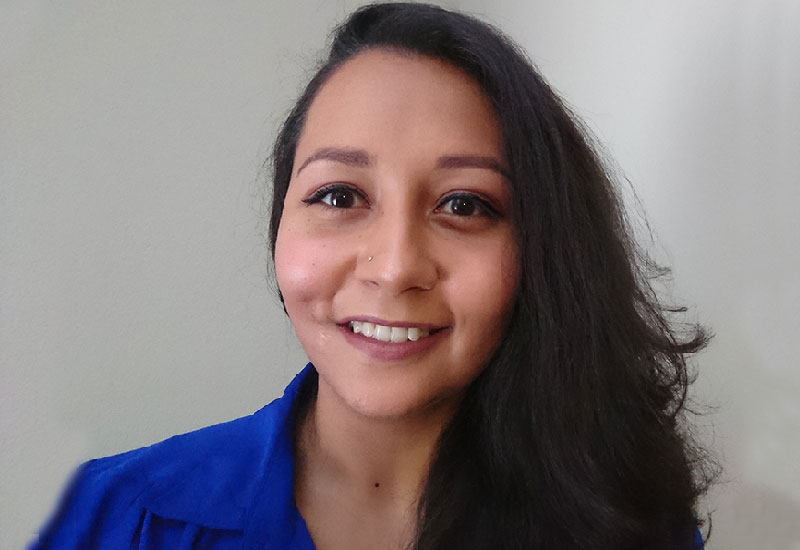 Sherazaan Ismail straddles two groups at the IDM: the HIV/TB Immunology research group and the HIV Diversity Group. Her paper, "Addressing an HIV cure in LMIC," published in Retrovirology, earned her the second prize under the Review category.
People living with HIV require lifelong antiretroviral therapy (ART) due to the persistence of HIV in a latent reservoir in infected cells. To achieve a global HIV cure it is important to understand the reservoir in different contexts, especially because viral subtypes, disease progression, and the timing of ART differs around the world.
Ismail's paper discussed the latest findings in HIV cure research as well as the considerations for implementing a cure in low- and middle-income countries.
"This win reaffirms that, as PhD students, we are experts in our field, and we shouldn't let impostor syndrome get in the way of fostering collaborations and making our important contributions known," she said.
---
This work is licensed under a Creative Commons Attribution-NoDerivatives 4.0 International License.
Please view the republishing articles page for more information.
---