Fond memories
I have such fond memories of the Jagger Reading Room. It was always a quiet, welcoming space to work in, and to be among other researchers and students was great too. The atmosphere was indescribable, and time always passed by so quickly when I was there.
I loved sitting close to the card index, which I used often, or near the biographical series of books depending on the type of research I was doing and the information I needed. I hope that some of the treasured collections could be saved.
Lionel Smidt
UCT PASS staff member
---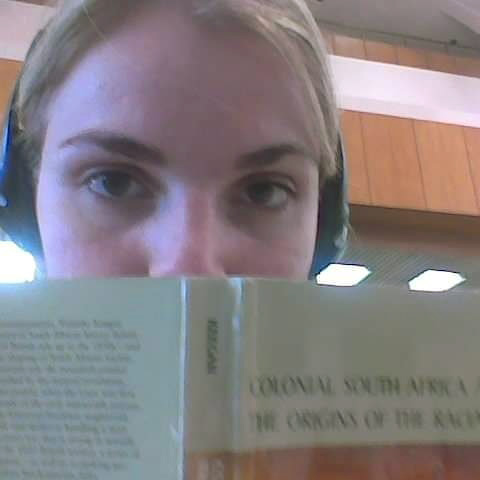 'You wanted to learn more about our continent being there'
I did my undergraduate, honours and master's in history at UCT from 2006 to 2013. During those years I spent many, many hours working and studying in the African Studies library. All my research was on Southern African history, in some shape or form. Whether it was learning about the Herero Genocide in Namibia as part of the racism and genocide course I took, or the frontier wars between the Khoi and San and the early Dutch settlers, the history of migration and displacement of peoples within Southern Africa, medical history, or the history of environmental access and rights of South Africans ... all the written knowledge on it could be found in the African Studies library.
In the Jagger Reading Room, I learnt about colonisation and resistance; I learnt about people and groups and spaces that have been destroyed. I muddled through and attempted to make sense of the past. I had to confront painful and traumatic histories and learn how to understand the world around me.
That library made you realise how complex, rich and incredible the continent is. You wanted to learn more about our continent being there.
As a student and a researcher, the African Studies library gave you access to pretty much every scholar, thinker, philosopher and writer who has written critically on Africa. That for me was such an incredible privilege.
Reading today how much has been lost is devastating. My heart breaks for the staff; they were so protective over the library and the collections. I can't imagine how they must feel knowing these incredible works that they worked with everyday are gone.
Leila Emdon
Alumnus
---
'A place that housed our stories'
While not a Humanities student in my undergraduate years, there were times when I would find myself taking the narrow staircase down to the African Studies (now Jagger Reading Room) section of the library to find a quiet place to study. It was the most beautiful part of the library and it felt like I was doing important things just by being there.
Once I graduated and returned to UCT as a staff member, and later postgraduate student, I had developed this great admiration for my continent and our collective history. I saw the African Studies section in a new light, a place that housed our stories, the history of the greatness of this continent, our collective pain but our ability to rise again.
As I watched the flames engulf the mountain and my campus at the back of my mind I hoped, that if anything, the Jagger Reading Room would be safe. But as the photos and videos started streaming in of the library ablaze, I felt my heart sink. My hope now is that some of our historical resources were saved. While it may be farewell to the Jagger Reading Room space, I know that our passion for our continent remains. Our stories are not lost forever.
Aamirah Sonday
Alumnus and PASS staff member
This content has been published with little to no editorial intervention from UCT News.
---
This work is licensed under a Creative Commons Attribution-NoDerivatives 4.0 International License.
Please view the republishing articles page for more information.
---