#UCTLockDownLetters is a new feature on the University of Cape Town (UCT) news site. Staff, students, parents of students, we want to hear about your experiences of work and life in lockdown. Emails, audio and video clips, prose and poetry are also very welcome. This is your space.
14 April 2020
The truth is out: The introverts have won!
In a world in which extroverts usually thrive, lockdown and social isolation is the death of extroverts, and the introverts are thriving, while the surrendered extroverts limp along at half speed.
Who am I? Katherine Wilson, 54 years old, single mom to two boys (18 and 15) and communication and marketing manager in UCT's Faculty of Science for the past 13 years.
Exercise is my drug of choice – I am an exercise junkie – and love to run. I have run five Comrades Marathons, six Two Oceans Marathon Ultras and hundreds of full marathons; cycled 25 Cape Town cycle tours; hiked up many mountains (and been rescued off the top of the Drakensberg by helicopter in a snowstorm); and was a SWAN in the South African Navy for two years – but never have I faced a challenge so daunting as these 21 days (and probably more – groan!) of lockdown and the social isolation that goes with it.
I am an extreme extrovert, a seriously social being who thrives on sharing my life with others – whether it be out walking, running, cycling, inviting friends round for meals (I love to cook and am always trying out new recipes). So suddenly going from this freedom and connection to isolation has been the most terrifying and draining experience of my life.
"Going from this freedom and connection to isolation has been the most terrifying and draining experience of my life.
I am much better at doing rather than "being", so this requires me to dig deep, to be more reflective and do the inner work of facing the darkness which has at times completely overwhelmed me while being cut off from the world in lockdown.
I also love to feast on the natural beauty that surrounds us and am an avid shutterbug – grabbing every opportunity to rush out and photograph a sunset, sunrise, the sea, the mountains – so it is really hard to be trapped within the four walls of my premises. I am going to have to start searching out the smaller things to focus on and find beauty in different places.
So how am I keeping my sanity (relatively) intact?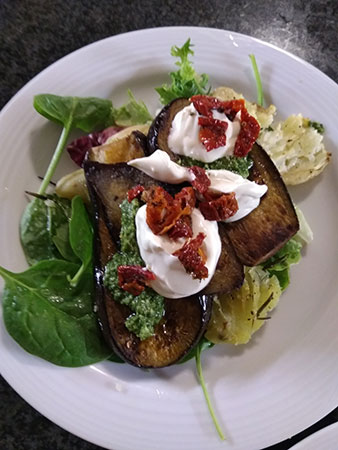 Documenting my journey: When my boys left to go and stay with their dad, I really hit rock bottom, so I decided I needed to develop strategies to keep moving forward.
As well as the routine of getting up every morning, getting dressed (no pyjamas for me!) and going to my study to work, I decided I needed to do something creative. I started a blog to document my journey through the lockdown and hopefully record some lessons learned along the way. On one of my blogs – about food – I decided to get my friends and family to send me their favourite recipes so that once this is over I can produce a lockdown recipe book.
Exercise: What would usually be my tea break at work, I now use to hang up the washing, vacuum clean and do other chores in short spurts. Once I have finished my workday, it is time for creative and exercise spurts – and the exercise really is hilarious. If an alien had to look down on planet earth right now and see the exercise-mad South Africans (and others in total lockdown) doing their marathons on balconies, running circuits around their gardens, they really would think we have gone totally loony.
On the first Saturday of lockdown, I woke up and thought, "Oh yay, it's Saturday. Time to get out on my bicycle (which is what I usually do first thing on the weekend), and then the reality set in and the four walls of claustrophobia started closing in on me. Solution: run 5 km round and round (very small house and garden) with some leaping on the trampoline and skipping thrown in! Well, it certainly got the heart rate pumping and the endorphins flowing again … and there is nothing like housework to get a good workout too.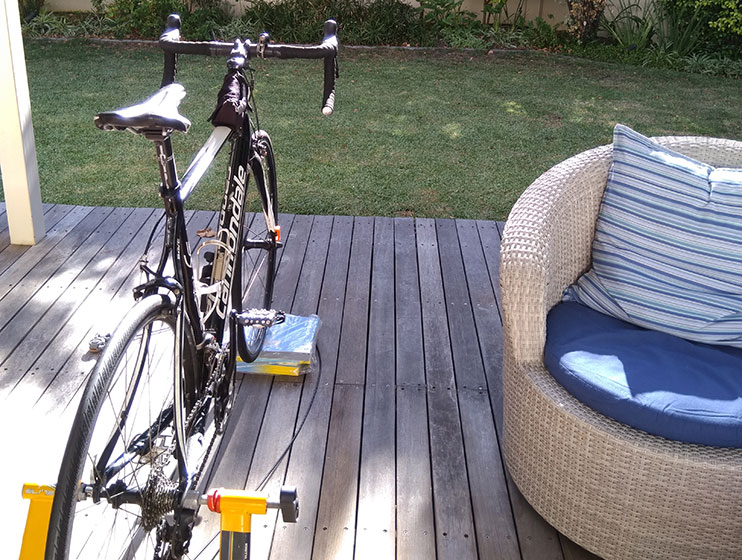 Creativity: I am a child at heart and like to play, so to keep that playfulness intact, I consciously build creativity into my day. I have dusted off my music books and am playing the piano and guitar, creating a mosaic for outside my front door, been trying out new recipes (I am definitely going to have some curves that need flattening after lockdown is over!) and have been doing several 1 000-piece puzzles.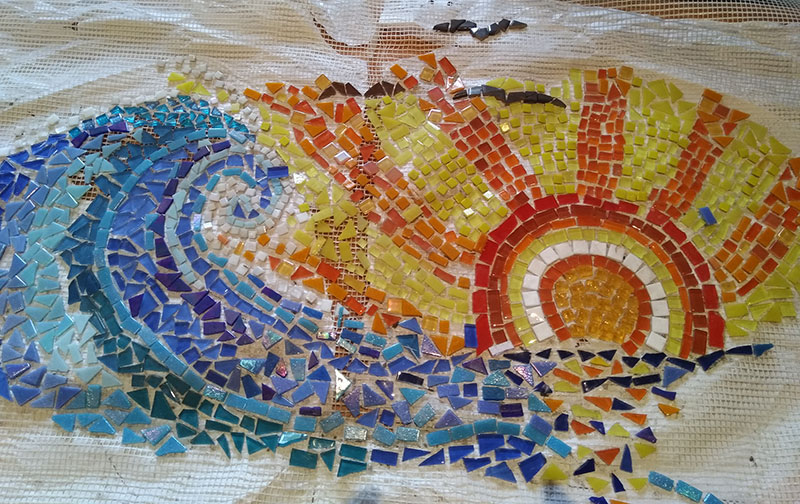 Looking at the puzzle pieces spread across my dining room table was symbolic of the chaos/confusion/uncertainty of our current existence and the need for structure. So, I set to work creating the border and slowly but surely the picture started to emerge – as it does in life when we work patiently on one area of our lives at a time without losing a sense of the big picture. And then – just because life is like that – after having made progress on the puzzle, the cat leapt up onto the table to chase a moth and in seconds she destroyed the work I had done, scattering puzzle pieces in every direction … hmm that reminded me of the unpredictability of life and how just when we think we have everything sorted and ordered, the unexpected happens – rather like COVID-19.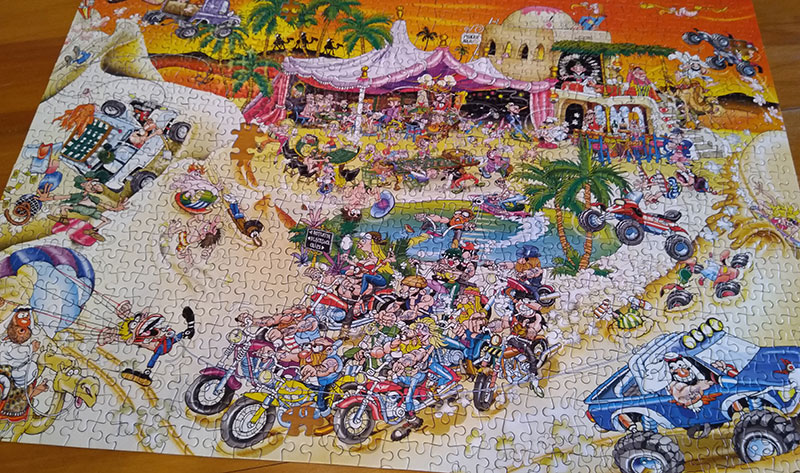 Humour: With the avalanche of daily/hourly news headlines, it is easy to be overcome by fear and anxiety, but one thing that I am constantly reminded about is that people, and South Africans in particular, when faced with a myriad daily challenges such as corruption, and the energy and water crises, respond to crisis situations with wonderful humour. The memes, parodies, songs and jokes just keep rolling in and ensure a belly laugh many times a day. It would make a fascinating study to examine how humour buoys us through times of crisis and unites us as a nation.
"It would make a fascinating study to examine how humour buoys us through times of crisis and unites us as a nation."
Choice: I love to read, and the pile of books next to my bed teeters precariously as I step over it each night. One of my favourite books last year was The Choice by Edith Eger about surviving the concentration camps, coming out stronger and thriving, with a heart of compassion that she used as a psychologist to work with the lives of others. And I am reminded that despite this situation we are facing, where I feel trapped, frustrated, confined, claustrophobic, cut off from people, we have a choice in how we respond to the situation we find ourselves in.
We don't have to be annihilated by our circumstances; we can respond creatively and grow and learn as we are all doing with Zoom/Teams meetings and connecting with others.
I volunteer as a counsellor and mentor and have had to shift the way we do our counselling, and it is amazing to see how one can shift ways of doing things that I hadn't previously thought possible.
DIY: Lastly, I think we are all becoming DIY experts out of necessity. I have engineered some interesting pool repairs, fixed cupboards, climbed on the roof to find the leak and have been trying to work out the easiest way to cut my own hair.
I am thankful that the dentist could see me for an emergency appointment yesterday when I broke a tooth and damaged my gum … and that I didn't have to resort to doing a DIY filling with Pratley Putty!
I am putting together a DIY sanity survival kit – starting with organising an online Zoom dance party now, and maybe I will test my score of introversion/extroversion at the end of this and see if my levels have shifted ... hmmm, don't think somehow they would have. I will probably be an out-of-control extrovert after this is over.
Share in our community. Document your thoughts and feelings during lockdown. Send your letter from home (max 1 200 words), audio, video (60 seconds maximum), prose poetry, slam poetry, prayers, benedictions, or songs to lockdownletters@uct.ac.za.
---
This work is licensed under a Creative Commons Attribution-NoDerivatives 4.0 International License.
Please view the republishing articles page for more information.
---