Working on some of the most important breakthroughs in tuberculosis (TB) diagnostics globally, and testing HIV and TB vaccines, is a vital part of the pioneering work being done at the Khayelitsha-based Wellcome Centre for Infectious Diseases Research in Africa (CIDRI-Africa).
Now researchers have taken this a step further with the official launch of the extended clinical research site by University of Cape Town (UCT) Vice-Chancellor Professor Mamokgethi Phakeng on Monday, 29 July.
Situated in the heart of Khayelitsha and administered from UCT's Institute of Infectious Disease and Molecular Medicine (IDM), the centre provides core support to 12 world-leading principal investigators, surrounded by the continent's greatest critical mass of infectious disease researchers.
The site has grown from humble beginnings to a fully-fledged centre at the Site B Khayelitsha Community Health Centre.
"The fantastic thing about this research site is seeing it grow over the past 15 years from a single shipping container to a facility with prefabricated buildings that have over 10 consulting rooms, an on-site laboratory, a pharmacy and data capturing facilities," said Professor Graeme Meintjes of the IDM.
Meintjes is a Wellcome Research Fellow and the Department of Science and Technology-National Research Foundation (DST-NRF) South African Research Chairs Initiative (SARChI) Chair of Poverty-Related Infections.
The UCT researchers work hand in hand with the community, local and provincial departments of Health and non-governmental organisations to find solutions to the high burden of TB and HIV in South Africa and globally. It has led to some exciting developments.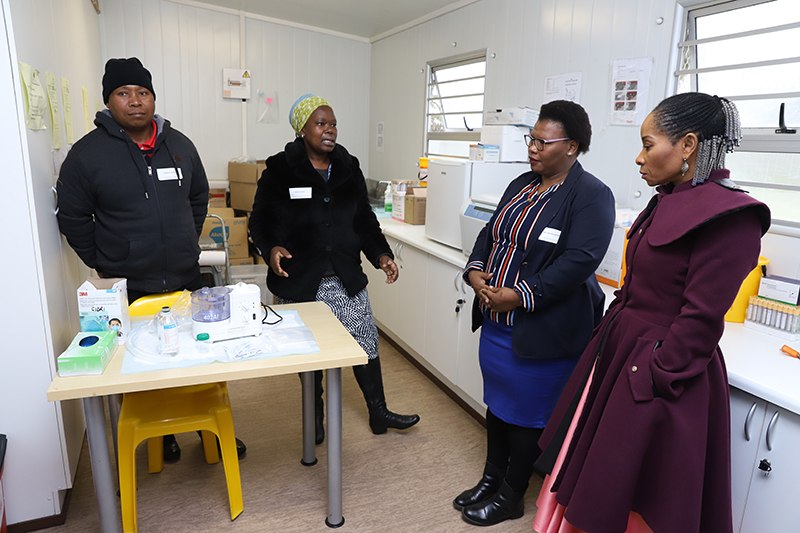 "One of the recent TB vaccines on this site has shown protection against TB which is a real breakthrough. We've also been involved in studying treatments for HIV and TB that are looking at improving ways that we treat HIV-associated TB within our health services to reduce side effects and improve outcomes of treatment," said Meintjes.
"It goes without saying that without the volunteers none of this research would have been possible. We rely on their community spiritedness."
Complete social context
There are more than six million people living with HIV in South Africa, while TB has a devastating impact on many people, including in Khayelitsha, which has very high levels of ill health. More than 4 000 people collectively have volunteered to be part of the research across the studies in Khayelitsha.
CIDRI-Africa director Professor Robert Wilkinson said this means they are able to study common endemic infectious diseases in the complete social context in which they are occurring.
"Most of these diseases affect the community and therefore it makes sense to research the diseases within the community and within the health facilities that serve the people."
Meintjies added: "It goes without saying that without the volunteers none of this research would have been possible. We rely on their community spiritedness. This allows us to answer questions on TB and HIV."
An all-women team of doctors, as well as nurses, pharmacists and community educators and recruiters, among other team members, explained their roles during a tour of the facility. It was clear they are passionate about their work which they hope will lead to changes in prevention and treatment of TB and HIV.
"It is so satisfying to work on cutting-edge trials as you know you are contributing in a substantial way," said pharmacist Tania Morar.
Major impact
In her keynote address at the launch, Phakeng emphasised the power of collaboration, commitment and service in solving problems and driving change in Africa.
"Your commitment and your service goes beyond you. It may look small when you do it alone, but it is way bigger. The science you do here will have an impact beyond us and South Africa into our continent and the world."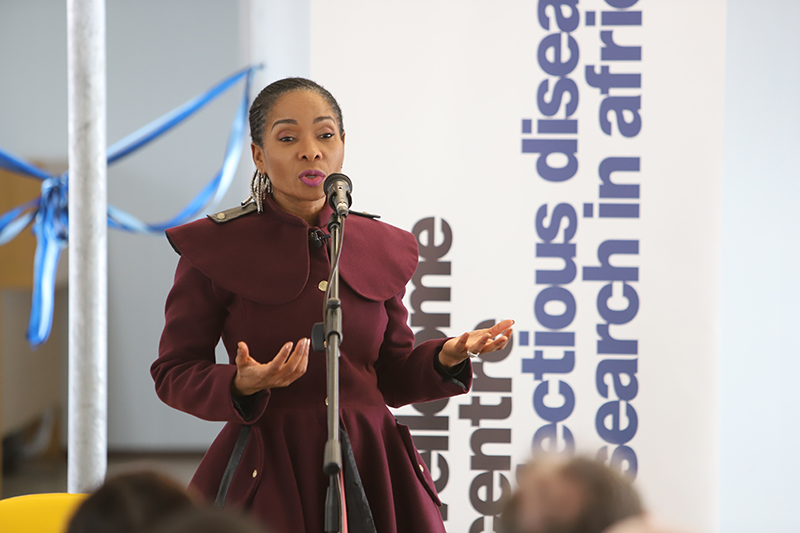 UCT is proud of its position as the best university in Africa, but is committed to being "the best university for Africa". Working within and with the community is key to this, she said.
"Gone are the days where we Africans wait for someone to bring a solution from somewhere else in the world for us. When we talk about decolonisation and decolonising science a big part of it is doing work from here where the community is.
"The lived experiences of the people here can inform the world."
"We have contributed to advances that have seen the improvement in the care of HIV and TB in the last 10 to 15 years."
Contributing to advances in care
The centre's work has informed both practice and policy, with publications in leading international journals.
Wilkinson said many of their findings have fed into practice and policy documents "and are impacting the way HIV and TB patients are treated both in South Africa and internationally".
"We have contributed to advances that have seen the improvement in the care of HIV and TB in the last 10 to 15 years."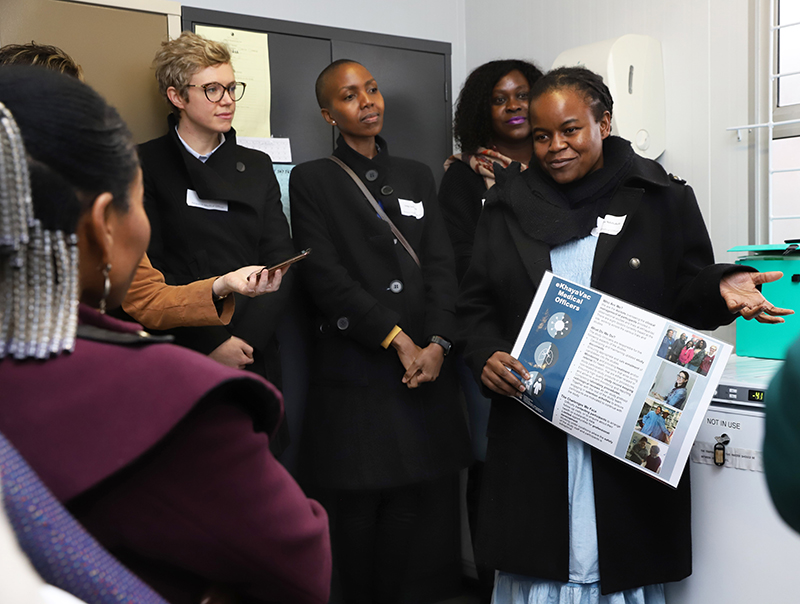 Some of the most important people involved in the centre are the Community Advisory Group (CAG) members. All volunteers from the community of Khayelitsha, they offer their time for free and carve a path into the community for the researchers.
"We volunteer without expecting any remuneration, but knowing that we are gaining valuable experience. Most of all, we want to bring down the high HIV rate," said CAG member Mzwandile Mgogo.
"Through assisting the team, we can make sure that the information about the trials and HIV and TB is spread throughout the community."
Meanwhile, community educators told how they invite community members to come for information sessions and hand out pamphlets everywhere, from taxi ranks to shebeens.
Facility manager of the Khayelitsha Site B Community Health Centre David Binza said the centre grapples with security concerns and break-ins, given the high crime rate in the area, but stressed the opportunities and "victories" emanating from the research.
He said he is pleased to be involved in the programme: "We have managed to bring an African flavour into the whole research arena."
Among the very exciting studies is HVTN 072, a randomised clinical trial evaluating an experimental vaccine combination. The study wants to see whether a vaccine regimen is effective in preventing HIV-1 infection in healthy adults in South Africa, and if it is safe to administer to adults.
eKhayaVac is one of 14 sites participating in the trial across South Africa. A total of 429 participants have been enrolled at eKhayaVac clinic in Khayelitsha out of a total of 5 407 participants.
A document on the study says that if this is shown to be safe and effective, the vaccine combination will be licensed for use with the hope that it will be rolled out in the South African public health service.
---
This work is licensed under a Creative Commons Attribution-NoDerivatives 4.0 International License.
Please view the republishing articles page for more information.
---