Two University of Cape Town (UCT) researchers have joined forces, combining their diverse expertise in a bid to reduce child injuries and fatalities on South Africa's roads.
The Centre for Transport Studies' Professor Marianne Vanderschuren and the Division of Paediatric Surgery's Professor Sebastian van As, who heads the Trauma Unit at the Red Cross War Memorial Children's Hospital, are combining their engineering and child health expertise to provide unique insights into child behaviour and the built environment – and how these contribute to child injuries and fatalities on the road.
In South Africa, the main causes of childhood deaths are not HIV or tuberculosis. Instead, they are, in order, road traffic crashes, drownings and burns. Despite this, road traffic accidents receive little attention in the media, or in terms of government priority and funding.
Vanderschuren and Van As are working to change this.
"This project is a fantastic example of how collaboration between different departments can work," said Van As.
Both Vanderschuren and Van As are celebrated in their areas of expertise. Vanderschuren is a transport engineer and planner by trade. She has contributed enormously to the dialogue around road safety and the built environment, both at a public and policy level.
Van As, who is the 2018 recipient of the Alan Pifer Research Award, heads up Red Cross's Trauma Unit, served as chair of the Global Road Safety Partnership of South Africa for five years and is currently the chair of the national board of ChildSafe South Africa.
In 2016, the United Nations Children's Fund (UNICEF) contacted ChildSafe, offering to fund a project on children and road safety. Before accepting the grant, Van As was determined to find the right project manager so approached Vanderschuren, inviting her to come on board as project manager.
"It has been fantastic. UNICEF has been delighted to see the work that has been done," said Van As.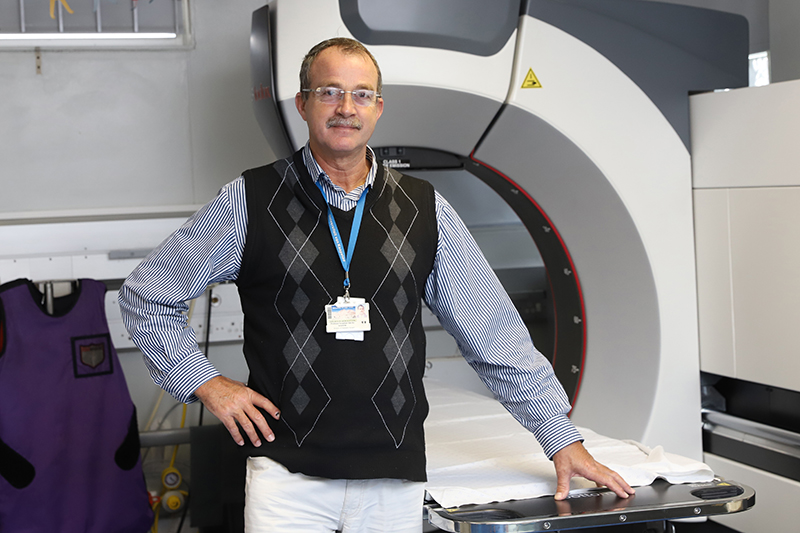 Analyses
The team's work begins with an understanding of trauma as a disease.
It is the number one childhood disease, said Van As. For every child who dies, there are approximately 10 to 20 who are injured, many seriously.
While there are many causes of death for babies under the age of one, thereafter and until they reach 18, trauma is the main killer of children.
Looking at trauma in this way requires a mind shift, according to Van As.
"It is the reason children come to the hospital, need operations [and] it causes disability and … death."
The purpose of the UNICEF grant is to look at child pedestrian safety across South Africa and devise interventions.
Prior to the collaboration, Vanderschuren worked on the Western Cape's road safety strategy. While this was not focused on children, the team was able to use the data to inform their work, combining it with the Red Cross database and figures from mortuaries. This included a fatality analysis comparing provinces.
The team dug deeper, examining child fatalities specifically.
"That gave us an indication of whether there is an over- or underrepresentation of child fatalities in those areas," said Vanderschuren.
"The purpose of the UNICEF grant is to look at child pedestrian safety across South Africa and devise interventions."
Pull-out points from the general and child-specific analyses include that:
For every road accident in the Western Cape's rural areas, there are four in the Cape Town metropole
Fatalities in rural and urban areas are an almost 50/50 split
The number of fatalities from road traffic accidents is roughly 17 000 people annually and 47 daily
Pedestrians account for 40% of road deaths in Cape Town
In 2018, in Cape Town alone, 52 children died on the roads within the first 24 hours following the crash. Approximately another 30 died from their injuries at a later stage
Over the recent Easter weekend in Cape Town, 38 people died. This was a 14% increase since 2017.
Further findings
The team identified poor planning around land use as another significant contributor to fatalities. One way this plays out is when children travel to school, crossing busy roads, such as the R300, to reach their schools on the other side.
In an analysis of data from KwaZulu-Natal, the team found that several child fatalities occurred within a one-kilometre radius of schools. These spots were all around high-volume, high-speed roads.
An apparent solution, bridges, are often badly designed and harbour criminals, forcing children and other pedestrians to risk crossing busy roads.
Because many children are forced to walk to school, the entire area around the school must include traffic calming facilities, such as signage and raised pedestrian crossings, the experts suggest.
A similar picture emerges in Cape Town; fatalities occur close to freeways or arterial roads characterised by high speed, high mobility, a high number of cars and a lack of proper pedestrian infrastructure.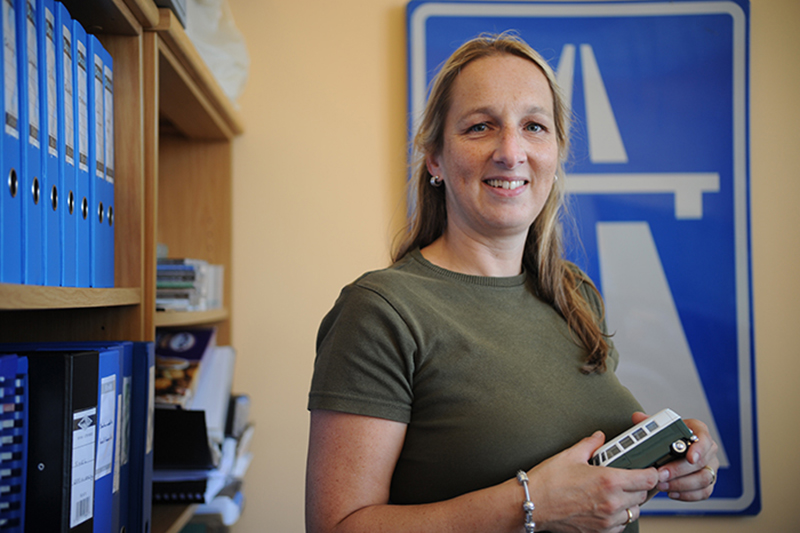 Through a geo-analysis in the Western Cape, Vanderschuren and Van As determined where most fatalities occur.
"From an engineering point of view, I can see exactly what goes wrong."
In Cape Town, the problematic areas are often obvious, said Vanderschuren.
"You look at the infrastructure and it is just problematic. From an engineering point of view, I can see exactly what goes wrong.
"An example is the design of street corners. A large radius accommodates high speeds and increases the distance that pedestrians need to overcome. Where in Cape Town have the street corners been changed to make them more pedestrian friendly? I cannot think of one situation."
Areas outside the city also provide interesting insights.
In rural towns, Vanderschuren and Van As said, there are intersections right outside busy places, such as police stations, lack of signage and poor design that invites drivers to speed, resulting in multiple fatalities per year.
This could be easily addressed with improved lighting and infrastructure at the entry points to built-up areas.
The lack of lighting, they said, has proved a major issue on rural intersections where parents often travel in the early, dark hours of the morning, taking their children to school en route to work.
Crash fatalities in the Karoo are more coincidental, involving mainly buses and minibus taxis, and are often the result of fatigue behind the wheel.
From these analyses, the team has been able to create strategies that have included suggested focus areas for UNICEF and ChildSafe, as well as overall interventions to reduce and avoid accidents and consequent fatalities and injuries.
Interventions
Changing the ways schools are planned and built is one solution. It can be as simple as moving the entrance to a quieter, safer side of the school grounds.
Another is implementing traffic-calming techniques around schools, such as raised crosswalks, clear signage and sidewalks.
There is also a need for proper roads, pavements and play areas in townships. Children are forced to play on the only available grass areas alongside highways and arterial roads, putting them at risk of being seriously injured or killed by a vehicle.
In rural areas, lamp posts can be installed for "next to nothing". For every rand invested in lighting, the return is between R200 and R800, said Vanderschuren.
On an individual level, important changes and commitments include not allowing children under six to be in the road and ensuring that children are always secured or buckled up in a car, said Van As.
The latter is not a new message. Yet, the team's research shows that between 80% and 90% of South African parents and caretakers do not strap in their children, even though this simple measure can increase the survival rate by 74% in the event of an accident.
"You have to be chased out of your comfort zone to really make an impact."
"There are just no two ways about it," said Vanderschuren.
Cell phone risks
Drivers must also commit to not using cell phones while driving. And a hands-free device is not the solution, said Van As.
"It's not about your hands, it's about your brain being distracted. Using your phone in the car increases your chance of dying seven-fold, while texting increases that risk 23 times."
Rallying all stakeholders is crucial, they stressed.
This must include taxi drivers, without whom efforts are redundant, parents and caregivers, teachers and the children themselves. Van As is also arguing for road safety to be integrated into the school curriculum. But this has been an uphill battle.
"The main thing is that everyone must be involved," said Van As.
Finally, the future is transdisciplinary, he added.
"There is tremendous opportunity for collaboration.
"You can't solve problems in your silos. You have to be chased out of your comfort zone to really make an impact."
---
This work is licensed under a Creative Commons Attribution-NoDerivatives 4.0 International License.
Please view the republishing articles page for more information.
---