While they've clearly won at university, successful entrepreneur and GetSmarter co-founder Sam Paddock used their graduation ceremony on Monday, 15 April, to warn Faculty of Commerce graduands that it is now time for them to set their own criteria for success.
"You know what it means to win at university because there are very clear criteria for passing exams," Paddock said at the University of Cape Town's (UCT) eighth ceremony of the 2019 April graduation season where some 360 students were capped.
"The new challenge … is that you now have to define your own criteria for winning. No one sets these criteria but you."
Paddock, a UCT alumnus who graduated 15 years ago, went on to co-found two successful companies in addition to GetSmarter. He is also the co-founder and adviser at GetWine and Hubble Studios, and a Yuppiechef investor. He led GetSmarter from an idea in 2008 to its acquisition in 2017 by Nasdaq-listed education technology company 2U.
"Gone are the days of professors setting papers," he told the graduands, "You are now both the student and the professor – if you choose to be."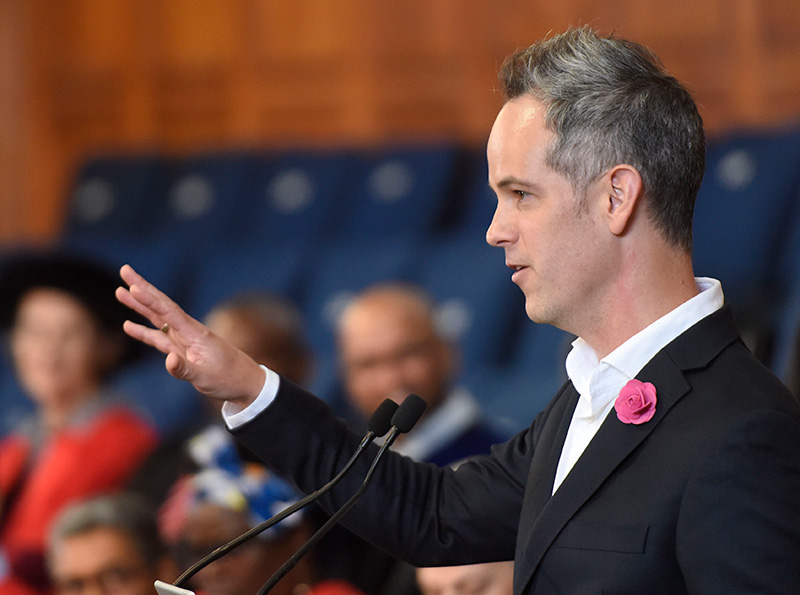 Paddock warned that most people don't take the time to play the role of professor for themselves, admitting that he too was once guilty of failing to do so.
It took the father of two "seven years and a crisis" after graduating from UCT to realise what it means to win at life.
"Before then, I did what most people do and inherited whatever murky, generalised set of criteria society hands to us."
"You are now both the student and the professor – if you choose to be."
He got the job, married, kept up with the Joneses, had children, went on an annual holiday and posted about it all on Instagram.
But then in 2011, at the age of 29, he realised he had reached his own ceiling.
GetSmarter was growing in complexity with a 60-strong staff complement and every day felt like an uphill battle; he recalled struggling as a leader, hurting himself and those around him.
A personal manifesto
"One day it struck me that I wasn't going to thrive if I didn't take the time to be very clear about who I was and how I wanted to win at life," said Paddock.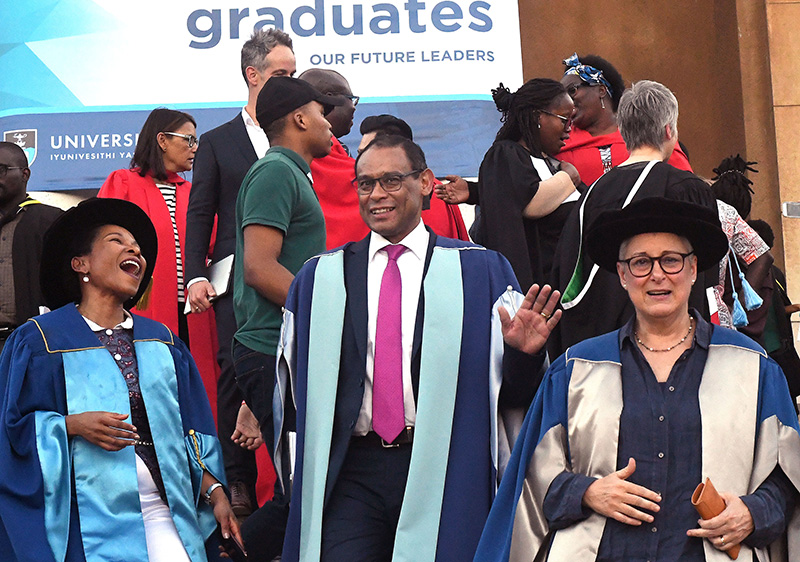 So he set about writing his one-page "personal manifesto", which clearly stated who he wished to be and what it meant for him to win at life.
Creating the statement was the first part; committing to it required hard work, failing, trying again, refining and building.
"And it changed me first and the business second," Paddock told the ceremony.
Six years after the crisis, GetSmarter was sold to 2U for about R1.4 billion.
While everyone's path will differ, Paddock believes winning begins with formulating a personal definition of the word.
"Our best plans are our plans," he said.
Paddock suggested a list of questions for graduands to ask themselves when defining their criteria for winning at life, including: Why do you exist? How do you think about passing the relationship exam? What will you and won't you do for your careers? Who is it that you want to be?
"Our best plans are our plans."
"To thrive, you need to be both the student and the professor – setting the criteria for winning and then going out there to do the hard work."
There was plenty to smile about as Commerce students, their families and UCT staffers celebrated their graduation.
The key to happiness
Leaving the graduands with two pieces of advice, the entrepreneur first urged them to never simply accept society's criteria for winning at life as their own.
"It's the safest, but also the surest way of ensuring you don't reach your full potential," Paddock warned.
He also suggested they write down their criteria and share the information with others to promote accountability.
His second piece of advice was based on the longest study on happiness, from Harvard University, which has "one conclusion, and one conclusion only".
"Your happiness is based on the quality of relationships with the people closest to you. That's it," said Paddock.
"Nothing else matters as much to your happiness."
Paddock emphasised the importance of setting the criteria for passing the relationship exam, which he said includes relationships with partners, children, broader family, society and one's self.
"It's not the most popular subject because it's hard, vulnerable work. But it's the one that will best equip you to win at your life.
"Onwards and upwards class of 2019!"
---
This work is licensed under a Creative Commons Attribution-NoDerivatives 4.0 International License.
Please view the republishing articles page for more information.
---