The Baxter Dance Festival, the Western Cape's premier dance platform, returns to the stage on 4 October, promising audiences some festival favourites with fresh compositions, along with new work from dancers and choreographers from as far afield as London and Ethiopia.
The festival's 14th annual instalment, which runs at the Baxter Theatre Centre for 10 days from 4 to 13 October, will showcase 32 works by 54 different choreographers, kicking off on opening night with impressive international performances.
Rolex Mentor and Protégé Laureate (2004) Junaid Jemal Sendi and Addisu Demissie Kifle, from Destino Dance Company based in Addis Ababa, Ethiopia, will open the festival with Ene Man Negn (Who am I), as well as A Holding Space, a duet by London-based choreographers Russell Maliphant and Adam Benjamin.
The former is a duet about identity, choices and fate, while the latter highlights the themes of trust and a dialogue between two people who share the same space and history.
Audiences will also be treated to a short film about the process of creating A Holding Space; both performers, from disadvantaged backgrounds, found their way to the Saddler's Wells stage in London thanks to the guidance of Dance United in Ethiopia.
"The festival therefore kicks off with a powerful message about how dance can be a positive catalyst in the lives of young dancers," the organisers said.
New rising talent
Among the festival stalwarts set to return are companies such as Jazzart Dance Theatre, New World Dance Theatre, Cape Dance Company, Arms & Length Dance Company, Dance for All and Darkroom Contemporary. Each with their own unique style, they'll be back to present their work in a succinct and curated programme, showcasing the best that dance in the province has to offer, along with new talent rising through the ranks.
The festival's Main Programme will include, among others, invited and commissioned works by CAN Creative's Nathan Bartman and Ciara Baldwin. Their dance company is known for exploring original topics, then expressing these through dance, physicality, music and the spoken word, according to the organisers.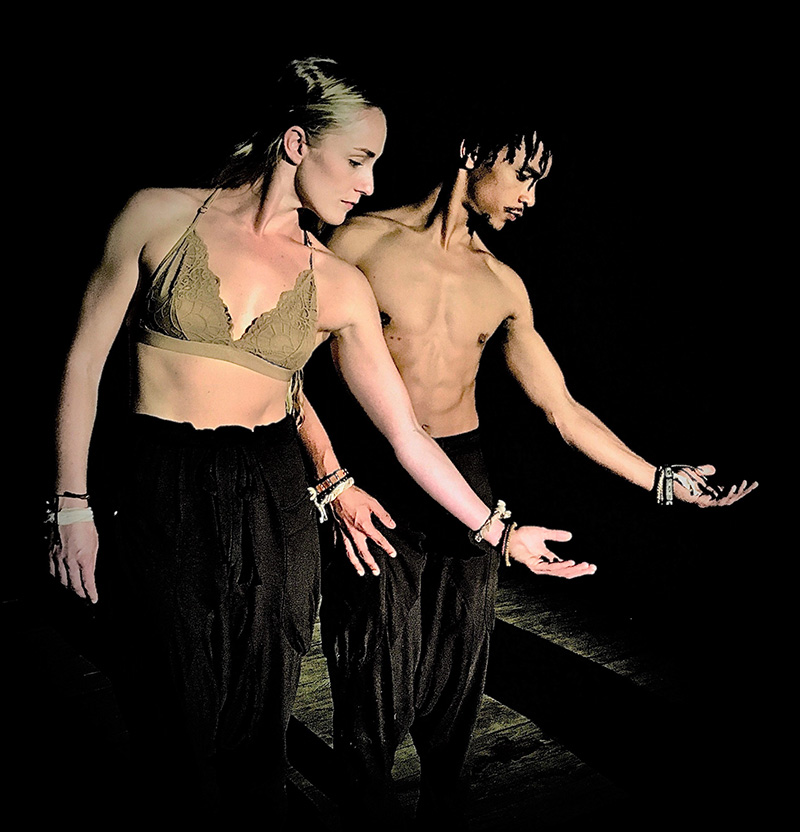 Bartman began his career as a street and hip-hop dancer in Eerste River. After spending two years at Dance for All's Bridging Programme, he won a three-year scholarship to train at the Cape Academy of Performing Arts (CAPA). Baldwin also completed a three-year performing arts course at CAPA.
London-based dancer Mbulelo Ndabeni, born in the Eastern Cape and trained at the UCT School of Dance, among other academies, also joins this year's programme. The former Cape Town City Ballet dancer has been described as "unique in his mastery of both balletic and Africanist movement", and is a not-to-be-missed feature on the line-up.
"Each year, the growing number of applications reminds me of the need to support, encourage and advocate for dance in the Western Cape and surrounding areas."
The festival's Off-Main Programme, on 6 October, will feature work by up-and-coming choreographers, including student work, while the Fringe Programme on 13 October will present work by youth groups, dance schools, school groups, traditional dance groups and others.
Since its inception in 2004, the festival has provided a platform for over 4 000 dancers from more than 400 studios.
"Each year, the growing number of applications reminds me of the need to support, encourage and advocate for dance in the Western Cape and surrounding areas," said Nicolette Moses, festival artistic director and associate producer and planning manager at the Baxter Theatre Centre.
---
This work is licensed under a Creative Commons Attribution-NoDerivatives 4.0 International License.
Please view the republishing articles page for more information.
---