South Africa's sole Queen's Young Leader Awards winners for 2018 are UCT students Siposetu Mbuli and Thamsanqa Hoza, who visited Buckingham Palace recently to receive their honours from Her Majesty the Queen.
The programme, instituted in 2014 and now in its final year, celebrates "exceptional young people" aged between 18 and 29 from across the Commonwealth who are working towards lasting change in their communities. It has formed a unique community of 240 influential change-makers who represent 53 Commonwealth countries.
Hoza was honoured for his work with young entrepreneurs and innovators, and Mbuli for her campaign to end the stigma surrounding albinism.
Intrigued by innovation
A second-year BCom (computer science and information systems) student, Hoza is a born innovator. Working with medical student and head student of Rochester House Bokamoso Molale, he designed the Hot Nozzle, a portable shower head that heats water using gas or batteries.
Tired of cold showers at their boarding house, Hoza thought it would be "cool" to be able to regulate shower time, ensuring hot water for everyone.
"Using its plug-and-play functionality, its main value proposition is giving a personalised shower, with value adds of up to 60% electricity saving and 40% water efficiency," said Hoza.
Realising that facilities like Hot Nozzle could work well in developing countries where infrastructure and high utility costs are limiting factors, he has continued to grow his idea.
The African Innovation Foundation has named him as one of the top 10 young innovators in Africa.
"Innovation intrigues me because I hate inefficiencies. Some may be trivial and affect only a small percentage of the population, others may influence our livelihoods. Coming up with solutions to these problems by improving processes, introducing new technology and creating economic value, is magical for me," he said.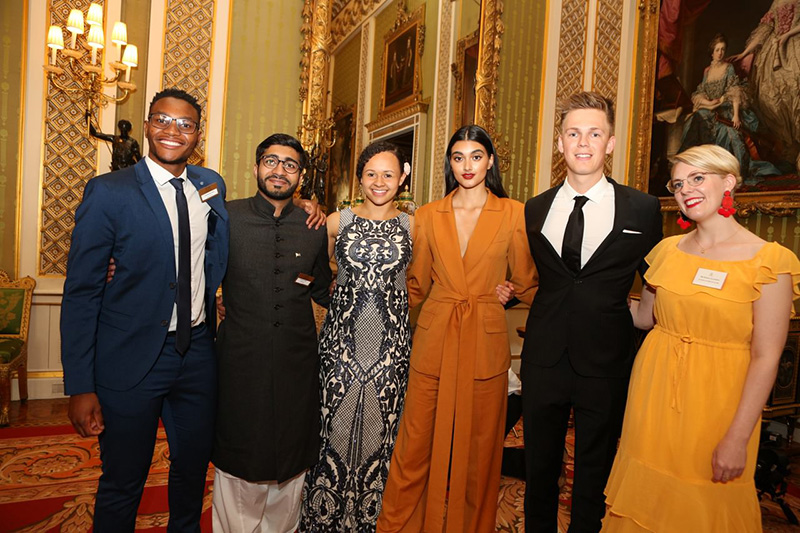 Once he has his degree, Hoza intends pursuing his entrepreneurial ventures full time. In the meantime, he's spreading awareness to a younger group, introducing a robotics science and tech pilot programme for schools where programming classes aren't offered.
"We teach children how to conceptualise, design and build robots to instil problem-solving skills and curiosity-led thinking early on," Hoza explained.
What was the best part of receiving his award at Buckingham Palace?
"When the band played 'Don't Stop Believing' when the proceedings started. That was the best musical piece that I've heard."
Sharing albinism experiences
Mbuli, a final-year BSc (chemistry and oceanography) student with albinism, was honoured for her work with people living with albinism, through her foundation Love' This Skin.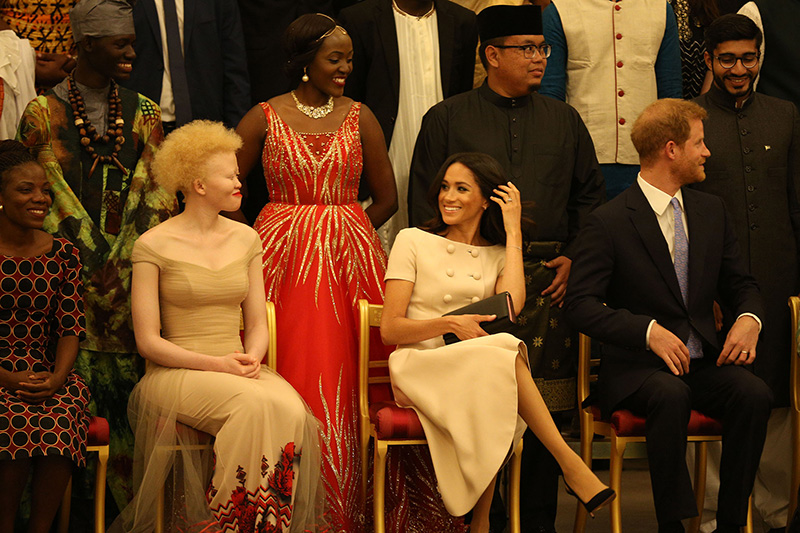 The idea was born in 2016 when she and a friend were discussing their experiences growing up with albinism and what they felt should change. Their answer was to found Love, This Skin, an organisation that helps people with albinism see beyond the negative perceptions and the limitations placed on them – or that they place on themselves.
The foundation empowers, educates and supports people with albinism, as well as their families and communities, by hosting workshops, community awareness drives and by highlighting positive messages about albinism, said Mbuli.
"We're showing people with albinism that their voices, stories and presence matters … That their experiences matter and they shouldn't be afraid to share them."
A major challenge is countering the negative perceptions of albinism in society. One of her key messages is that albinism affects everyone differently.
"The nuances of people's experiences differ. People with albinism come from different backgrounds."
There were many memorable moments at the awards ceremony, she said.
"Celebrating and acknowledging the great work of young people, meeting amazing leaders who encouraged us to continue our work."
Quoted in The Herald (Mbuli is from the Eastern Cape), she said: "The queen was very attentive to each of our stories. She was asking about which part of South Africa I am [from] – and the work we have done. She encouraged us to continue our work ..."
As part of her award' Mbuli will embark on a year-long correspondence course at the University of Cambridge, aimed at helping her develop her foundation.
---
This work is licensed under a Creative Commons Attribution-NoDerivatives 4.0 International License.
Please view the republishing articles page for more information.
---