When third-year civil engineering student Nkosinathi Nkomo was unable to register for studies in 2017 due to a lack of funds, he decided to make the best of a bad situation.
Nkomo used his engineering knowledge to respond to Cape Town's water crisis through a new business called AquaRenu.
The venture serves a dual purpose: it is helping to fund Nkomo's studies and it's easing the strain on the city's overburdened water resources. Considering that Cape Town now has just enough usable water to last until March 2018, such innovation promises welcome relief.
The AquaRenu team's pilot product is a grey-water irrigation system that aims to reduce water use in both residential and commercial properties.
According to Professor Neil Armitage, director of UCT's Urban Water Management research unit, "By far the most water – 55.5% in 2015/16 – is used by the residents of Cape Town's leafy suburbia – a lot of which goes into keeping the gardens looking good, filling swimming pools, etc."
The AquaRenu system collects grey water from washing machines, baths, showers and basins, which can be used to irrigate gardens.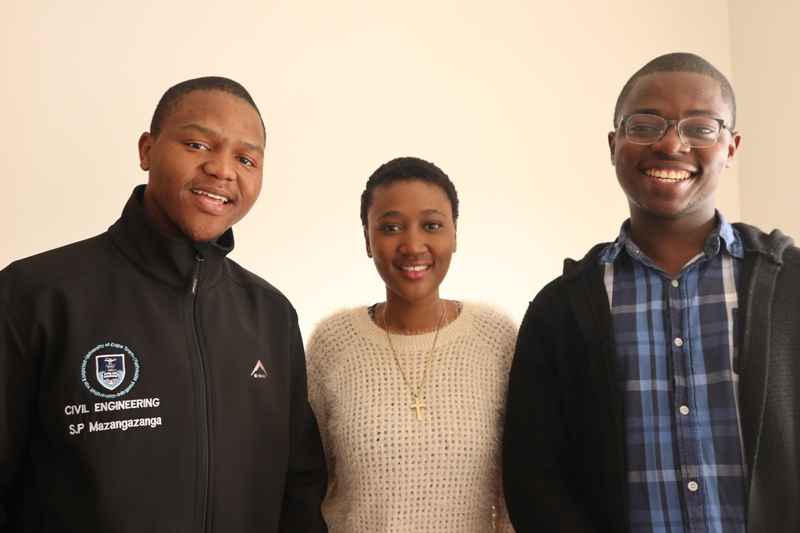 Innovation for sustainability
Nkomo partnered with fellow civil engineering student Sesethu Mazangazanga, Njabule Gule, who is studying business management, and Monica Masetola, a final-year student at Vega.
"We want to make the grey-water and rainwater harvesting systems affordable for the average South African household."
"I work with a team that is passionate to be part of the solution and is always willing to give a hand to provide South Africa with new solutions to the water issue," Nkomo said.
The team hopes their product will become a standard feature in typical South African homes. And indeed the unit has already been embraced by homeowners in both Cape Town and Johannesburg.
"We want to make the grey-water and rainwater harvesting systems affordable for the average South African household, while delivering a service that is comparable to other expensive manufacturers," Nkomo said.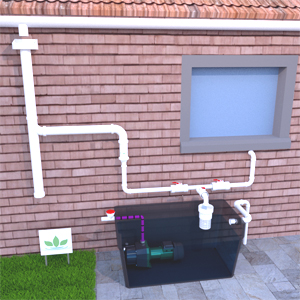 Use 80% less water
The team is working with contractors in Mpumalanga and installing their grey-water units in several schools in the area. But they plan to expand their offerings.
"The area we currently specialise in is grey-water irrigation, and part of our near future design is harvesting rainwater to reduce water consumption in homes and businesses even further," he said.
Their latest design will utilise both rain and grey water for toilet flushing and running irrigation systems. These units would be ideal for large properties such as schools and residential complexes.
This design, coupled with their original grey-water unit, promises to reduce water consumption by up to 80% per month.
Each system comes with a biodegradable conditioning laundry gel, allowing users to safely irrigate their gardens with washing-machine water.
---
This work is licensed under a Creative Commons Attribution-NoDerivatives 4.0 International License.
Please view the republishing articles page for more information.
---