UCT's Centre for Innovation in Learning and Teaching (CILT) celebrated their many successes in the digital education space at an event on 7 June.
The gathering recognised three important milestones in online education at UCT: the completion of 12 massive open online courses (MOOCs), the building of the One Button Studio – an automated digital media facility for creating educational videos – and the launch of the formal online education project.
"We want to particularly acknowledge, Max, your role in all of this," said CILT director Associate Professor Laura Czerniewicz to UCT Vice-Chancellor Dr Max Price in her introduction to the event.
"When you came to UCT, you said you were going to work, and focus attention, on online education … You've really put your money – and your support – where your mouth is."
"UCT's MOOC project has been remarkably successful."
In the last three years 200 000 people have signed up for UCT MOOCs, Czerniewicz reported. On average, 700 people join one of the eight courses available on Coursera every week.
UCT's first two MOOCs, Medicine and the Arts: Humanising Healthcare and What is a Mind? are now in their eighth offering on Future Learn.
UCT's MOOC project has been remarkably successful, noted Price.
"Of course, that's largely due to the individual rock stars who've conceptualised them, who've done the lectures, and who have such an engaging style. And we are really lucky at UCT to have so many of you.
"Most of us are teachers because we want to affect people's lives, and we want to share our knowledge and change the way they think."
MOOCs offer opportunities to do this on a scale that was previously unimaginable, he said.
"It's also, obviously, a way in which we fulfil our social mission of making education accessible."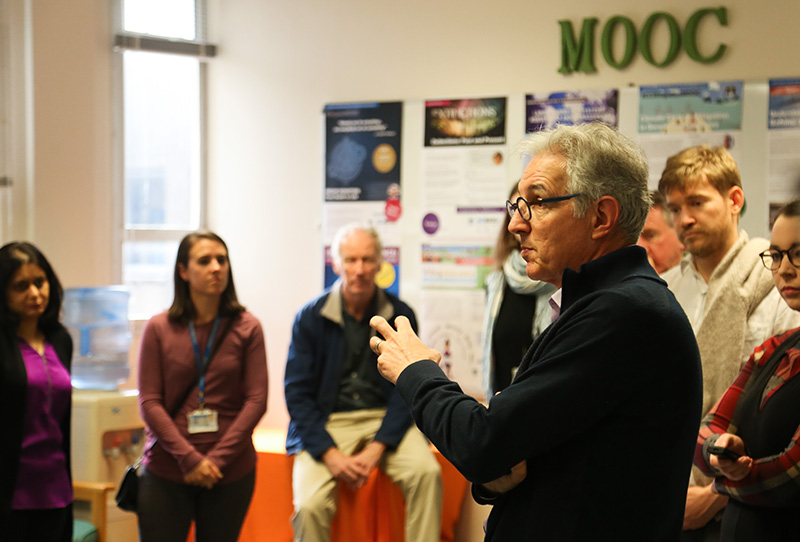 Disrupting education
Reflecting on his first few years at the helm of the university, Price recalled the collective anxiety of vice-chancellors regarding the future of the residential university in an era of online learning.
"I must say, in 2012 that is what I lost sleep about," he said. "We would be at risk, in my view, of becoming complacent if we think it isn't still coming.
"There will, I am sure, always be a place for a residential university. What we offer is an education that goes way beyond the curriculum in the classroom.
"But what we need to be sure about is that we are also doing the online … [and] ensuring that this new generation, which wants to learn off of a tablet and collect material in different ways, is able to do that."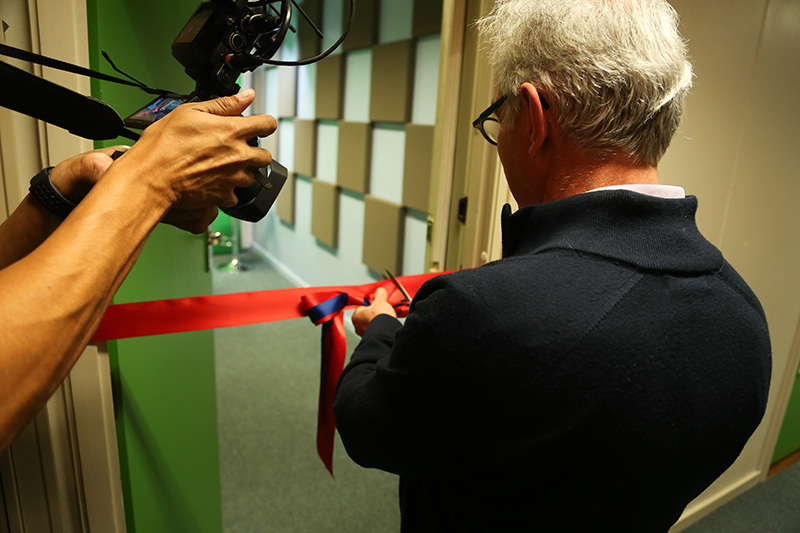 Entering mainstream teaching
Despite the official, VC-supported 12-MOOC programme having ended, CILT is still creating MOOCs.
"What's been particularly gratifying is that the expertise that was built up making those MOOCs is now being channelled into the formal, credit-bearing courses and into the formal online education programme," Czerniewicz said.
This work will be made ever easier with the addition of the automated video-recording facilities housed in the One Button Studio.
The project was a collaboration between CILT's Digital Media Unit and its learning technologies team, and will open officially in August this year.
"The One Button Studio is UCT's investment in blended and online learning capacity."
"The One Button Studio is UCT's investment in the blended and online learning capacity," said the head of the Digital Media Unit, Nawaal Deane.
True to its name, the studio can be controlled using a single button, and comes complete with camera rig, teleprompter, greenscreen backdrop, and accompanying lecture slides. The studio is available to support all UCT blended and online courses.
After scheduling a slot in the studio, an educator simply needs to prepare their lecture materials and arrive to record. Once in studio they just attach a lapel microphone, face the camera and press the button to record.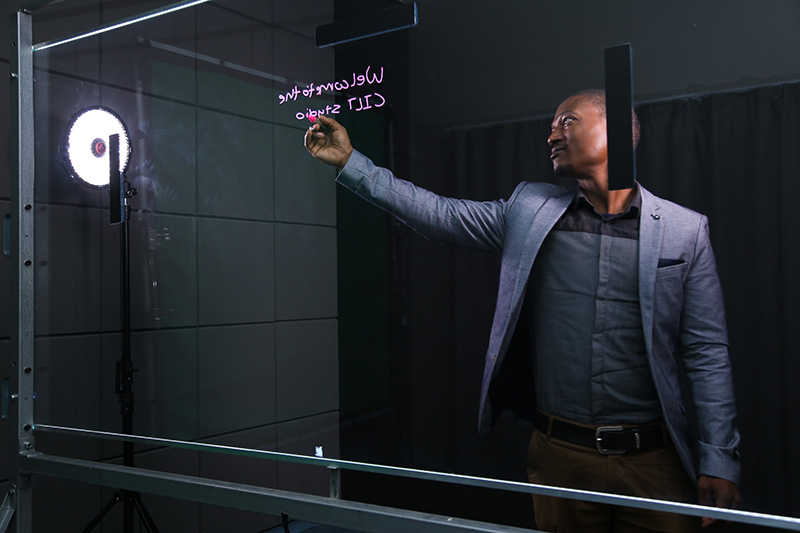 As easy as pushing a button
"It's an automated video recording studio ... If you push the button, it basically sets the entire recording up for you," Deane explained.
As the system is fully integrated with Vula, the videos will be automatically stored in the user's Vula profile. These can be edited as required with the freely available OpenCast editing software.
"It is as easy as clicking a button."
"Now I know this sounds amazing, and very difficult. But part of our process is also to train academics, and that's what we'll be doing at CILT," Deane continued.
"So if you are an academic, and you want to go online, and you don't have the tools, you don't have the knowledge, you don't have the equipment – you book it with CILT and you come in here.
"We are very keen on working with academics to use the space, so we don't expect you to walk in here and do everything by yourself. But it is as easy as clicking a button."
---
This work is licensed under a Creative Commons Attribution-NoDerivatives 4.0 International License.
Please view the republishing articles page for more information.
---