It is tempting to start a piece about fracking research with a 'groundbreaking' pun, but such is Emeritus Professor Cyril O'Connor's way with words that such tomfoolery is not needed to broach such a complex subject.
O'Connor, who has been with UCT's chemical engineering department for decades, recently chaired an Academy of Science of South Africa (ASSAf) / South African Academy of Engineering (SAAE) panel on fracking – a process in which water is blasted at extremely high pressure into underground rocks to release natural gas. The panel's 380-page report recommended that government resists the temptation to allow companies to dive into exploring for shale gas in the Karoo by fracking until the necessary preparations had been made – both legislative and technical.
There is at present no clear estimate of how much gas is buried underneath the Karoo's semi-desert ground, but some while ago "a US report came up with numbers in excess of 400 trillion cubic feet [tcf]".
But most of that gas is not exploitable. First, it's too shallow (it would be highly irresponsible to frack at depths shallower than 1.5 kilometres), so the risk of gas escaping into groundwater is too high. Second, much of the gas lies in protected areas.
"There's the Square Kilometre Array Area, which by an act of Parliament does not allow fracking within 30 kilometres of the boundary. And second, there is a proposed UNESCO World Heritage Site roughly in the south-western Cape, on the western fringes of the Karoo."
It is more likely that the estimated quantity of exploitable gas is about 20 tcf, which could, using combined cycle gas turbine technology, contribute significantly to South Africa's annual electricity consumption, according to O'Connor. But it is worth noting that the Mozambique Channel, for instance, has been estimated to be good for about 400 tcf.
"If you brought in that gas in from Mozambique, 20 tcf in the Karoo, quite frankly, is insignificant."
What counts against that option, however, is the very high price of piping gas, which some estimates put at US$1 million per kilometre over almost 1 500 km.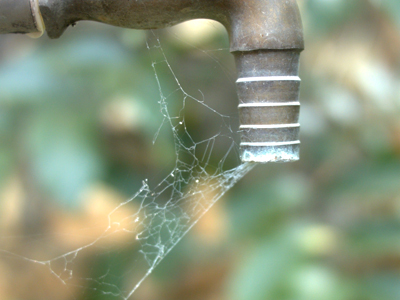 At what cost to the environment?
Sinking one well could consume the equivalent of between four and five Olympic swimming pools of water, said O'Connor.
"In a way, it's not a lot compared to how much agriculture uses," he said, but understandably that doesn't address the issue that activists are concerned about, which is that there is so little water in the Karoo. There are also concerns about the quality of the "flowback" water produced during fracking.
The question then is where the water is going to come from, and the thinking is that deep-level saline water could be used. Recent experiences in the US suggest that there may be significant reserves of saline water at fracking depths, which could be used in the process.
Regarding the full environmental cost, O'Connor is firm in his belief that the only way to argue from a position of knowledge about this was to put in the hard yards and come up with the data.
Baseline studies of the existing environment in the Karoo are the only way to know with some degree of certainty whether negative environmental impacts occurred subsequent to fracking. For example, determining the current state of health of the human and livestock population, the natural occurrence of methane, the quality and quantity of potable water available and the air quality in the Karoo, prior to fracking commencing, is critical since that would be the benchmark against which any litigation would be measured. South Africa is in a unique position to do this – it has seldom been done with rigour elsewhere in the world.
The legislative environment
In its engagements with the national Department of Science and Technology, the ASSAf panel cautioned that talk about technical readiness had to be contextualised against the existing legislative environment.
"If you are going to do it properly, you need to ensure you've got the right rules and regulations in place to ensure that people comply with international best practice, and although we have parts of such legislation in place this needs to be coordinated across all relevant government departments.
"A good example of why we aren't ready for this, is that [in October] the Eastern Cape High Court came down with a judgment that the Minister of Mineral Resources, was out of line to declare that we could begin fracking, because he hadn't yet consulted with the Department of Water and Sanitation, with the Department of Environmental Affairs, and so on."
This, said O'Connor, highlighted an important point: the government needs to establish a "one-stop shop" for any companies that want to get involved in fracking.
"Otherwise you're going to have to go to the Department of Water and Sanitation for a water permit, to the Mineral Resources Department for a mining permit; the Department of Environmental Affairs to do environmental impact assessments … so legislatively we are not yet in a good place to begin this."
He indicated that the Parliamentary Portfolio Committee responded positively to this proposal.
Are we technically ready to start fracking?
In terms of technical readiness, the panel recommended that the government, without further delay, begin to carry out baseline studies (as mentioned above).
Besides the lack of a suitable legislative environment and still-to-be-conducted baseline studies, O'Connor observed that no South African university produces the petroleum or reservoir engineers to properly implement fracking. So South Africa would need to send people overseas to train or set up centres of excellence.
Apart from the skills gap, another example of our readiness level is that South Africa doesn't produce the quality of cement needed when sinking a well or the quantity of metal casings to line the well walls, said O'Connor.
"There's a lot of work that still needs to be done before we believe we can begin to exploit this."
Is it even necessary?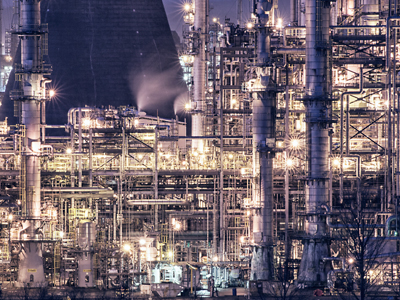 But moreover, O'Connor questioned whether fracking was needed at all.
"The [proposed] Inga hydroelectric power stations in the Congo could produce between 70GW and 80GW of power – with no CO₂ emissions!
"The whole of the African continent uses less than 100GW, so hypothetically the Inga Dam could produce enough energy for the whole continent."
The Department of Energy's Integrated Resource Plan shows that by 2037 – the year they project nuclear to come on board – wind and solar may well be able to produce the same amount of energy as nuclear power at a competitive price.
"The price of wind and photovoltaic [energy] is dropping all the time. So technically you may get yourself ready [for fracking], but economically, does it make sense? I don't know. In summary, fracking is an entirely safe process if carried out using globally acceptable best practice, monitored and regulated by competent technologists, and implemented by properly trained reservoir engineers. Whether it is economically the most appropriate option to pursue to add to South Africa's energy mix is not yet clear."
---
This work is licensed under a Creative Commons Attribution-NoDerivatives 4.0 International License.
Please view the republishing articles page for more information.
---