Professor Valerie Mizrahi and Professor Carolyn Williamson have been awarded platinum and gold medals respectively by the South African Medical Research Council (SAMRC).
The SAMRC Scientific Merit Awards, which have spanned more than five years, recently recognised South Africa's leading medical researchers and scientists.
Mizrahi and Williamson, who are both full members of the Institute of Infectious Disease and Molecular Medicine (IDM), are jointly affiliated with the National Health Laboratory Service (NHLS).
A lifetime of TB research
Mizrahi, who is the director of the IDM, was awarded a prestigious SAMRC Platinum Medal for Lifetime Achievement. Only two of these are awarded to scientists each year for a lifetime of outstanding accomplishments in the field of health.
Awardees are recognised for the impact they have made in the spheres of local or global health, science and policy, or in clinical practice that impacts, in particular, the health of people in the developing world.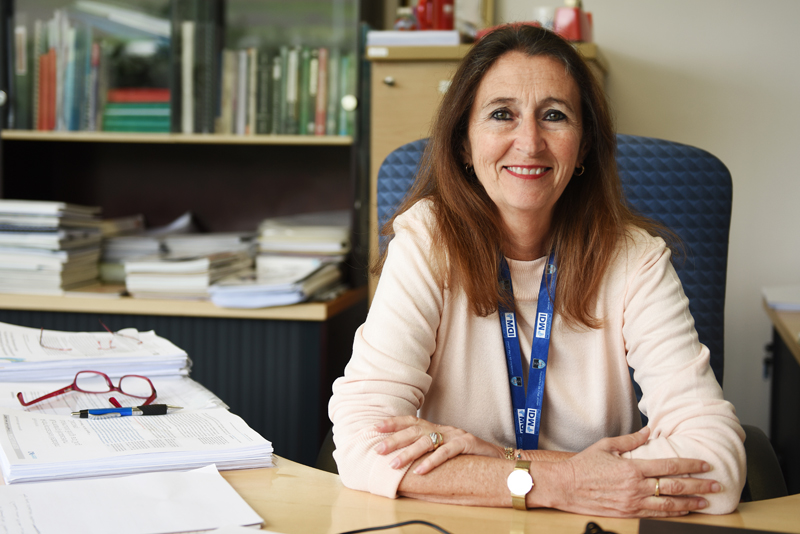 Mizrahi's research has focused on the aspects of the biology of Mycobacterium tuberculosis that are relevant to TB drug discovery, drug resistance and mycobacterial persistence. Her research group is particularly well known for its work in interpreting mechanisms of DNA metabolism and how these relate to the evolution of drug resistance in Mycobacterium tuberculosis.
Mizrahi has also carried out pioneering work on energy, cofactor and nucleotide metabolism. This has led to new TB drug targets being identified and validated, and has furthered the understanding of the mechanisms of resuscitation of Mycobacterium tuberculosis from states of impaired culturability.
Mizrahi was based in the WITS/NHLS School of Pathology from 1989 to 2010. In 2011, she moved to UCT to take up the role of director at the IDM. She is also the director of an extramural research unit of the SAMRC, and is the co-founder and co-director of a tri-institutional centre of excellence in biomedical TB research.
She has supervised or co-supervised 55 master's, PhD and postdoctoral researchers, some of whom have moved into leadership positions in TB research, both locally and abroad.
"I am deeply honoured by this award, which really belongs to the amazing people who have graced my lab over the past 28 years, in particular, my close friend and colleague, Digby Warner, with whom I run a lab at UCT," commented Mizrahi.
"I am especially grateful to the SAMRC for the long-term support to my research unit, which provided a stable platform for raising funding from other sources. I've been privileged to work at three great South African institutions: the NHLS, Wits University and UCT. I am deeply indebted to these organisations for the fantastic support that I've received during my career."
Developing an HIV vaccine
Williamson was awarded the SAMRC Gold Medal for Scientific Achievement for her work in HIV prevention. The gold medal is awarded each year to up to four established senior scientists who have made seminal scientific contributions. These contributions must have had an influence on the health of people, with a particular focus on those living in developing countries.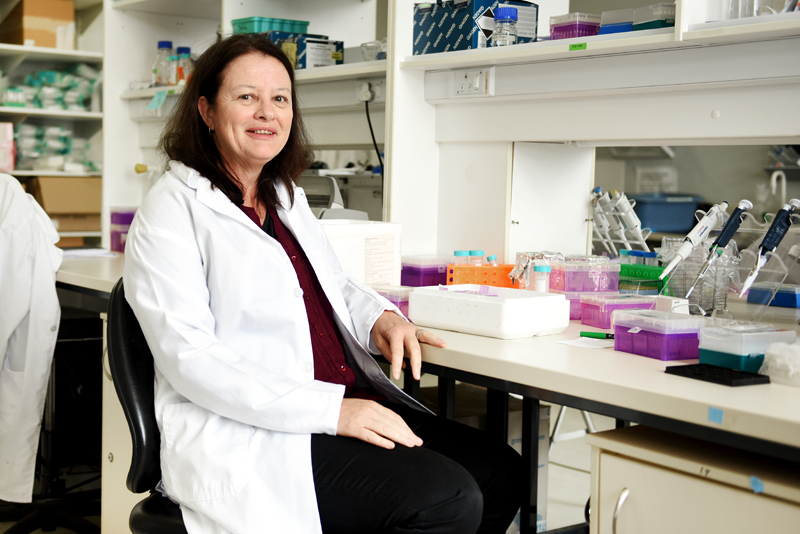 Williamson heads up the Division of Medical Virology at the Faculty of Health Sciences. She has made significant contributions to our understanding of the molecular mechanisms of HIV transmission, and to illuminating the characteristics of the transmitted virus. Her work demonstrates how these characteristics influence both the risk of infection and disease progression.
Williamson has also been involved in developing and testing candidate HIV vaccines. Her research aims to inform vaccine design.
Williamson is also a research associate of the Centre for the Aids Programme of Research in South Africa (CAPRISA). She currently supervises, or has supervised, 34 master's and PhD students, and has provided mentorship to a number of young investigators.
"I feel honoured to receive this award for my work towards finding an HIV vaccine. It is a tribute to the high quality work that is being done by the staff and students within my research group at UCT/NHLS, and great collaborations."
---
This work is licensed under a Creative Commons Attribution-NoDerivatives 4.0 International License.
Please view the republishing articles page for more information.
---