Following the official launch of ZivaHub on 24 October, UCT Libraries is the first academic library in the country to have a fully functioning open-access institutional data repository (IDR) available to its research community.
The new repository allows researchers and the institution at large to make research data findable, accessible, interoperable and reusable.
"We aspire to maintain our position as a leading academic library, firmly located in Africa," said Gwenda Thomas, the executive director of UCT Libraries, in her welcome.
UCT Libraries endeavours to be recognised locally, regionally and internationally, for its quality, innovation and sector leadership, Thomas explained.
"And today's launch is about celebrating a milestone in that innovation and sector leadership – that of the institutional data repository."
The move was motivated, in part, by the university's 2015­–2020 Strategic Plan, where UCT made a commitment to ensuring that its research is visible and discoverable.
UCT Libraries already plays a central role in enacting this goal, explained Thomas. It does this through open-access portals such as OpenUCT, as well as online digital collections. More recently, however, it has entered into the world of research data management support.
"We took the brave step within our strategic plan to say we actually want to implement research data services."
And part of that is to have a data repository where research data can be shared and published, she explained.
"I do believe that we are the first academic library to get the repository up, running and fully available now to the research community."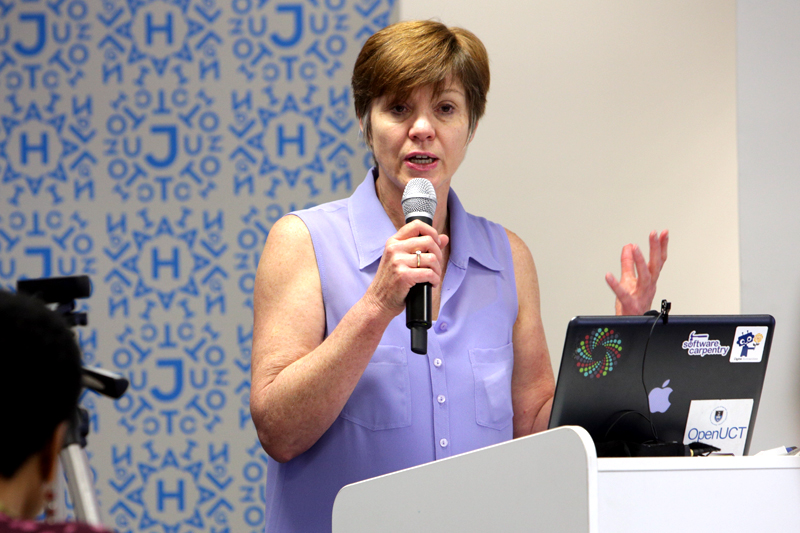 Why open data?
There are dual drivers behind the project. First is the need to comply with mandates from various funders, journals and organisations. The National Research Foundation (NRF) Open Access Statement of 2015 is one such example.
NRF-funded researchers and students have to publish their data as open access and UCT needed a mechanism to support that mandate, explained Niklas Zimmer, manager of Digital Library Services at UCT Libraries.
But the programme is not only about assisting researchers with compliance. The platform offers innovative benefits to UCT researchers, and will support them in raising the profile of their research outputs.
While the realm of open data may seem overly burdened by inaccessible terminology, in its essentials it is really quite simple, explained Zimmer.
UCT's institutional data repository is powered by Figshare for Institutions. It is an online platform, where researchers can upload the processed data that either directly supports their research, or that constitutes a research output in its own right.
It serves researchers in need of a repository to store and disseminate their data "as openly as possible, as closed as necessary". Importantly, the data on ZivaHub can be linked to published research findings hosted on other platforms, such as OpenUCT.
Once uploaded to the portal, research data can be made as open and accessible as is required. One could opt, for instance, for one's data to be entirely private – while enjoying the benefits of a persistent identifier, ie a Digital Object Identifier that is recognisably from UCT – or for data to be visualised live online, and fully downloadable.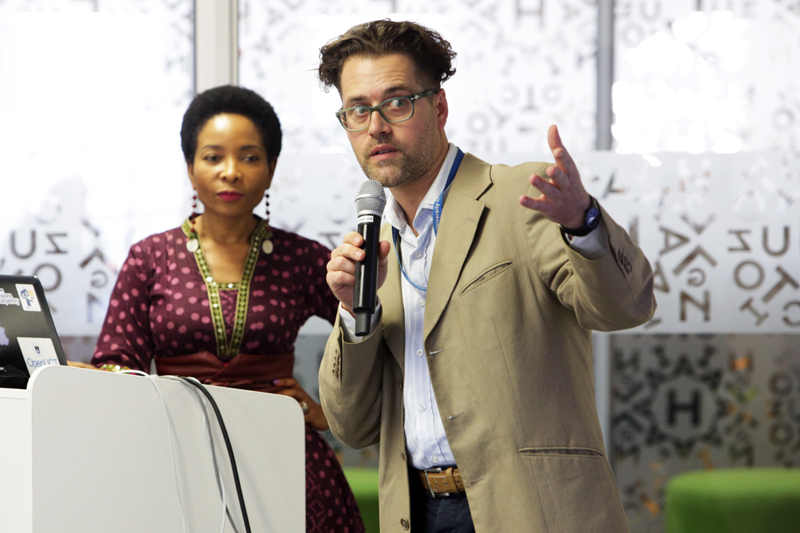 Increased citations
"They can validate and authenticate their research outputs, and more than anything, they can increase their citations. And we know how valuable that is to our researchers," explained Professor Mamokgethi Phakeng, UCT's deputy vice-chancellor for research and internationalisation.
"The more people that have access to your data and your publications, the more your work gets cited and used."
This is incredibly valuable for researchers applying for ratings or funding. It also provides opportunities for this research data to be validated and replicated.
Moreover, the sharing of data will reduce duplication of effort. Researchers will no longer have to collect or create data that already exists.
For the public good
The platform allows for efficiency, transparency and democratic control, the importance of which cannot be understated, especially in a country like South Africa, asserted Zimmer.
As more open data sets become available, the public will increasingly benefit from this research. And indeed, as this work is publicly funded, it should be considered a public good, he added.
Figshare for Institutions
With UCT having opted for Figshare for Institutions, instead of the free figshare.com service, researchers will not be limited by space constraints. They are also afforded a great deal more control in terms of how their data will be disseminated.
Figshare for Institutions also allows for a number of other vital functions, such as curation. This means that UCT Libraries is able to delegate curation functions to designated individuals across campus in assisting researchers wanting to share data, by uploading and managing on their behalf.
Such a level of control and support is not possible with the free figshare.com platform, explained Zimmer.
ZivaHub: Open Data UCT
The team challenged the UCT community to name this new platform.
The winner was student Thandeka Chehore, who submitted the name ZivaHub, together with the tagline Open Data UCT.
Ziva is a Shona word meaning "to know", Phakeng explained. "We are not just a South African institution. We are an African institution. And we wanted to foreground our African identity.
"Whether you are in Cambodia, the UK or Mauritius, ZivaHub says: 'I'm African. I like being here. And this is about knowledge. This is about Open Data.'"
ZivaHub is available to all students and staff at UCT.
For assistance with using the UCT IDR platform, consult the Figshare for Institutions user guide, or contact the Digital Curators at UCT Libraries' Digital Library Services department for further assistance.
---
This work is licensed under a Creative Commons Attribution-NoDerivatives 4.0 International License.
Please view the republishing articles page for more information.
---