Artist Margie Britz brings her latest work to the Irma Stern Museum this October.
Britz, who was raised in the semi-desert region of the Free State, has worked as an artist in Norfolk, England, for many years.
But her latest exhibition, "Here and There", is concerned with the geographies of both.
While rooted in the arid landscape of her childhood, Britz's latest work takes in the geology of the glacial moraines found in her other home on the coast of Norfolk.
She endeavors to bring these opposites together and to consider how each extreme contains the other: the micro and the macro, the local and the universal, complexity and simplicity, here and there.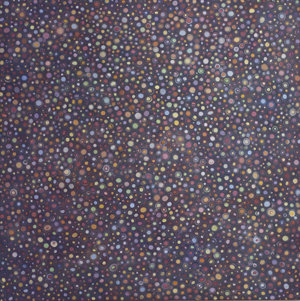 "I make use of an organic geometry to explore the order in the disorder and the disorder in the order of the natural world," Britz comments of her work.
Many of the works on exhibit contain found-earth pigments such as mud, chalk clay and sand. Once combined with paint, these pigments are poured onto canvases covered by arrangements of stones and pebbles collected from Norfolk beaches.
Britz takes her lead from these items of the earth. Her work is as much determined by the fluidity of the liquid as by the existing marks of the stones.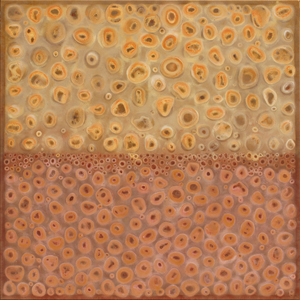 By imitating the geological progressions that created these two very different landscapes, and by physically integrating elements from those landscapes into her work, Britz hopes to tap into the essential nature of these geographies.
And remind us of the building blocks out of which everything is made.
The exhibition includes an installation created in collaboration with Cape Town artist Nicolaas Maritz.
It has been made possible by an Artists' International Development Fund grant, jointly funded by Arts Council England and the British Council. Its aim is to help artists living in Britain develop connections in other countries.
"Here and There" will be on show at the Irma Stern Museum until 31 October. There will be an artist's walkabout on Saturday, 7 October, at 11:00.
---
This work is licensed under a Creative Commons Attribution-NoDerivatives 4.0 International License.
Please view the republishing articles page for more information.
---