The "it's" in the headline is an exhibition at UCT's Irma Stern Museum, the product of the imagination of Pretoria-born artist Nicolaas Maritz.
The UCT-trained artist's vividly coloured artworks can be found across South Africa's gallery circuit, and he has received recognition for his illustrations of children's and other books, notably two American illustration awards.
Running from 8 to 29 July, Sortilegium's sculptures, paintings and prints hark back to ancient divination-by-chance rituals, or sortilege, which are still practised in some places.
Romans and early Christians used a version of the ritual to obtain guidance from their holy books – after concentrating their minds, the believer would randomly open pages in the hope that their page-turning would be led by divine will.
Although it was regarded as a form of sorcery, Emperor Augustine sanctioned its practice, provided that it was not done for worldly or evil ends. The motive behind the sortilege was said to distinguish the good from the bad.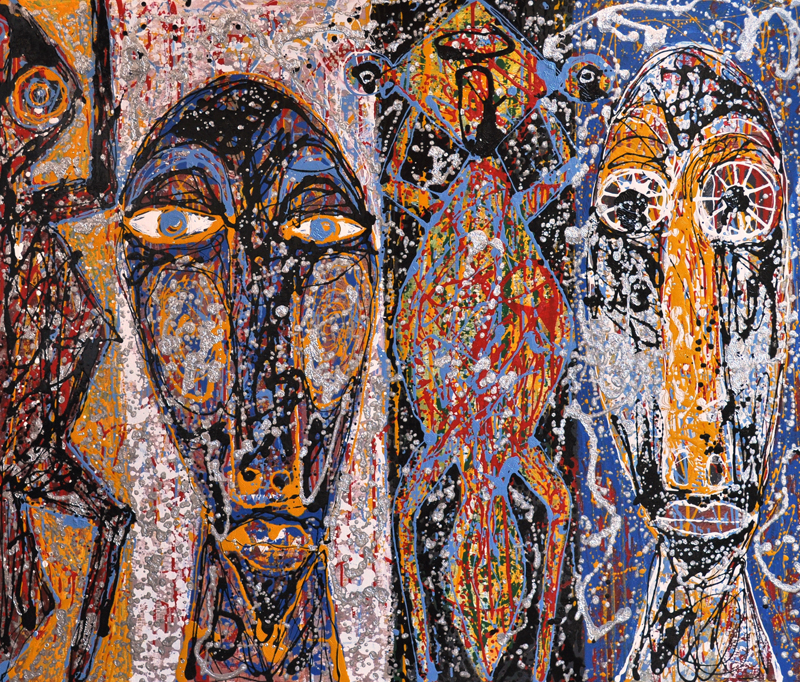 Maritz, who has lectured in art and design at the universities of Cape Town and Stellenbosch, describes the exhibited pieces as "all exercises in gestural chance, divination through colour and texture, and a painterly sortilege of sorts".
The exhibition will run from 8 to 29 July at UCT's Irma Stern Museum with a walkabout on Saturday, 22 July, at 11:00.
---
This work is licensed under a Creative Commons Attribution-NoDerivatives 4.0 International License.
Please view the republishing articles page for more information.
---