Under the umbrella of the new UCT Careers Festival, the UCT Careers Service has hosted its first Student Entrepreneurship Week (#SEW2017).
Between presentations from a number of student entrepreneurs, an entrepreneurial marketplace and a day-long entrepreneurship boot camp, the week brought the efforts of many future business leaders to the fore.
Student Entrepreneurship Week was aimed at empowering students, showing them that entrepreneurship is a viable career option, and helping them to identify their entrepreneurial selves, explains David Casey, director of the Careers Service.
The need for such a consolidated drive has become all the more apparent over the years.
"If you have an idea, you're not an entrepreneur. If you go and you test the idea, then you're an entrepreneur."
"For the past three years we've been prototyping an entrepreneurship business game called Flux," says Casey. Flux generated a great deal of positive feedback. This sort of activity was clearly something that students wanted, and needed.
Moreover, students have been approaching Careers Service, which already evaluates student CVs, with requests to have their business plans reviewed.
"It's about a community, or a movement, that we need to create to educate students around entrepreneurship. But also to allow them to take their ideas to the next step and incubate," he says.
The plan is to centralise entrepreneurship activities from across faculties and present these as a career development option at the centre.
Am I an entrepreneur?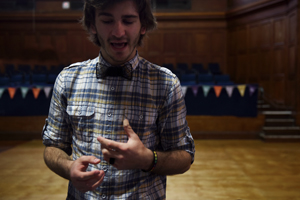 The week kicked off with a speaker session entitled: "Am I an entrepreneur?"
Students Ntsako Mgiba (Jonga) and Shivad Singh (Presto Academy) and alumnus Bianca Hansen (ReplicART) spoke about their entrepreneurial journeys and provided essential start-up tips for their fellow students.
"Right now I am terrified every single day and am still clueless. Don't think that when you start a business you know everything. You don't," says Hansen.
"If you have an idea, you're not an entrepreneur. If you go and you test the idea, then you're an entrepreneur. Then you're starting the journey," she explains.
"I think the one qualification to become an entrepreneur is that you're a living human who experiences problems," adds Mgiba.
We experience problems every day, he explains.
"And then we leave it for someone else to solve, right?"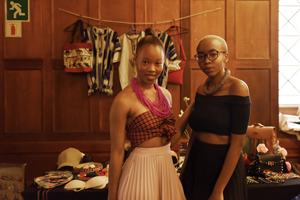 The graveyard of ideas
Everyone has ideas, but few act on them. There are as many unacted-upon ideas as there are tombstones in any graveyard, warns Singh.
It is being willing to take the first step that is most important. You need to show initiative, he says, recounting his first entrepreneurial endeavour: selling second-hand Beats by Dre headphones.
"Just take the first step ... Take the next step. Each time, take the next step."
You need to know that things will probably not work out the first time, and be okay with that. Take feedback and change the things that do not work.
You also need to be willing to let your business evolve. Over time, Hansen's pop-up ReplicART gallery progressed into a tool designed to teach creative ways of thinking in the classroom, through analysing art.
Follow your conscience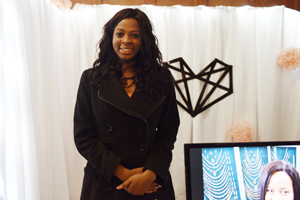 "All business that starts today needs to be [socially] conscious," says Hansen.
Your business has a higher chance of being socially engaged if you start off with a problem you would like to address, advises Mgiba.
"I think a lot of the time we are so quick to rush to the solution. You probably had a solution to a problem you weren't 100% sure everyone faces. Spend some time in that problem. Figure out the root cause behind that problem," he says.
The problem Mgiba hoped to tackle was access to security. While he was visiting an aunt in a township in Witbank, her property, and several of her neighbours' properties, were broken into. All of their valuables were stolen.
"Security, for me, was on a justice level. So it actually broke my heart that people can't afford to be safe … At the end of that day, I got to leave my aunt's place in Witbank. She had to stay there. And how many other versions of my aunt exist out there, who are not safe?"
This is how he came up with the idea behind Jongo, a device linked to a smartphone application that allows for real-time crime reporting, to enable communities to protect themselves.
The motivation behind the business is essential, he says. When things get tough, it will drive you forward.
How do I get capital?
"I think sometimes it looks like you'll need lots of resources, because you are thinking of the entire problem ... as opposed to finding that MVP [minimum viable product]," says Mgiba.
When you look at a problem in its entirety, it can be difficult to know where to start.
"If you work with [an MVP], and share your idea with people, a lot of the time people will want to add resources.
"Right now I'm so convinced that there is no shortage of money out there to fund ideas," he says.
It's just a matter of convincing people to support you.
Share your ideas. Get feedback. You might just share them with the right person, he advises.
---
This work is licensed under a Creative Commons Attribution-NoDerivatives 4.0 International License.
Please view the republishing articles page for more information.
---