Alumnus and multimedia journalist Shaun Swingler has won the first Encounters Youth Jury EYE Award for Nanlaban, his short film (less than 20 minutes) on Philippines president Rodrigo Duterte's controversial war on drugs. Second prize went to another alumnus, Jessie Zinn, for her film Can I please go to the bathroom?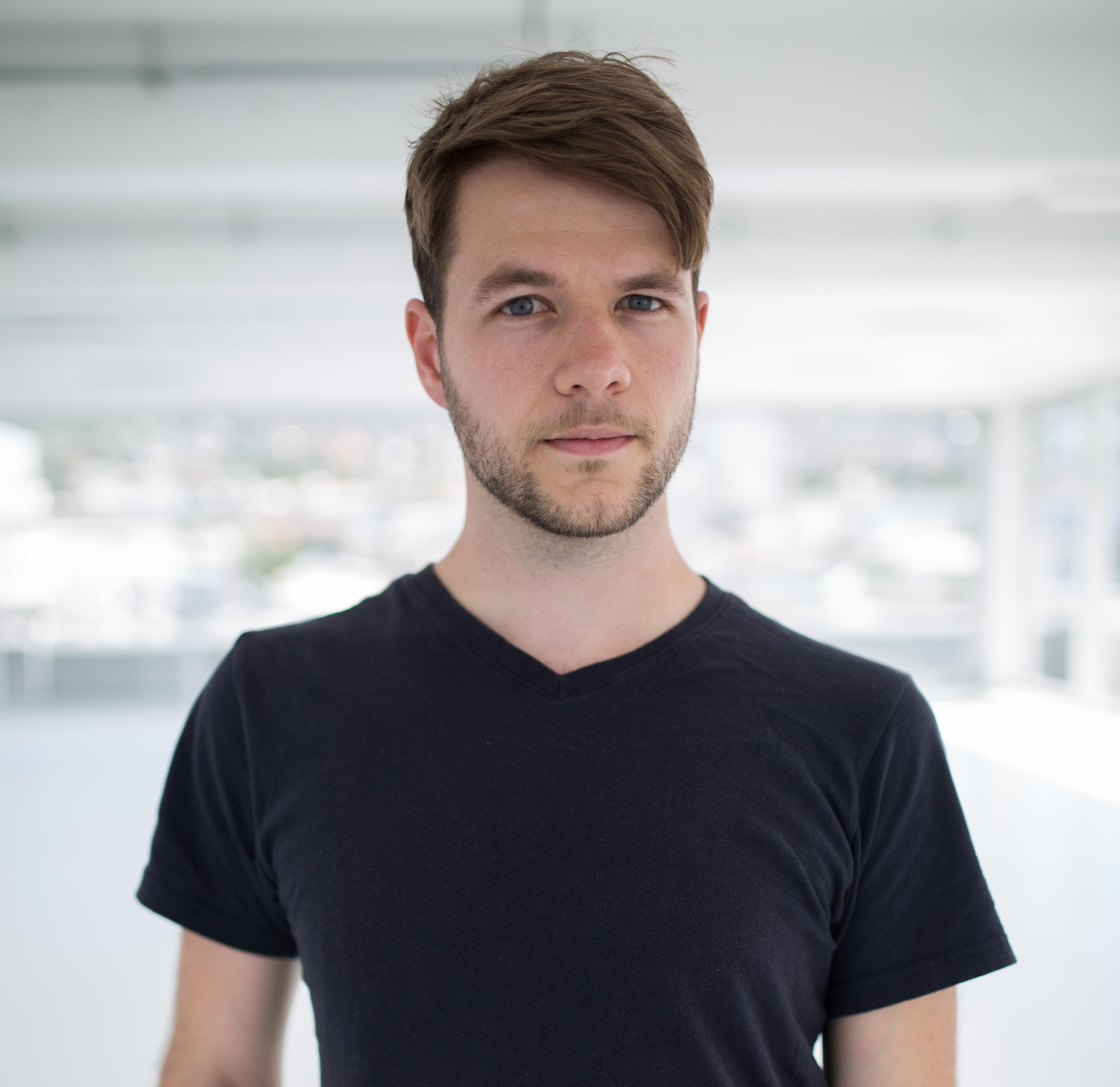 The jurors described Swingler's work as "a brave and thought-provoking story, which was seamlessly put together. The fact that the filmmaker went all the way to the Philippines, found this story and then committed to telling it, is really admirable. It was beautifully composed, had great quality camera work, which was complemented by a good grade. We were blown away by this film, and hope to emulate, and keep up this quality of work in South Africa." Swingler spoke to our staff reporter.
What and when did you study at UCT?
SS I did a BSocSci in philosophy and psychology between 2008 and 2010.

Please sketch a brief timeline of some of the projects you've been involved in since graduating.
SS Since graduating, I've been involved in photo, video and written projects for publications such as The Guardian, Al Jazeera and VICE among others. Locally I produce work primarily for Chronicle and Daily Maverick. I've worked on a wide range of projects, but have found that my interests have naturally gravitated towards covering social issues in South Africa and abroad – particularly stories involving crime and conflict. I've covered topics as varied as illegal diamond mining, mercenarism, illegal street racing, the South African porn industry, gangsterism, farm murders and township vigilantism. Some standout projects in the last few years include co-authoring a best-selling book with eNCA's Karyn Maughan on Johan Kotze, the so-called 'Modimolle Monster'; reporting on post-conflict rebuilding in Gaza in 2015; long-term gang-related stories for local and international media; Casualties of Cola, an in-depth investigation into unethical labour practices by SABMiller and its subsidiaries done with colleagues Richard Poplak, Diana Neille and Sumeya Gasa, for which we were awarded the 2016 CNN Multichoice African Journalist Award in the business category; and conflict-related health reporting in Central Mozambique during the most recent flare-up in tensions between Frelimo and Renamo in January this year.
What are you busy with currently?
SS On a daily basis I report for Chronicle and Daily Maverick. One story I'm currently working on for them with writer Kimon de Greef is about sex trafficking in Cape Town. Another story I've just completed photographing for VICE magazine is on a vigilante group in Kimberley, with writer Christopher Clark. There are a few longer film projects too.
You've done some gritty work on the drug gangs on the Cape Flats. Was there a natural interest in what has been happening in the Philippines since President Rodrigo Duterte began his bloody campaign against addicts and pushers?
SS Yes, there was definitely a common interest that linked the two. I think a lot of the damaging social effects of drug abuse are a result of the way drugs are policed around the world. This becomes clear when so-called 'wars' are waged on drug users. These 'wars' often just exacerbate the circumstances that led to high rates of drug abuse in the first place. The Philippines was the latest example in a long line of 'drug wars' across the globe and I felt it was really important to document the story as thoroughly as I could.
You went to the Philippines to investigate and film this. How difficult this was, logistically and from a personal perspective?
SS Logistically it was a very difficult story to do. It was important for me to tell a story that focused on the human cost of this war – focusing on the people who were left behind in these killings. Language was a big barrier and I relied heavily on my fixer, Guill Ramos, to translate interviews for me and help me get in contact with the people I wanted to speak to for the film. I also relied a lot on my Filipino friend and journalist Jeff Canoy who helped me with contacts and let me sleep on his couch for a month. Manila is also not the easiest city to work in. It often hit 40°C and 90% humidity, rained constantly, and the traffic in the city made getting to crime scenes quickly a nightmare. While I was there, during the peak of the war, an average of 35 drug-related killings occurred each day. My journalist colleagues and I could easily report on four to five scenes a night, most often with two or more fatalities per scene. Personally, it was difficult to be confronted daily with the relentless violence of Duterte's drug war and it definitely took a toll while I was there. I was fortunate to be able to leave the violence after a month, but for many of my Filipino colleagues reporting on the drug war it is still a daily reality.
What is Nanlaban?
SS Nanlaban is a Tagalog phrase meaning 'resisted arrest', which is commonly used by police to justify the killing of drug suspects.
What affected you most about this story? Perhaps there was one scene or event that stood out for you.
SS One of the characters in film, Maria, is emblematic of the problems associated with Duterte's heavy handed approach to drug enforcement. She lives with her family in the fishing town of Navotas, a small, predominantly working-class area in the north-west of Metro Manila. In the space of one week, both her sons were gunned down by police − killing the only bread winners in Maria's family. On top of the emotional trauma of losing her two sons, she was also faced with the financial burden of burying them. Funerals in the Philippines are costly but a cultural necessity. She was sadly unable to gather the money needed, which resulted in one of her sons being buried in a mass grave − a service offered by some funeral parlours when their clients cannot afford to pay.
Much of your work covers the dark side of society. What motivates you to cover this kind of story?
SS I don't have a simple answer for this but part of it is motivated by the importance of many of these stories that are occurring on the fringes; and it can feel very rewarding when I'm able to tell one of these important stories from a challenging environment.
How gratifying is it then to have won the Encounters award for this film?
SS It is an incredible feeling to be recognised by such a fantastic festival, especially after the months of work under difficult circumstances to make this film a reality. What I hope it will also do is amplify the message in the film and bring more attention to what is going on in the Philippines right now.
Where to next in your work as a documentary maker?
SS I have a few story ideas which I'm seeking funding for and that I'm very excited to start working on in the next few months. One of them is a plan to return to the Philippines to document the conflict flaring up in the southern city of Marawi between the Filipino government and the ISIS-linked Maute rebels.
Are there any other comments or observations you'd like to add?
SS Any project like this is collaborative effort and would not have been possible without the team that worked on it: Bernard Kotze, who worked on the music and motion graphics, Diana Neille, who produced the film, Guill Ramos and Rodney Ramos for their logistical support, and Jeff Canoy for his expertise − and couch.
Note: The Backsberg Audience Award for best local film at this year's Encounters South African International Documentary festival went to UCT alumnus and up-and-coming Johannesburg director Aliki Saragas for her film Strike a Rock. Saragas graduated in 2014 with a Master's in Documentary Arts (Documentary Production). Saragas's film follows the stories of a group of often forgotten women fighting for justice after the massacre at Marikana.
---
This work is licensed under a Creative Commons Attribution-NoDerivatives 4.0 International License.
Please view the republishing articles page for more information.
---