University of Cape Town alumnus Dr Ian Little is flying the flag for South Africa as he has recently been awarded as one of the winners of the 2017 Whitley Awards, or global 'Green Oscars'.
The ceremony was held on 18 May at The Royal Geographical Society in London. Hosted by Tom Heap, the Whitley Awards were presented to the winners by Whitley Fund for Nature patron HRH The Princess Royal, in front of over 500 guests.
Dr Little was awarded alongside six other international conservationists, working on projects like the reduction of deforestation in Karnataka's tiger corridors in India, and securing and expanding marine reserves along the Turkish coastline.
For his conservation project titled 'Custodians of South Africa's threatened grassland biodiversity', Dr Little was awarded £35 000, or nearly R600 000, in funding to help upscale his project.
According to Sir David Attenborough, a Trustee of the Whitley Fund for Nature, "It is now more important than ever to invest in those working to protect our planet."
And this is exactly what Dr Little's work is dedicated to.
Custodians of South Africa's threatened grassland biodiversity
The project has seen Dr Little working on securing a legally protected grassland habitat corridor across the Drakensberg escarpment in order to conserve strategic water sources and grassland wildlife.
He works as the senior manager of habitats for the Endangered Wildlife Trust (EWT), interacting with farmers and tribal leaders to build capacity for sustainable farming and introduces improved management practices, such as less intensive grazing and burning regimes to decrease pressure on grasslands and boost productivity.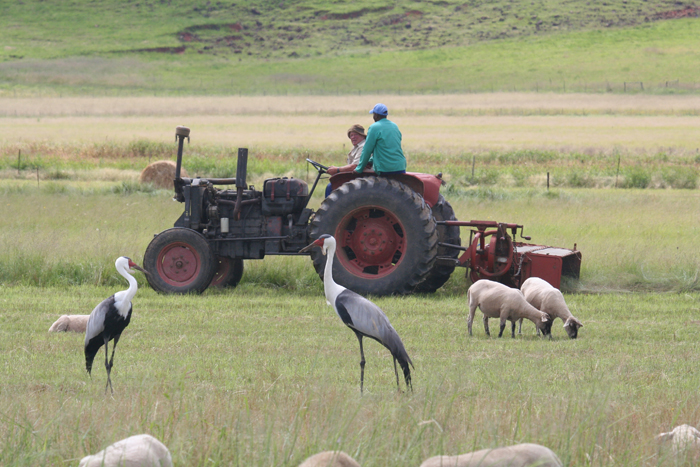 According to EWT, Dr Little "has already secured 60 000 hectares of grassland for conservation purposes, a figure he plans to increase with his Whitley Award by creating a corridor of legally protected areas linking with others along the escarpment.
"In doing so, he will safeguard these grasslands and the important source of freshwater they provide.
"Demand for fresh water is expected to outstrip supply in South Africa by 2025."
The Eastern Great Escarpment of South Africa provides catchment services for three of the country's largest rivers, making it a vital source of water for cities such as Durban and Johannesburg in one of the world's most arid nations. As the world's third most biodiverse country, these grasslands support a plethora of plants and animals found nowhere else, including golden moles and the sungazer lizard.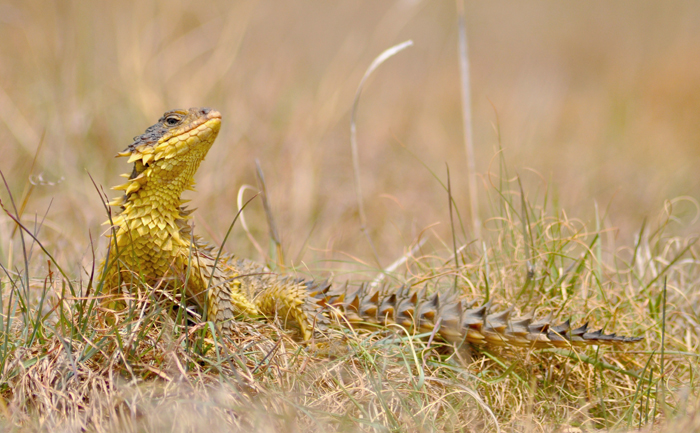 "Despite their importance, less than 3% of grasslands in South Africa are protected," according to the EWT.
Intensive livestock farming, coal mining and gas exploration are inflicting untold damage – with fracking now an imminent threat.
Green Oscars
The Whitley Awards are awarded annually by the Whitley Fund for Nature to recognise and celebrate effective national and regional conservation leaders across the globe. The awards are among the most high profile of conservation prizes, and are affectionately known as the 'Green Oscars'.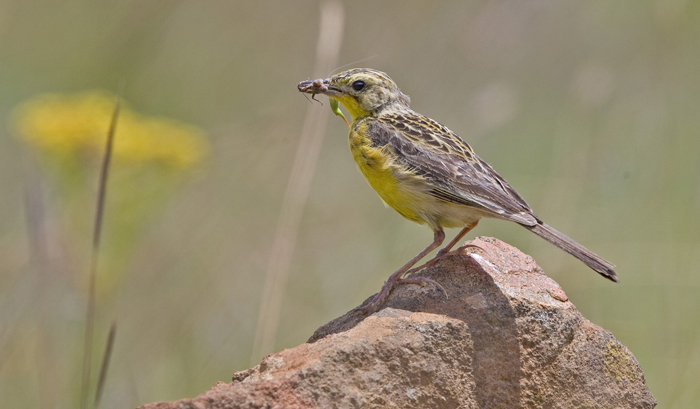 According to Edward Whitley, founder of the Whitley Fund for Nature, it is the organisation's "focus on conservation success stories which give us a reason for optimism. The awards ceremony is about recognising progress – winning those small battles which cumulatively equate to change at the national level.
"In addition to the financial benefit of winning an award, winners receive professional communications training to turn scientists into ambassadors, so they are able to communicate effectively with the public and inform change at the political level."
---
This work is licensed under a Creative Commons Attribution-NoDerivatives 4.0 International License.
Please view the republishing articles page for more information.
---