The sitting volleyball contest that took place at UCT's Sports Centre on 25 August 2016 heralded a first for the university, as the Paralympic sport will become a formal offering for student athletes.
Sitting volleyball is played on a relatively small court of 10 x 6 m with a lower net than the standing variation. Teams comprising both men and women contest a best-of-five set format. The first to reach 25 points wins the game, if they have a lead of at least two points.
UCT Volleyball was approached by the Cape Town Sitting Volleyball club with a request to incorporate sitting volleyball alongside the original game. The club agreed and, along with the Students Sports Union, hosted the event to introduce sitting volleyball to the university.
It's a first for UCT, as a Paralympic sport is now going to form part of a UCT sports club. If it grows sufficiently, it may even become a club of its own.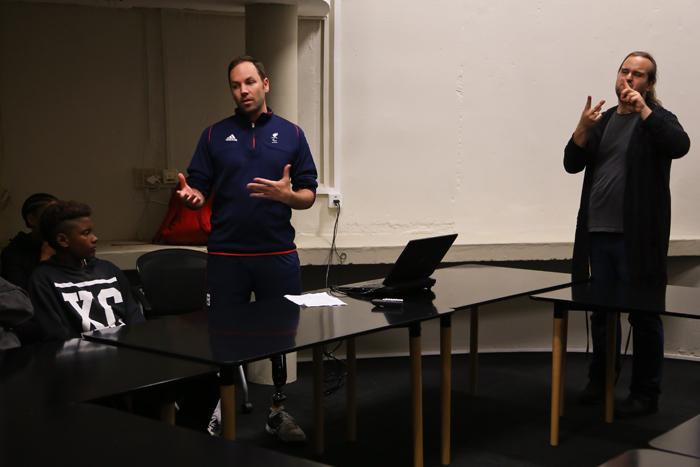 Anton Raimondo (left), who played for Great Britain men's national sitting volleyball team, and James Harvey, a sign-language interpreter, explain the finer points of sitting volleyball to the participants.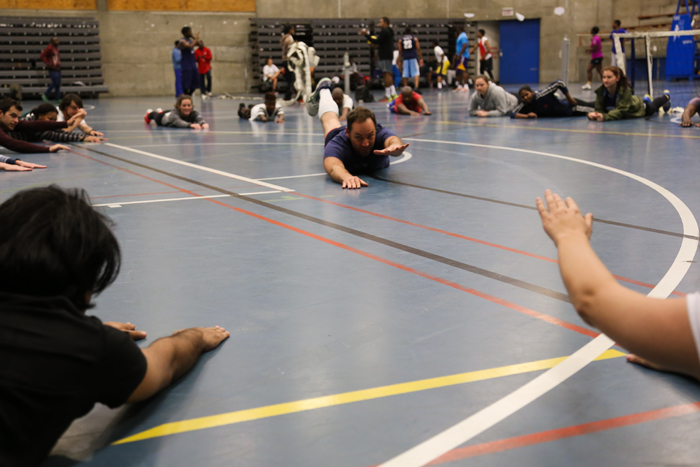 Maintaining a strong lower back is crucial for a game like sitting volleyball, so these exercises came in handy for the players.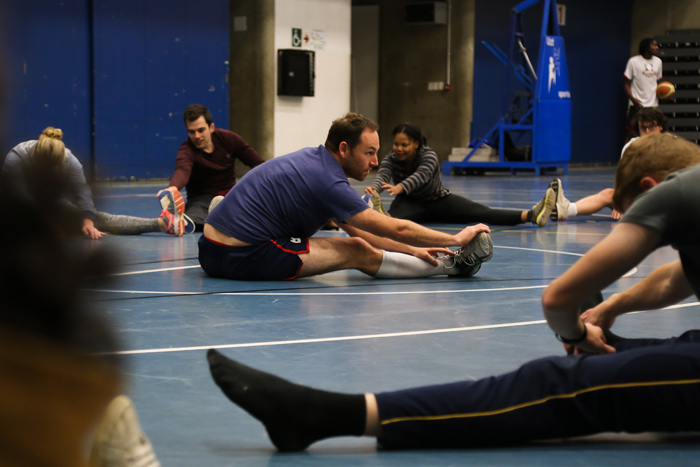 It's a quick game – much faster than standing volleyball – so athletes limber up their joints to make sure their reflexes are up to speed.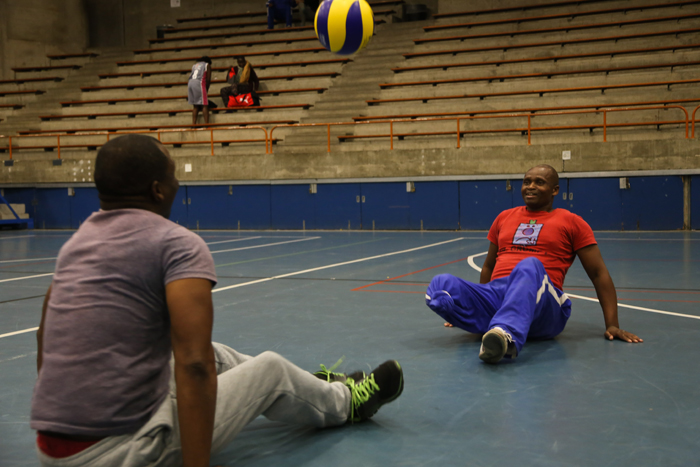 Use the Force.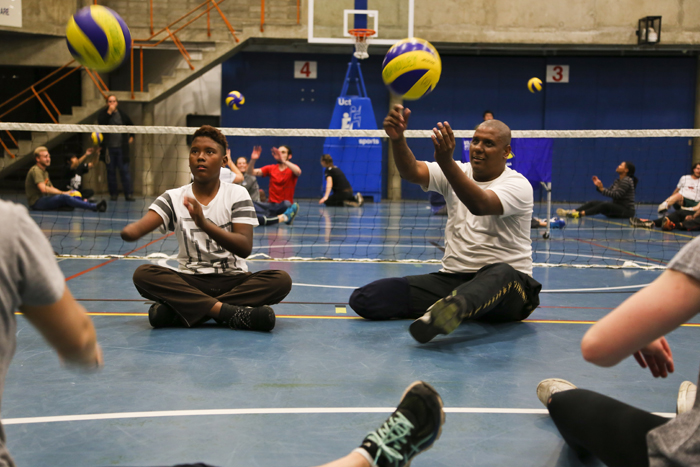 Fabio Muller (left) was born with a disability. Two years ago, his father, Fabian (right), was involved in an accident. They now play sitting volleyball together.
Compiled Yusuf Omar. Photos Je'nine May.
---
This work is licensed under a Creative Commons Attribution-NoDerivatives 4.0 International License.
Please view the republishing articles page for more information.
---