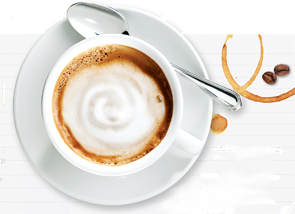 Big Bash

The annual start-of-year orientation party associated with RAG

---

Caf

Where you go for a cup of coffee. You can arrange to meet your peeps in one of the more popular cafs in the Steve Biko Building

---

DP

A Duly Performed course, which means you are allowed to write your exam

---

DPR

Duly Performed Refused, which means you've been spending too much time hanging out in the caf

---

Early assessment

A formal check to see how you're doing in your first few months

---

First lecture

Where you will find yourself at 8am on a Monday morning if you're a fresher (see below)

---

Fresher

That's you! Another word for a first-year

---

Hot seat

Weekly appointment with a tutor to discuss your progress

---

Jammie Plaza

The open area below Jammie Hall

---

Jammie Hall

Where most things happen

---

Jammie Shuttle

The blue bus that gets you on, off and around campus

---

Jammie Thursday

When cool things happen on Jammie Plaza during Meridian

---

Lectures

These last for 45 minutes, with 15 minutes in between to get to your next class

---

Meridian

Lunch break (during the week, the hour between 1 and 2pm)

---

North Stop

One of the main Jammie Shuttle stops on Upper Campus (ditto West Stop)

---

OL

Orientation Leader (your person in the know)

---

O-Week

When you find your way around campus, make new friends, and join random societies (and quit later)

---

Pass mark

Anything above 50%

---

Practicals

Where you put nto practice what you've learnt in theory (for instance, in a laboratory). These can sometimes be three-hour sessions

---

RAG

Stands for 'Remember And Give'. The fundraising arm of SHAWCO

---

Res

Your home from home

---

SAX Appeal

The RAG magazine that you are asked to sell at traffic lights while dressed up in funny clothes

---

SHAWCO

The socially responsive student-run organisation that offers community outreach opportunities to students. It stands for Students Health and Welfare Centres Organisation

---

SRC

Students' Representative Council, elected in September each year

---

Tuts

Small groups that meet to discuss material raised in lectures. Compulsory if you want to get a DP

---

Tutor

The person in charge of a tut

---

Varsity

Not just where you're studying, but also the official name of the student newspaper

---

Vula

UCT's official online learning system, where you'll find everything you need to know about your course

---

Year mark

An evaluation of your performance throughout the year


Read more from the
2016 Orientation edition.
---
This work is licensed under a Creative Commons Attribution-NoDerivatives 4.0 International License.
Please view the republishing articles page for more information.
---