Professors Robin Wood and Linda–Gail Bekker have won the 2014 Alan Pifer Award for excellence in research, treatment, training and prevention of HIV–related diseases and infections in Southern Africa. Their journey has taken them from the dark days of AIDS denial to an important moment in the history of the epidemic.
"What got me into this work," says Professor Linda-Gail Bekker, deputy director of the Desmond Tutu HIV Centre, "is a combination of curiosity and passion. The curiosity kicks up the questions that inform the research. The passion is never driven by pity – I am constantly overawed by the resilience of this community." This combination has also led not only to cutting-edge research, but to some extraordinary stories from the community in which the Centre operates.
First there was Aviwe 'Catmeister' Ntongana, the boy from Masiphumelele who rapped for Obama. Aviwe was 14 and attending a session at the Desmond Tutu Youth Centre when President Obama was being shown around. He looked bored, and Obama engaged him in conversation. "What do you like to do?" asked the President. "I like to rap," said the boy, and after some persuasion he stood up and rapped about poverty in front of 40 international journalists. A video of that moment went viral, and today Aviwe is on a mission to create a music career and is a central member of the centre's music academy.
Then there is Phakama Cofa, who started volunteering at the centre as a cleaner. "I'll do anything," she said – at the time she was unemployed, and desperate to fill her days. The centre raised the money to pay her. After 18 months she was ready for a new challenge, and was appointed to run the youth centre's cafeteria, 'Eyethu Café'. Today, she still has oversight of the café administration, and has taken on the reception, too.
These stories represent the heart of the work of Professors Robin Wood and Linda-Gail Bekker, founders and directors of the Desmond Tutu HIV Centre (which focuses on research) and Foundation (a non-academic vehicle focused on community development). Together, Wood and Bekker are world leaders in cutting-edge research that tackles South Africa's most intractable health problems; that science, however, would not be possible if they had not invested heavily in the communities in which they work.
"The remarkable work of Linda-Gail Bekker and Robin Wood to fight the HIV epidemic has shown visionary and responsive leadership," says vice-chancellor Dr Max Price. "Their work in the communities of Cape Town has made a difference in the lives of counless South Africans and their commitment to social justice and responsive research is commendable."
It has, says Bekker, been a thrilling ride, "all the way from a place of AIDS despair and suffering through to an age that presents hope and optimism."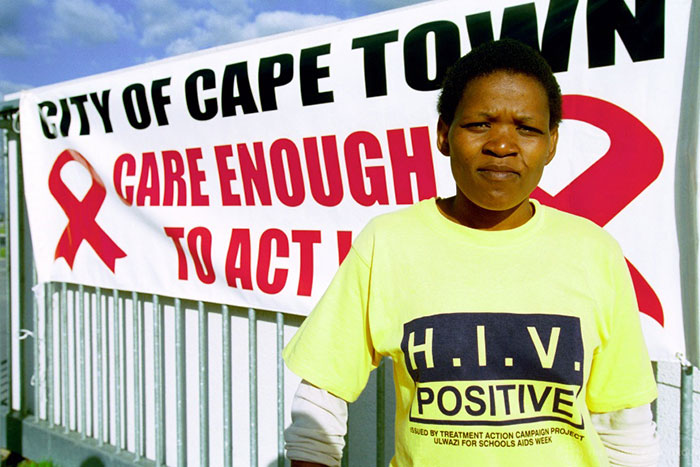 Their involvement goes back to the late 1990s – the height of the HIV epidemic in South Africa – when they sought to provide antiretroviral treatment (ART) to those dying of HIV. These were the dark days of HIV denial, when ART was not available in South Africa.
"We have had to face the horrors of the early HIV epidemic with its stigma and certain death," says Robin Wood. "Linda–Gail and I were part of the struggle for access to life–saving anti–retrovirals, which we conducted in our communities, clinics and even in the highest courts of this country. As a result, HIV has been changed from a certain death sentence to an almost normal quality and length of life. South Africa now has the argest ART programme in the world, with almost two million patients on therapy."
Their work brought them face to face with the plight of the people they were helping: "Once you engage with the community," says Bekker, "you realise there are many other pressing issues."
This realisation – that they had to grapple with the full spectrum of issues faced by communities – has meant that the spaces in which Wood and Bekker run their clinical trials look entirely different from most in the developed world.
The youth centre at Masiphumelele, for example, provides education support, computer literacy and recreational activities alongside youth–friendly reproductive health services. It stands opposite the local high school. The young people who attend the centre can "earn and burn Tutus" – tokens that reward healthy behaviours, such as taking part in a clinical trial, and can be exchanged for healthy food at the cafeteria, for instance.
The Emavundleni Prevention Centre provides health counselling and sexual and reproductive health services to people living in Crossroads and its surrounds. With a large outreach team they have led an education campaign since 2004 that ensures community members are well informed about medical research in general, how medical products are clinically developed, what the newest information in prevention is, and how individuals can protect themselves and their loved ones from infection.
It is in this context that groundbreaking research takes place. The first pre–exposure study in the world on adolescent heterosexuals is being run at the youth centre. The Emavundleni Prevention Centre is internationally renowned for its clinical contribution to the development of new HIV and sexually transmitted infection technologies, including vaccines, prophylaxis and microbicides. Working with international partners such as the HIV Vaccine Trials Network and the International AIDS Vaccine Initiative, the centre has implemented seven HIV vaccine trials to date, and will participate in the newly-launched Uhambo Project in 2015.
This is partly possible because of the high burden of HIV carried by the South African population – it is difficult to recruit large enough HIV–infected populations in the developed world. However, it is also because of community members' willingness to participate – the reward for the years of painstaking work Bekker and Wood have put into building trust and educating people about the importance of research. As a result, says Bekker, they never struggle for willing, enthusiastic and engaged participants.
"It is abundantly clear to me that the communities we work in and societies we serve have their critical role to play," says Bekker. "We can and must continue to partner with them in ways that are meaningful to achieve the best outomes."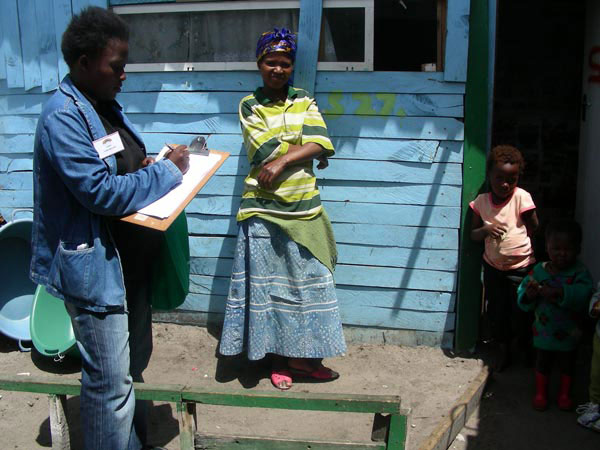 Wood, meanwhile, has more recently turned his focus to tuberculosis, which he believes is an even greater scourge in the South African context than HIV. "Both HIV and TB similarly exploit the fractures, weaknesses and inequalities in our society and health systems," says Wood.
The statistics are sobering: there is as much TB in Cape Town alone as there is in the USA, Canada, France and Germany put together. Between 10 and 15% of children in South Africa aged between 12 and 18 are newly infected with TB every year. The rate of TB infection among HIV-negative South Africans has not improved in 100 years (the six-fold increase that has occurred over the last 10 years is driven by the HIV epidemic).
This is partly because we know so little about it says Wood. For instance, we don't know where the bulk of transmissions are happening – whether it is in schools, or on public transport, or somewhere else. We also don't know what the transmissible particle looks like when it is airborne. Wood has developed a gadget he calls "the Tardis". It is, indeed, about the size of Dr Who's travelling police callbox, just big enough to hold a seated TB-infected subject. Devices within the box capture air particles as the occupant breathes and try to isolate the TB particle. This is no easy task. "We call it 'hunting the boson'," says Wood.
The work of Wood and Bekker is a living embodiment of the idea that people come first and excellent science follows, setting up a virtuous circle in which the one feeds the other. "You can't do this kind of research without strong community investment," says Bekker. "When invested in, the community steps forward in the most extraordinary way."
There are, of course, many organisations doing great community work. What Bekker and Wood bring to their outreach is the need for innovation. "We are constantly questioning the 'how'," says Bekker. "We are lucky to have the academic tools and the environment to find workable solutions."
Read more about the Alan Pifer Award, which has just marked its 21st year, below, and watch a video of previous recipients.
---
This work is licensed under a Creative Commons Attribution-NoDerivatives 4.0 International License.
Please view the republishing articles page for more information.
---