In the current tough economic times, the need for entrepreneurs is greater than ever. The Raymond Ackerman Academy of Entrepreneurial Development (RAA) – its Cape Town campus based at UCT's Graduate School of Business – aims to empower young people on their entrepreneurial journey to rise above social, financial and academic constraints to reach their potential. These are the stories of three such entrepreneurs and their journeys.
Furniture in the making
"Starting a business is like loading a gun with a passion bullet."
So says Ameera Safter (25), the owner of Ko Kreativ Projects, a Cape Town based platform for local furniture manufacturers.
Once the "passion bullet" is loaded, "You aim, you shoot and you don't know if you are going to hit your target, but taking the chance is well worth it!" Ameera urges aspiring entrepreneurs to "dream and be brave", to not be afraid of failure and to keep on learning and developing themselves.
Ameera runs the business with her husband Tauriq and is a graduate of the Raymond Ackerman Academy. She describes the RAA application form as "the most important document I had ever signed".
Before her time at the RAA, Ameera had a business making and selling children's furniture. She soon realised she needed help for her business to grow, and enrolled for an entrepreneurial short course at the RAA. It wasn't long before she grew her focus, moving away from manufacturing children's furniture, to designing and making all furniture.
"Ko Kreativ Projects provides a platform for us as furniture manufacturers to showcase our creative talent, design and craftsmanship to a broader market by crafting the most unique furniture pieces for creative interior projects," she explains.
She credits her mother – also an entrepreneur – for "unknowingly nurturing" an entrepreneurial spirit in her and helping her realise that starting a business is what she wanted to do with her life all along.
Celebrating by degrees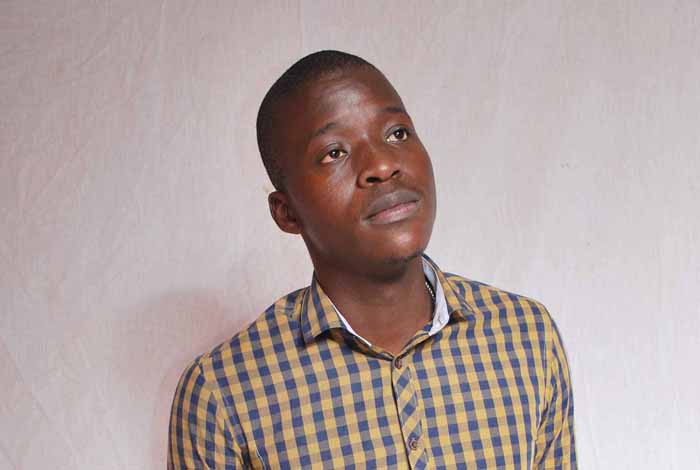 Bheki Nkosi's business – Eventful Ceremonies – plans valedictory services for schools in Soshanguve, a township outside Pretoria, and his home.
"Everyone wants a full graduation ceremony. If you're studying at university, you look forward to graduation day as it's a recognition of how hard you've worked. And now kids can have that before reaching a tertiary institution," he explains.
With the high school dropout rate in South Africa at a staggering 47%, this entrepreneur says his business is helping to motivate pupils to stay in school and reach grade 12 by encouraging them to look forward to a memorable event when they come to the end of their high school careers.
Bheki, who has a background in operations management and information technology, completed a six-month entrepreneurial development course at the RAA in 2013.
"That programme changed my life like you won't believe. It gave me the direction and purpose I needed to start my business and take it forward."
His business idea was born during one of the session that formed part of his RAA course. "A classmate came up with the idea to sell embroidered graduation hats and I thought, why not take this a step further," he explains.
On the day of graduation, Eventful Ceremonies supplies pupils with graduation gowns and hats, sashes, a valedictorian badge for the school's top ten scholars, certificates and certificate packaging, a motivational speaker, and a professional photographer and videographer.
"We plan the event from start to finish, and it is most satisfying to see how pleased the kids and the schools are with the package."
Medicine on wheels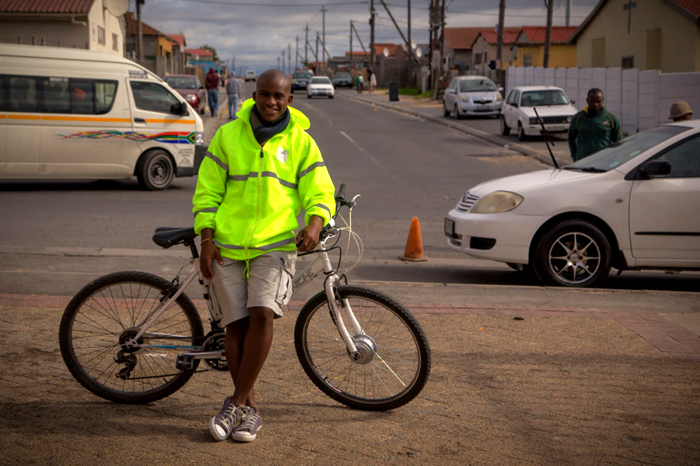 His experience as a young boy standing in a long queue at a state hospital to collect his grandparents' medication gave birth to a business idea that makes a difference in his Khayelitsha community.
Sizwe Nizma (24) owns Iyeza Express, which currently employs five Khayelitsha residents to deliver chronic medication to patients' doorsteps at R10 a trip. "There was a need for this service in my community. People don't have time or are too ill to stand in long queues at the day hospital," says Sizwe.
Starting a business was always at the back of his mind, but he first decided to pursue a career in law: "I realised towards the end of my first year (at university) that law was not for me. I always had a passion for business. I always wanted to start my own business, but I just didn't know where to start."
That changed after he read an advert on the entrepreneurial development short course at the RAA. He signed up and graduated in 2012. He credits the programme for kick-tarting his business and his career as an entrepreneur.
Iyeza Express operates between two of Khayelitsha's biggest hospitals in Site B and Harare, transporting medication to patients by bicycle. According to Sizwe, his company's first two bicycles were bought with a R10 000 cash prize he won after being named best entrepreneurial student at the RAA.
The community has responded positively to the venture, "They find our service easy and very convenient. Now patients have easy access to their treatment and it's delivered straight to their door."
Recognition for the business has been streaming in from all sides. In 2013, Sizwe was named one of the top five youth entrepreneurs at Cape Town Entrepreneurship Week and was listed as one of 30 Under-30 African Entrepreneurs on Forbes.com. The Mail & Guardian also recognised him as one of the top 200 young South Africans in 2013.
Sizwe maintains that entrepreneurs who are passionate can come up with an idea that works, saying it doesn't have to be "bold and crazy" just "simple, yet effective". "You don't have to sit up for hours trying to come up with a bold and wonderful business idea. Look to those around you for inspiration and it will come to you. When you see it, you will know that is what you need to do."
---
This work is licensed under a Creative Commons Attribution-NoDerivatives 4.0 International License.
Please view the republishing articles page for more information.
---