Stretching over six days and thirteen ceremonies, December graduation week, which took place from 15-20 December last year, represents the culmination of years of study and marks the end of the academic year. It's also a day of joyous celebration.
Honorary doctorates
Every year, the university awards honorary degrees to people who have distinguished themselves in their field. During the December 2014 graduation season, UCT recognised five people in this way:
Neuroscientist Professor Rodney Douglas
World-renowned artist William Kentridge
Founder and executive director of Frontline, the longest-running public television investigative documentary series in the US, David Fanning
Literary critic, writer and editor Professor Henry Louis Gates Jr
Energy storage pioneer Dr Michael Thackeray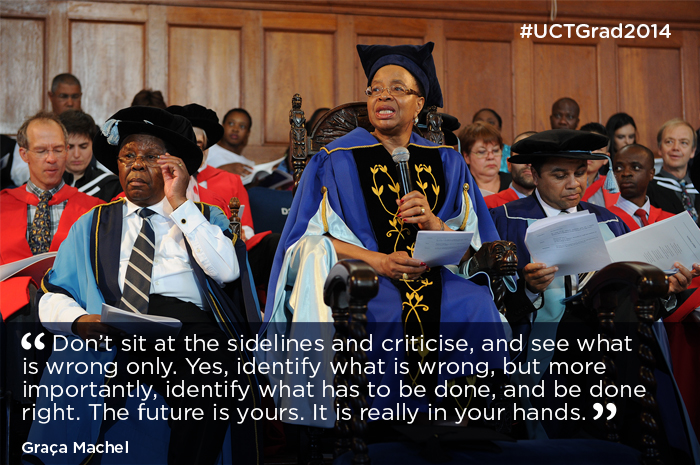 Restorative graduation
UCT students who completed their degrees before 1994, and chose not to graduate – to protest how the university was complicit in practices that denied many staff and students full participation in the life of the university – have recently been invited to 're-graduate' by participating in a current ceremony, as a restorative measure.
Among those who participated during December 2014 were Margot Emanuel and Dr John Patrick Giddy. Emmanuel, who completed her degree at UCT in 1992, regraduated with a BSc (Hons) and MSc (Med) on 16 December. Giddy graduated with his daughter Isabelle on 20 December.
For more information about re-graduating, contact UCT's alumni office.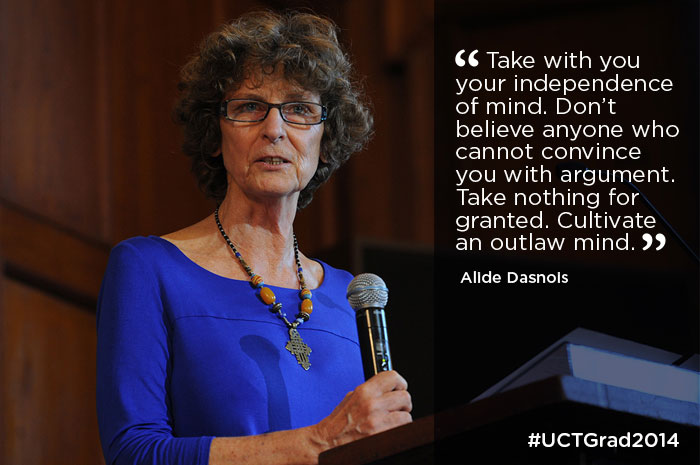 Golden graduation
December 2014 also marked the beginning of a new annual tradition at UCT, in which alumni who have been involved in the life of the university for five decades are invited to participate in graduation. Seventeen members of the class of 1964 joined one of the December ceremonies to celebrate the 50th anniversary of their graduation.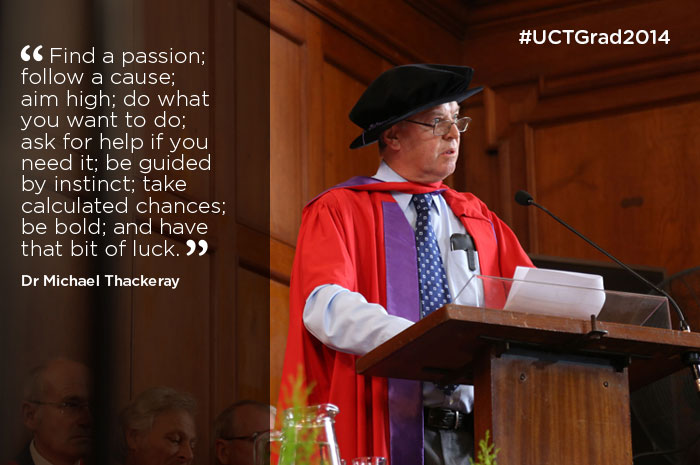 ---
This work is licensed under a Creative Commons Attribution-NoDerivatives 4.0 International License.
Please view the republishing articles page for more information.
---