Hope in Africa
Lesedi Job (left), Phillip Tipo Tindisa (right) and Mncedisi Shabangu (back) in a scene from Fishers of Hope (Taweret), playing at Baxter Flipside until 2 August after a successful run at this year's National Arts Festival in Grahamstown. This examination of the prospects of hope and livelihood on the African continent is written and directed by award-winning playwright Lara Foot, who is also the director and CEO of the Baxter Theatre Centre. Subtitled Taweret, after the ancient Egyptian goddess of childbirth and fertility, the play is layered with metaphors and magical realism, delving into the social and environmental circumstance of a family and community in a fishing village.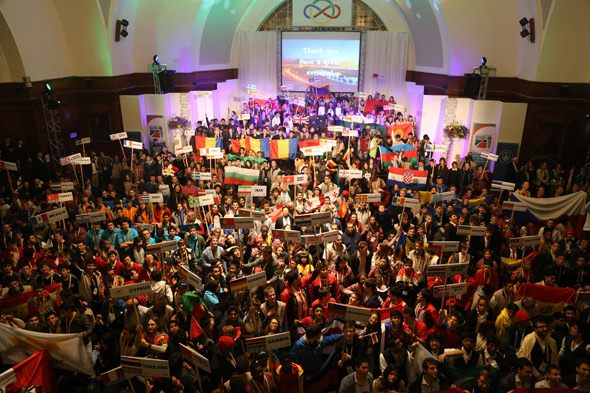 Mathletes en masse
UCT hosted the 55th International Mathematical Olympiad (IMO) from 3 to 13 July – the first time the competition has taken place on African soil. From seven countries taking part in the first IMO in Romania in 1959, the 2014 event saw young mathematicians from more than 100 countries participating. The range of nations that sent teams represents more than 90% of the world's population. Vice-Chancellor Dr Max Price said it was an honour for the university to host the first IMO in Africa.
Firm foundations
Dr Denis Kalumba at the Darling Wind Farm, where, with some of his students, he's been researching best practice for the windmills' foundations, ensuring they're compatible with the soil type. A radical overhaul of UCT's Geotechnical Laboratory, and the addition of four pieces of fully automated soil-testing equipment, has enabled this kind of research and has propelled the lab to near the top of the geotechnical engineering ladder in Africa. Kalumba hopes that the revamped lab will eventually become a Centre of Excellence.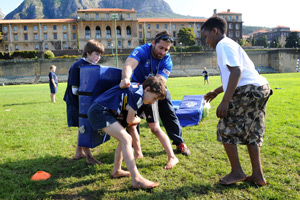 Stars in the making
Kevin Musikanth, UCT director of rugby and coach of the Ikey Tigers, 2014 Varsity Cup winners, helped future rugby stars improve their technique at the Rugby School of Excellence. A project of Musikanth and ex-Western Province cricketer and Cricket School of Excellence founder Ryan Maron, this holiday clinic for boys aged 6-13 years took place on UCT's Groote Schuur rugby fields. It included skills drills, instruction on rugby etiquette, and the laws and ABCs (agility, balance, co-ordination and speed) of the game. Instructors included Ikey Tigers players and several well-known club players, who gave of their time and skills to nurture young local talent.
---
This work is licensed under a Creative Commons Attribution-NoDerivatives 4.0 International License.
Please view the republishing articles page for more information.
---