Wage labour has changed the playing field, but attachment to agricultural land persists, writes Dr Fani Ncapayi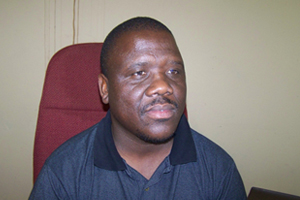 Dr Fani Ncapayi
Living and working in the Eastern Cape, I've always been interested in land and its effects on changing social relations. This was the topic of my PhD (I graduated in June), in which my focus was on South Africa's former reserves, specifically in Luphaphasi, a communal area in the Sakhisizwe Local Municipality, Eastern Cape.
I examined land and agrarian issues and how these have affected changes in social relations in rural areas, from colonial contact to 2011. I looked at this from three vantage points: proletarianisation, de-agrarianisation and re-peasantisation, arguing that land has been, and continues to be, vital in the definition of social relations in the rural areas of the former reserves. Empirical evidence supports the argument that land continues to underpin the lives of rural people.
My findings challenge the conclusions of the proletarianisation and de-agrarianisation theses, which argue that, since the penetration of capitalism into rural societies, land has ceased to be relevant to the lives of rural people.
Instead, I found that while the majority of rural people have become migrant workers since the late 1920s, some did not sever their relations with land-based lifestyles in rural areas. And - unlike the argument of the de-agrarianisation thesis that rural people diversified in the 1960s - I argue that, from the outset, rural people have responded to the introduction of capitalism by diversifying their livelihoods to include non-agricultural activities.
Although the re-peasantisation thesis argues that in the period of land reform there has been a growth in interest in agricultural land from rural people, and that rural agricultural land users are peasants, most of the residents of Luphaphasi have become wage workers, but have retained continuous - albeit varying - levels of attachment to agricultural land.
The introduction of hired labour by the African farmers and the small landholders in the 1930s changed the character of the peasants; they became small producers who, unlike the peasants that relied on family labour, used hired labour from tenants. Unsurprisingly, in the period of land reform the beneficiaries chose to produce for the market, thereby adopting capitalist relations of production. Therefore, they could not be characterised as peasants.
Contrary to contemporary points of view that question the contribution of land reform to the livelihoods of beneficiaries, access to agricultural land through the land reform programme has also brought immense change to the lives of the beneficiaries, who are now able to live on and work the land, which has turned them into farmers and enabled some to accumulate land and livestock.
In addition, land reform has had a marked impact on women. Access to land has seen formerly subservient rural women develop into powerful and respected community leaders. In addition, gender relations have been radically affected, as women have become decision-makers - even on issues that have traditionally been associated with men, such as livestock rearing. They have also become economically independent and influential decision-makers in the project and community.
Some beneficiaries have diversified their livelihoods by venturing into economic activities, such as rural transportation businesses. Clearly, land is still important in the definition of social relations in South Africa's former reserves, even in the era of democracy.
Fani Ncapayi's PhD thesis was entitled Land and changing social relationships in South Africa's former reserves: the case of Luphaphasi in Sakhisizwe Local Municipality, Eastern Cape. It was supervised by Lungisile Ntsebeza in the Department of Sociology.
---
This work is licensed under a Creative Commons Attribution-NoDerivatives 4.0 International License.
Please view the republishing articles page for more information.
---