Leg up for grant workshops | Best-value MBA | Diploma for healthy teaching | Land cover workshop | COP17 aftermath | Postgrad training in mental health | Change of climate for US students | BBC voice for TB expert | 'Home'-built PCs donated | Part-time commissioner | New branding for immunology | Honour for Jeebhay | Troublesome genes | Human rights project | Fillip for Mother City | Evolving universities
UCT's Research Office received a supplementary grant from the US's National Institutes of Health (NIH) to improve the success rate and management of grant applications from Africa. This year the NIH will fund a series of training workshops, two involving UCT and three other African universities: Mbarara University in Uganda, Moi University in Kenya and the University of Zambia.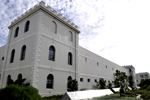 UCT Graduate School of Business' full-time MBA programme has moved up the ranks again (by six places, to 54th spot) in the Financial Times (FT) of London's Global MBA Top 100, released in January. This is the eighth consecutive year the school has been listed. The GSB programme has also been ranked the best value-for-money MBA in the world - a title it held in 2011 and 2009.
UCT launched a postgraduate diploma to improve health professionals' teaching skills. Run by the Education Development Unit in the Faculty of Health Sciences, the one-year programme (it can also be done over two years) will strengthen participants' knowledge and skills in health professional education in the areas of teaching and learning within a primary health care system and curriculum.
A workshop titled Counting the Cost of Land Cover Change was held at the University of Pretoria and attended by a network of scientists, conservationists and policymakers known as the Land Cover Change Consortium (LCCC). UCT academics such as Professor William Bond of UCT's Department of Botany, Dr Pippen Anderson, Department of Environmental and Geographical Science, and Professor Timm Hoffman of UCT's Plant Conservation Unit attended.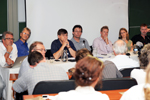 UCT hosted a COP17 feedback session, What happened at COP17? Hear the inside story, on 24 January. The panel discussion on the showcase 17th Conference of the Parties, held in Durban at the end of 2011, was convened by UCT's newly-established African Climate & Development Initiative (ACDI), the Cambridge Programme for Sustainability Leadership and Sustainable Energy Africa. Professor Mark New, ACDI director and UCT's pro vice-chancellor for climate change, chaired the event.
Postgrad training in mental health
Health practitioners from around Africa attended the first public mental health postgraduate course at UCT. The Alan J Flisher Centre for Public Mental Health, a joint initiative between UCT and Stellenbosch University and based in UCT's Department of Psychiatry and Mental Health, launched Africa's first postgraduate (master's) training programme in public mental health.
Change of climate for US students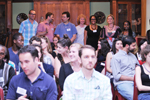 Nine UCT students from the newly-established African Climate and Development Initiative and 14 of their peers from New York University took part in a two-week master's programme on the economics of climate change and sustainable development. NYU is the second institution from New York to choose UCT as a preferred destination for vacation studies this summer, following the arrival of another group from Queens College. The visits form part of the internationalisation programme of the Centre for Open Learning in UCT's Centre for Higher Education Development.
The Wellcome Collection, a UK-based museum, recently flew UCT's Professor Valerie Mizrahi to London to speak on the role of South African researchers in TB and HIV research. The interview with Mizrahi formed part of the Wellcome Collection's Exchanges at the Frontier Programme. The programme invites world leaders in various fields to participate in public interviews that are recorded for the BBC World Service. In December this interview was broadcast (on the BBC World Service) to some 40 million listeners worldwide.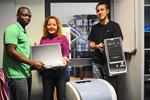 UCT's Scientific Computing Research Unit donated computer equipment to local non-profit organisation Heal Our Children (HOC). After consideration of a number of worthy NGOs, unit director Professor Kevin J Naidoo selected the Heal Our Children organisation. The handover of three PCs and two printers to HOC director Theresa Witbooi in December was made possible by postgraduate students in the SCRU computer laboratory, who built and prepared the machines for 'home' use.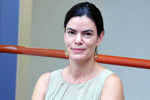 UCT public policy lecturer Raenette Taljaard has been appointed to the Independent Electoral Commission. Her IEC appointment as part-time commissioner is for seven years. The former shadow Minister of Finance (she was a Member of Parliament for six years) also serves on the Regional Agenda Council for Africa of the World Economic Forum, and on the boards of loveLife and the Stellenbosch Institute for Advanced Study, to name but a few.

UCT's Division of Immunology has a new logo and vision statement. At the end of 2011, the division's new and first full-time head, Professor Clive Gray, challenged its staff and students to come up with a design for a new logo, and to coin a new vision statement. Dr Claire Hoving claimed top prize - an iPad 2 - for her colourful and thought-provoking efforts. Dr Nasiema Allie's design clinched second spot, and a 500MB external hard drive.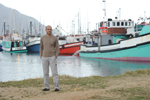 UCT's Professor Mohamed Jeebhay has been elected a fellow of the Collegium Ramazzini. The Collegium is an international academy founded in 1982 to advance the study of occupational and environmental health issues. It comprises about 180 fellows from around the world, elected for their contributions to these fields. Jeebhay joins Professors Rodney Ehrlich, Leslie London and Jonny Myers as Collegium fellows from the Centre for Occupational and Environmental Health Research.
Dr Nyasha Chin'ombe, a Claude Leon Foundation Postdoctoral Fellow, attended the 16th International Conference on AIDS and Sexually Transmitted Infections in Africa - themed Own, Upscale and Sustain - in Addis Ababa, Ethiopia. Chin'ombe and Dr Michelle Skelton, both postdoctoral research fellows from the Division of Human Genetics, presented findings from their work on human genes that may make Africans susceptible to infectious diseases.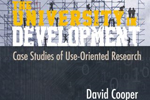 The Article 5 Initiative (A5I) in South Africa was launched on 13 December 2011.The A5I is a partnership between the Gender, Health and Justice Research Unit at UCT, the Community Law Centre's Civil Society Prison Reform Initiative at the University of the Western Cape, the Human Rights Implementation Centre, University of Bristol, UK, and the African Policing Civilian Oversight Forum. The three-year project will build capacity at African institutions to improve domestic compliance with, especially, the United Nations Convention against Torture and the African Charter on Human and People's Rights.
UCT's African Centre for Cities (ACC) will have a hand in selecting a Cape Town project (or projects) to receive the 2012 Deutsche Bank Urban Age Award, a major international prize focused on the world's cities. An international jury chaired by the ACC's director, Professor Edgar Pieterse, will select the winning project, which will be announced in April 2012. In November, the Society named Cape Town the 2012 recipient of the award, which is valued at US$100 000 (around R750 000). The annual award is made by the Alfred Herrhausen Society of the German-based Deutsche Bank.
UCT sociologist Professor David Cooper released a new book, The University in Development, in November. The seminal study analyses the complex relationship between universities and the rapidly changing world they operate in. Traditionally seen as centres of teaching (first mission) and basic research (second mission), the pressures of operating within a neo-liberal paradigm have strongly encouraged universities to focus on developing skills and research that could fit into an industrialised labour market. This is leading to an emergent university's so-called third mission of 'economic development'. In the book, Cooper argues that the third mission should be conceived more broadly: as 'socio-economic-cultural development'.
---
This work is licensed under a Creative Commons Attribution-NoDerivatives 4.0 International License.
Please view the republishing articles page for more information.
---