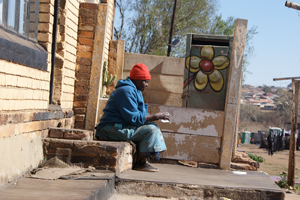 Since its establishment within the Faculty of Engineering & the Built Environment (EBE) in 2007, the interdisciplinary African Centre for Cities (ACC) has been hard at work providing leadership and research in urban development and policy with a particular focus on Africa.
Aside from partnering with African policy-making centres in order to provide viable alternatives to critical urban issues, the ACC has become an intellectual base for interdisciplinary, urban-related research, at UCT and on the continent.
The centre conducts a series of applied research programmes in South Africa and elsewhere in Africa. These research programmes include the State of the Cities project and the Association of African Planning Schools. "The applied urban research focus is complemented with a rich academic research programme that seeks to support and enhance urban scholars, both at the university and elsewhere," explains ACC Director Professor Edgar Pieterse.
The State of the Cities in Africa (SOCA) Project was initiated to address the demand from cities and practitioners for information and support with surveying and defining urban systems in Africa. Funded by the Cities Alliance, the SOCA Project is responding to the need for improved urban governance, and it incorporates universities and other institutions that support associated skills development and information dissemination.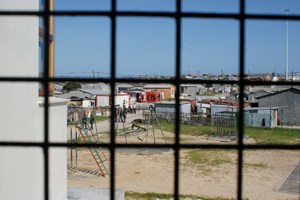 Pieterse says that aside from creating a network of urban scholars and practitioners in Africa, SOCA aims to publish a series of baseline reports on national urban systems across the continent over the next 10 years, thereby establishing a uniquely African urban knowledge base.
"The ACC model is designed to anchor the development of a State of Cities product in institutions, through partnerships with national ministries responsible for local and urban government; national local government associations; civil society organisations catering for the urban poor; and academic institutions with training programmes in urban development and management."
The Association of African Planning Schools (AAPS) is addressing the reality that cities in Africa face a combination of rapid growth, slow rates of formal job creation and serious service backlogs, resulting in cities in which both work and shelter are largely informal.
"Yet the professionals whose job it is to respond to the issues - the city planners - usually work with outdated colonial planning laws, and have little understanding of how to deal with informality or address the ideal of promoting 'inclusive cities'," according to EBE deputy dean and ACC exco member, Professor Vanessa Watson.
AAPS was formed in 1999 in order to help re-evaluate the kind of planning education necessary to prepare professionals for dealing with 21st-century urban issues in Africa. AAPS now comprises a network of 43 programmes and departments at sub-Saharan African universities that offer qualifications in urban and regional planning. Member schools are located in 16 African countries, 11 of them in South Africa.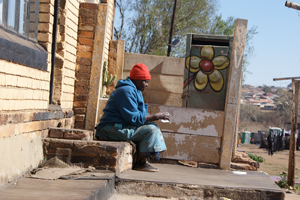 Both Pieterse and Watson say AAPS serves as a useful 'backbone' for other ACC Africa-wide projects.
Says Watson: "The State of the Cities in Africa project uses planning schools as portals for entry into African work. Linking projects and networks across the continent will go a long way towards creating durable knowledge institutions capable of addressing the issues facing African cities."
Pieterse explains it is the ACC's long-term strategy to build a network of durable knowledge institutions across Africa in order to address the manifold implications of urban growth in Africa. "It is important to keep in mind that Africa's urban population will double in just twenty years, between 2010 and 2030. If we accept that 60% of the existing urban population is compelled to fashion livelihoods and shelters in informal ways, we can begin to appreciate how essential it is to train competent practitioners, researchers and managers to deal with this dramatic process."
Pieterse says collaborations with partners across the continent have been extremely exciting. "There are phenomenal people across the continent who, though deeply committed, are severely constrained by limited resources, overly bureaucratic settings and uneven infrastructures. However, through focused and mutually beneficial networks everyone becomes energised, and this makes the experience deeply humbling and enriching."
Pieterse and Watson both believe that UCT benefits tremendously by deepening its learning about what the Afropolitan mission means in practice.
"ACC collaborations are also establishing UCT as an epicentre of cutting-edge research on African urbanisation and sustainable city building, by serving as a hub for thought-leaders and urban managers," says Pieterse.
---
This work is licensed under a Creative Commons Attribution-NoDerivatives 4.0 International License.
Please view the republishing articles page for more information.
---