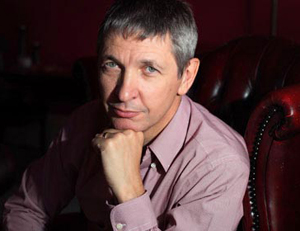 Sir John Burn, Professor of Clinical Genetics at the University of Newcastle, and founder of the Life Centre, which he directed until recently, will visit the Division of Human Genetics from 15 to 20 August. He will join Professors Raj Ramesar (human genetics), Paul Goldberg (surgical gastroenterology, Groote Schuur Hospital) and their staff on the regular field trip to the Northern Cape, where research has pointed to genetic factors that predispose their carriers to colorectal and related cancers. The team's research, funded by CANSA, the Medical Research Council and De Beers Mining, has led to the discovery of the disease-causing defects in many families, who now benefit from a programme of predictive genetic testing, genetic counselling and clinical surveillance. The identification of pre-disease lesions and their removal has led to significant reduction in mortality in those at the highest risk. Among a wide range of ground-breaking research projects, Sir John has led an international study, involving the Western and Northern Cape populations who have been identified as high risk, investigating whether Aspirin and starch have any effect in reducing the development of disease.
Sir John will also talk about promising research and therapeutics for 'incurable' genetic diseases on 19 August at the Darwin Public Seminar, which will be hosted jointly by the Division of Human Genetics and the Africa Genome Education Institute.
---
This work is licensed under a Creative Commons Attribution-NoDerivatives 4.0 International License.
Please view the republishing articles page for more information.
---