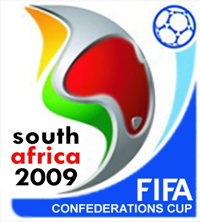 Most of the international tourists who attended the recent Fifa Confederations Cup were so happy with their visit that they are returning for the Fifa 2010 Soccer World Cup - but feel public transport needs urgent attention.
This is according to a study conducted by UCT's School of Management Studies, in conjunction with Cape Town Tourism. The study reveals that 63% of the thousands of spectators - attracted mainly by South Africa's culture, history and natural beauty - enjoyed their two-week spell in the country during the World Cup rehearsal event, and are coming for the main course.
The research, undertaken by a trio of BBusSc students as part of their final year thesis, was conducted at the stadiums in the cities that hosted the event (Johannesburg, Pretoria, Rustenburg and Bloemfontein) and at major hotels in Johannesburg, where foreign tourists were accommodated at the time.
About 323 people aged between 19 and 45 took part in the survey, and all were here to attend the games. Most (33.12%) were from the US, followed by Brazil (20.25%) and other countries such as Japan, Italy, Saudi Arabia, Zimbabwe, Portugal, Holland and Argentina.
The study revealed that 40% of respondents used rented cars and 10.42% used minibus taxis.
However, far too few respondents felt safe using public transport in Johannesburg - 19.6% strongly disagreed that they felt safe, while 16.56% disagreed that they felt safe.
"This is a primary concern for the country to address before the World Cup, and the introduction of the Rapid Bus Transport System, as well as other public transport developments, should improve safety perceptions of public transport," says the report.
Most respondents, however, felt safe at the stadiums and other public places such as restaurants and nightclubs, and while walking on the streets.
Dr Richard George of the School of Management Studies, who supervised the study, said that the results revealed some interesting demographics. "Much of what we expected is true, but it is fantastic to hear that most respondents had an overwhelmingly positive experience of South Africa and plan to return in 2010."
George said the Confederations Cup had been a good trial run for South Africa, and many lessons had been learnt.
---
This work is licensed under a Creative Commons Attribution-NoDerivatives 4.0 International License.
Please view the republishing articles page for more information.
---