After half a decade, the University of Cape Town's (UCT) inaugural Future Leaders Programme cohort have reached the finish line. And while the initiative has moulded each member differently, they share a similar view: the past five years have been an enriching and fulfilling experience, one that has advanced their academic careers in a myriad of ways.
The group of 12 academics were handpicked by former UCT vice-chancellor (VC) Professor Mamokgethi Phakeng to become the university's maiden Future Leaders Programme cohort. The programme nurtures young, up-and-coming scholars from across the university with a view of securing a sustainable future leadership for the institution. Members of the programme are selected based on their strong scholarship, and on traits that set them apart from other researchers in their respective fields.
Out of the 12 researchers who joined the programme in 2018, eight remain within the university, and four are no longer primarily affiliated with the institution. UCT News spoke to a few members of the cohort to get their take on how the programme benefited them, and the role they're hoping to play to support current participants in the future.
Dr Robyn Pickering – Department of Geological Sciences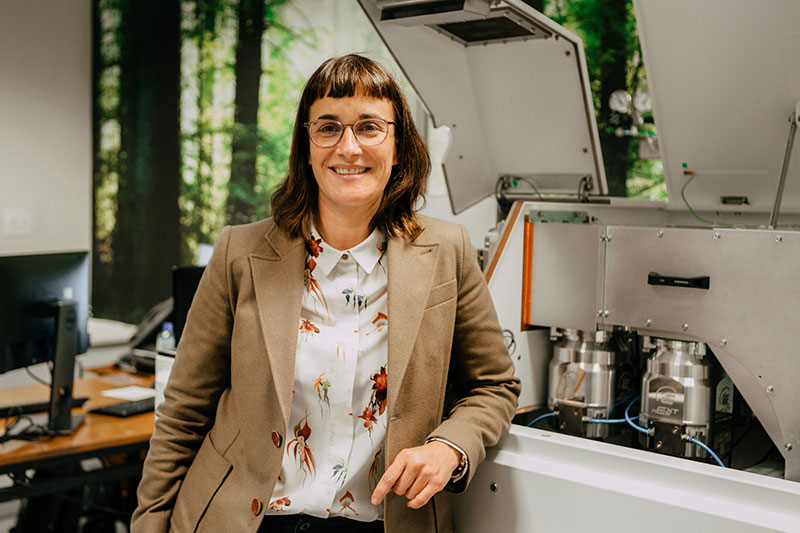 "Back in 2018 I was a sleep-deprived, new mom with a big lecturing load. But after my first meeting with the former VC [Phakeng], things started to change. She told me that UCT considers me a future leader and asked me what I needed in order for the university to support my research programme and trajectory as an academic to ensure that I'd still be here in 2030. It was an incredible feeling. I felt valued and appreciated and it gave me the opportunity to see myself in a different light.
"Thanks to this programme's support I was able to grow my research group, and I am so proud of where everyone is at. My former MSc student is currently completing a PhD in Norway; my postdoctoral laboratory manager is a lecturer in the United Kingdom; one of my postdoctoral fellows has just started as a chief scientific officer at UCT; and the other has a paper in the final revision stages in Nature. There is so much to be proud of.
"There have been many standout moments while on this programme. I really enjoyed the opportunity to network with other academics outside of my discipline and with the UCT leadership. And as a single mother with two small children, leaving the house to eat food not prepared by me, in the company of adults, was a massive treat! Connecting with other fellow Future Leaders has been inspiring and I look forward to staying part of this network."
Professor Lindsey Gillson – Plant Conservation Unit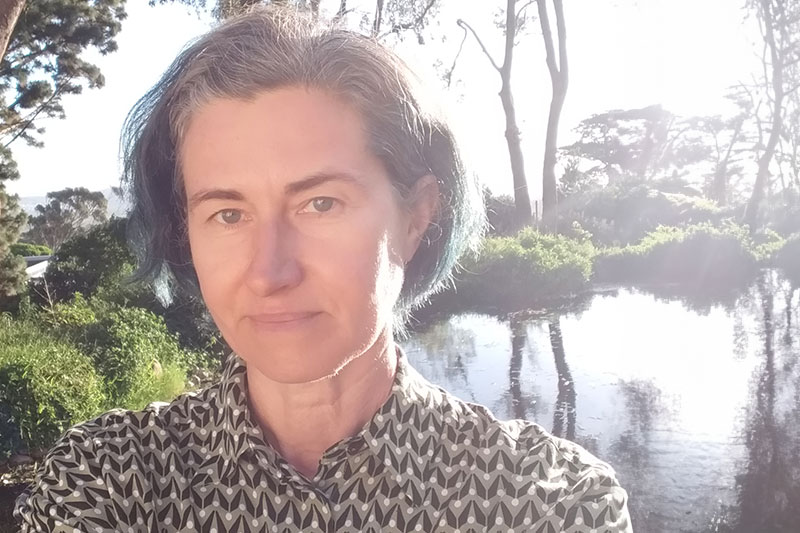 "Being selected as part of this inspiring group of researchers was a wonderful experience and I truly felt valued by the university. The extra funding I received was hugely beneficial in keeping my research group going, especially when my National Research Foundation funding came to an end.
"Looking back, it's also helped me to build confidence as a leader. I wish the Future Leaders cohort well. The initiative helps to nurture talented researchers who can add value to UCT and enhance our African and international profile."
Professor Amanda Weltman – Department of Mathematics and Applied Mathematics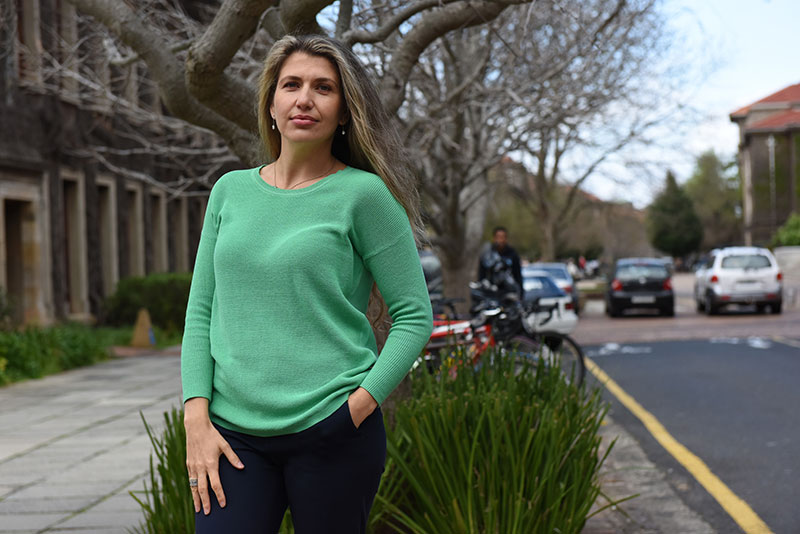 "My interactions with Professor Phakeng were the most valuable part of the programme for me. Hearing how she views leadership and research and watching her shape the programme was a profoundly insightful experience. Similarly, interacting with other members of the programme has been rewarding and has given me insight into the range of issues we face at UCT, as well as the positive work being done at the institution.
"Thankfully, the programme also relieved the financial burdens associated with my research programme and gave me the space to do other things in other areas of my research. It gave me room to breathe. This opportunity also taught me that making things better for myself in this environment requires constant and consistent striving, and sometimes real innovative thinking and a willingness to take risks.
"So many resources are invested in new staff, as well as junior staff and even students. This is the only niche programme that tries to close that gap by identifying those in the middle who the university needs to retain. I think figuring out how best to retain these members of staff is critical. It's for this reason that the programme needs to continue and while doing so, it needs to evaluate long-term plans to ensure the university maintains its competitive edge as an employer of choice in this sector.
"Going forward I'm hoping to help facilitate with creating a more cohesive and social unit, building more conversations and interactions among the cohort, and helping people think through the best ways to develop their research programmes, and, of course, to serve as a sounding board for ideas."
Dr Katye Altieri – Department of Oceanography
"For me, the unrestricted funds were most valuable as I could explore risky methods of development that can be hard to fund with traditional funding sources. I also especially loved getting to know the rest of the cohort and spending time together. These occasions were always celebratory and served as spaces where we could engage with each other and truly inspire each other.
"There are few mechanisms in place at UCT that recognise excellence, particularly among younger and more junior researchers. Professor Phakeng was visionary in many ways, and I suspect this programme helped to retain a large number of researchers who may well have considered going elsewhere.
"In the future, I would be happy to serve as a mentor to the new participants in the programme and contribute to their journeys in a meaningful way."
Professor Fiona Ross – Department of Anthropology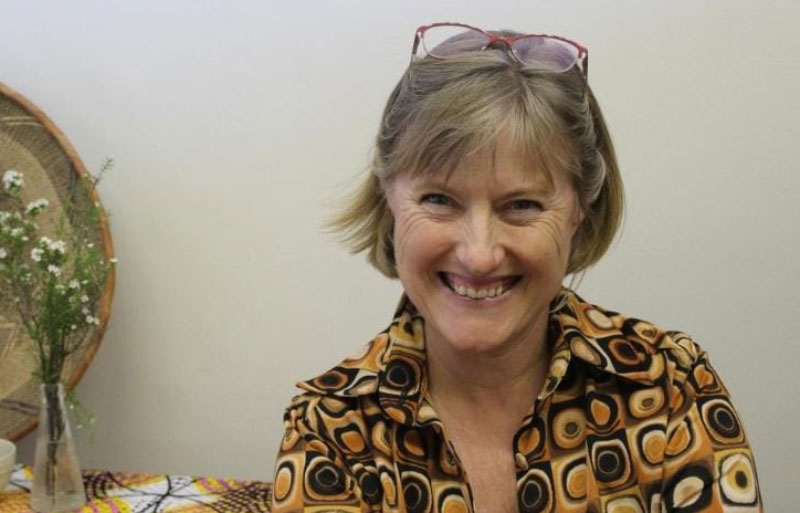 "The Future Leaders Programme has enabled me to support young scholars with potential in my field, and to watch them grow and thrive. Several of my students have been recognised as national and international leaders. Their innovative work breaks disciplinary boundaries and re-envisages the world. They are changing the face of their disciplines and re-sculpting the terms of scholarship. I have loved helping them stand on their own feet, secure in their knowledge that is grounded on our continent – with assurance that what we know is significant, important and valuable.
"The initiative creates cohorts of research leaders that crosscut the university. This enables us to meet scholars in other fields and network across the university. This is very difficult to do at UCT, which is a great pity. We have so many extraordinary scholars, but the opportunities to encounter one another, see how people do things differently in different faculties, and to share challenges and solutions and learn from them are scant. The Future Leaders Programme has helped break silos, enabling new areas of synergy and showing the blocks in our system that stand in the way of effectively growing the next generation of scholars.
"As an alumnus, I look forward to mentoring fellow scholars in the humanities."
The Future Leaders alumni were honoured at a cocktail reception at Glenara in October, where UCT VC interim Emeritus Professor Daya Reddy congratulated and presented them with certificates of completion.
---
This work is licensed under a Creative Commons Attribution-NoDerivatives 4.0 International License.
Please view the republishing articles page for more information.
---