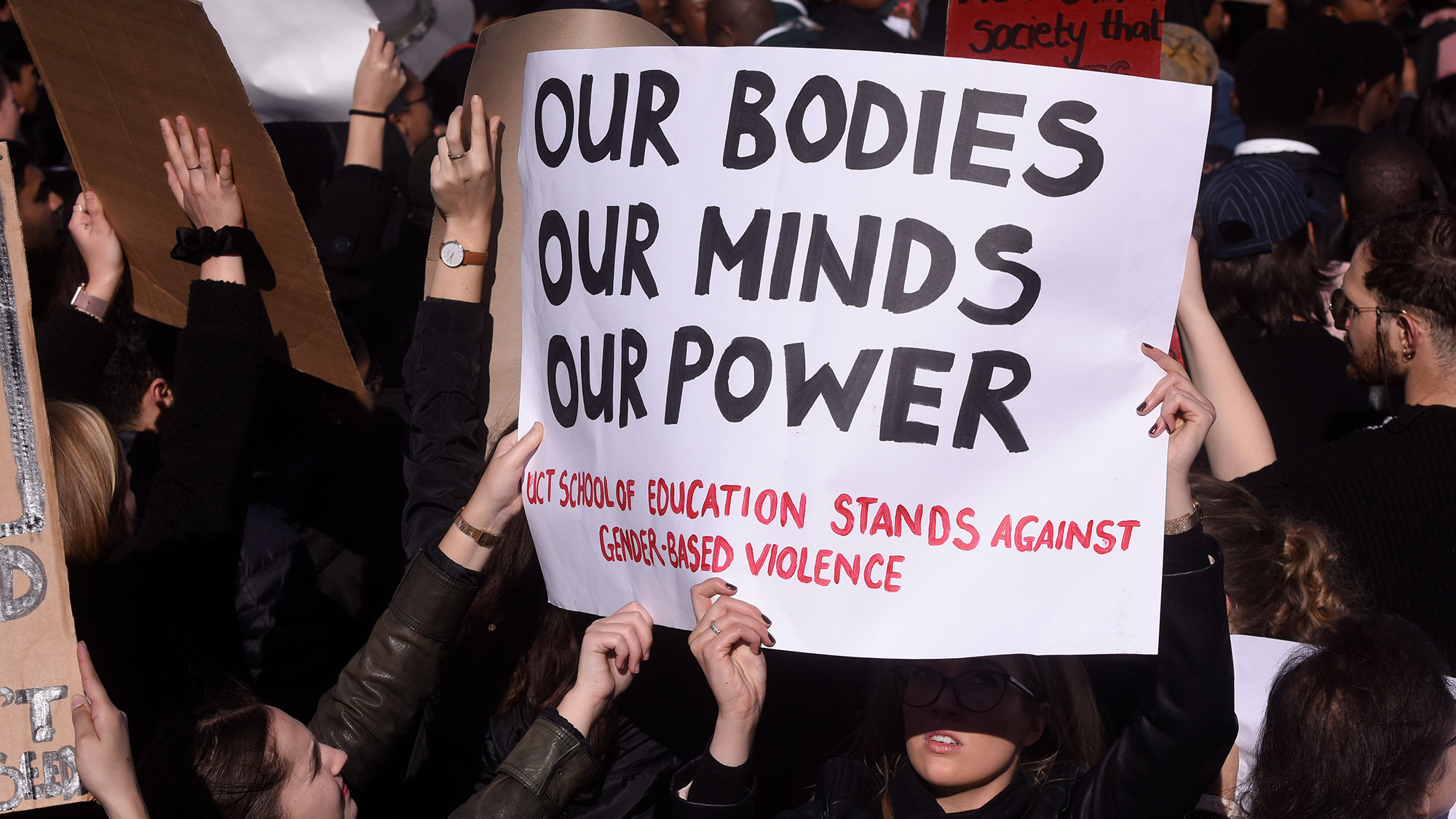 ---
Sexual and gender-based violence (SGBV) affects all corners of our society, including our university. The University of Cape Town's (UCT) commitment to responding to SGBV starts with a zero-tolerance approach to all forms of sexual violence and/or sexual harassment.
Sexual Misconduct policy and related procedures
As a new member of the UCT community, you are expected to familiarise yourself with the university's Sexual Misconduct Policy and related procedures. If you would like someone to go through the policy with you, please contact Cheryl Vallay in the Office for Inclusivity & Change (OIC) on 021 650 2767.
Reporting SGBV
UCT is fully committed to supporting survivors of sexual violence and/or sexual harassment with an unconditional positive regard. We encourage you to report incidents so that the appropriate support (medical, counselling and reporting) can be provided. If you or any UCT student or staff member you know has experienced rape, sexual assault, sexual harassment or domestic violence, please contact the OIC for assistance:
Reach Yumna Seadat, survivor support specialist and case officer, on 021 650 3530 (08:30–16:00).
Create a direct confidential case report to the survivor support specialist using the OIC's online portal.
Call the 24/7 OIC standby number 072 393 7824 emergency support for rape and sexual assault.
You can also use the UCT App to reach out for support or report incidents of sexual and domestic violence. If you need assistance with reporting an incident using the online reporting tool, please contact the OIC on 021 650 2767.
The OIC offers survivors immediate comprehensive care and support. They will assist with survivor support services, lodging complaints, UCT reporting processes, UCT safety precautionary measures and referring survivors to available external assistance.
OIC 24-hour standby line
If you or any staff member or student has experienced sexual violence and require medical support within 72 hours of the incident, contact a survivor support standby advisor on the 24-hour OIC standby number.
Call, SMS or send a missed call to the 24/7 OIC standby number: 072 393 7824.
OIC survivor support standby advisors will provide information on the survivor support services offered at the OIC, UCT reporting processes and safety support, medical support, and advice on reporting to external service providers.
The 24-hour standby advisor will refer survivors to the survivor support specialist and case officer, who will extend psychosocial support and reporting assistance.
Medical assistance
If you or any student needs immediate medical assistance or advice following a rape and/or sexual assault:
Call the 24/7 OIC standby number: 072 393 7824.
Call Rape Crisis: 021 447 9762.
Call the SADAG UCT Student Careline: 0800 24 25 26 (or SMS 31393 for a call-back).
More information is available on the OIC's Survivor Support web page, or you can contact Yumna Seadat at the OIC.
---
This work is licensed under a Creative Commons Attribution-NoDerivatives 4.0 International License.
Please view the republishing articles page for more information.
---